Carrie Fisher finally got her star on the Hollywood Walk of Fame, ever so appropriately on May the 4th.
But the joyful event didn't transpire without drama.
The day before the ceremony, Fisher's half-siblings, Joely and Tricia Leigh Fisher, took to Instagram to call out her daughter, Scream Queens actor Billie Lourd, for excluding them from the ceremony.
They wrote:
"In response to all of you asking whether or not we will be part of the celebration..."
"Strangely we won't be in attendance to celebrate our sister, whom we adored."
They went on to say of Lourd:
"For some bizarre, misguided reason our niece has chosen not to include us in this epic moment in our sister's career."
"This is something Carrie would have definitely wanted her siblings to be present for. The fact that her only brother and two sisters were intentionally and deliberately excluded is deeply shocking."
"We have all been grieving the loss of our favorite human for some years now... we have given Billie the space to do that in her own way. We have been nothing but loving and open, consistently."
"This isn't about a photo op on Hollywood Blvd... this is about celebrating the permanency of Carrie's legacy in this industry, taking her place with a star on the iconic walk of fame along side our parents."
The two finished the post:
"We thank the Hollywood Chamber of Commerce for honoring our sister in this way. May the Fourth Be with you."
"Joely and Tricia Leigh Fisher."
Fisher's brother Todd also shared his disappointment, telling TMZ:
"It's heartbreaking and shocking to me that I was intentionally omitted from attending this important legacy event for my sister, Carrie."
He said that while the event should be about his sister, he thinks Carrie would have wanted him there, adding:
"Frankly, it's a distressing situation and I don't deserve to be put in this position. As the only brother of the Carrie Fisher, being omitted from this special day is truly hurtful."
In response to the public comments made by her mother's siblings, Lourd made a rare public statement obtained by The Hollywood Reporter, apologizing that she has to "defend [herself] publicly," but feeling the need to do so after being attacked.
She acknowledged the omission of Fisher's siblings from the ceremony, claiming, "They know why."
"Days after my mom died, her brother and her sister chose to process their grief publicly and capitalize on my mother's death, by doing multiple interviews and selling individual books for a lot of money, with my mom and my grandmother's deaths as the subject."
"I found out they had done this through the press. They never consulted me or considered how this would affect our relationship."
Lourd added:
"Though I recognize they have every right to do whatever they choose, their actions were very hurtful to me at the most difficult time in my life. I chose to and still choose to deal with her loss in a much different way."
She finished her statement:
"This moment is about Carrie Fisher and all that she accomplished and what she meant to the world. I'm going to focus on that. May the 4th be with you."
People on social media defended Lourd's decision, many adding that making the issue public on social media is "tacky."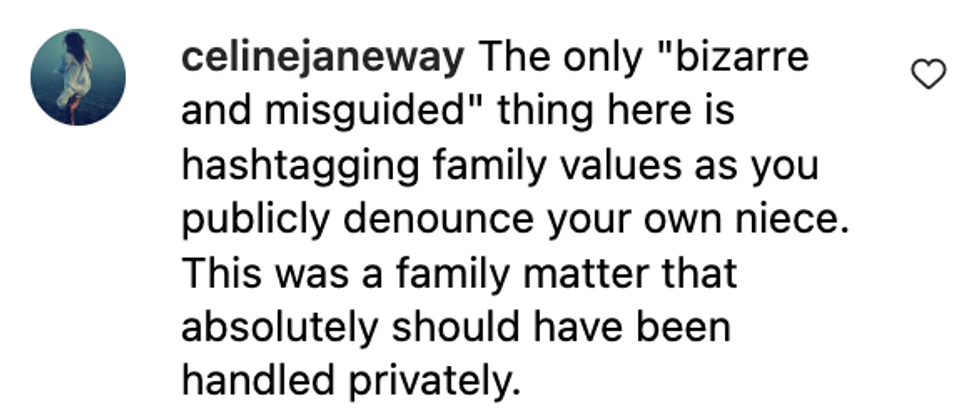 @msjoelyfisher/Instagram

@msjoelyfisher/Instagram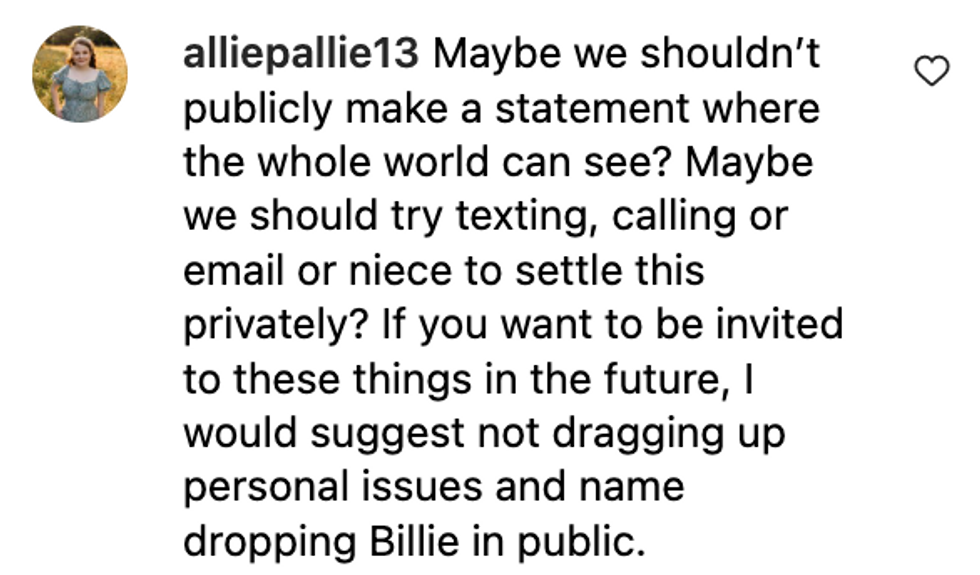 @msjoelyfisher/Instagram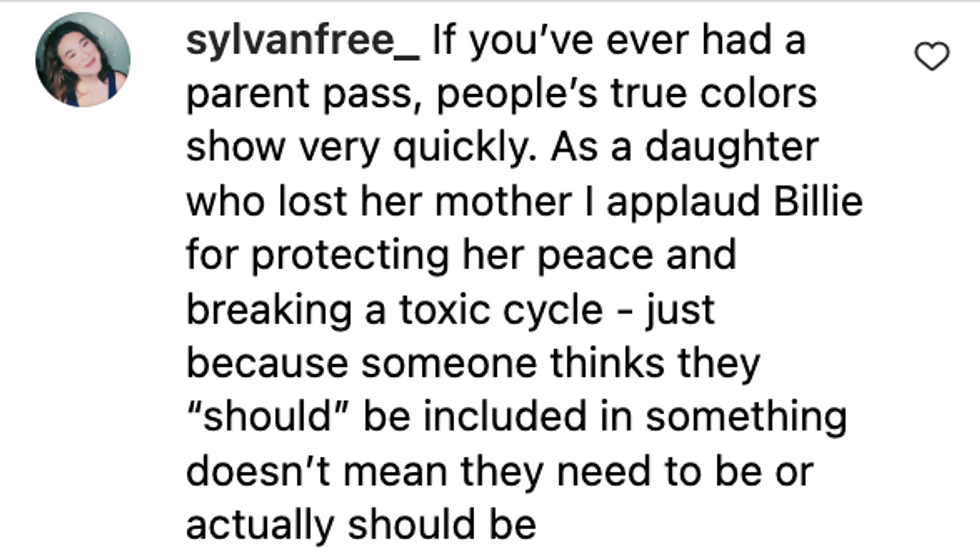 @msjoelyfisher/Instagram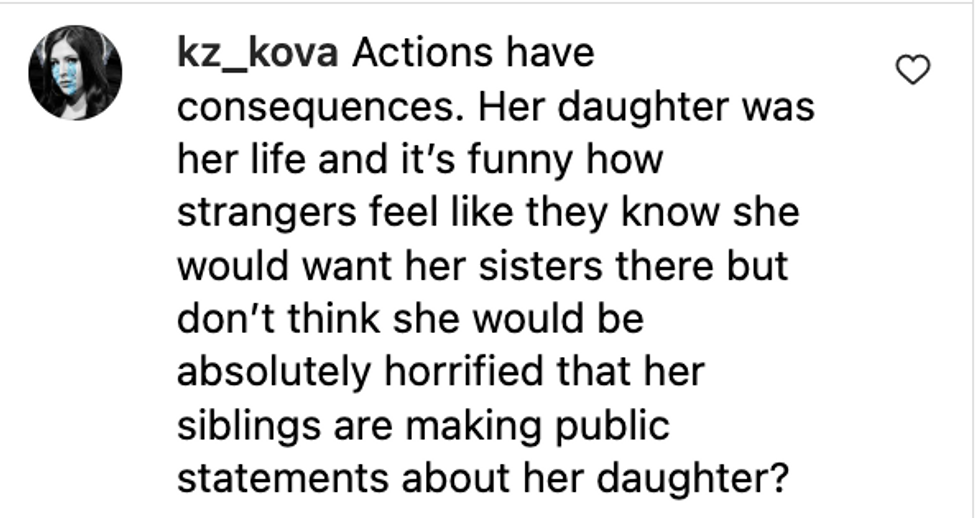 @msjoelyfisher/Instagram
@msjoelyfisher/Instagram

@msjoelyfisher/Instagram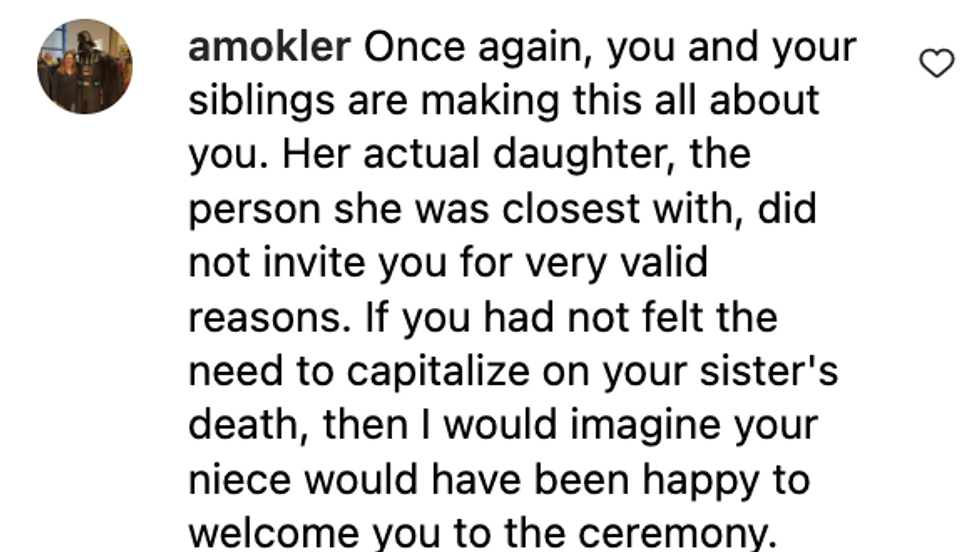 @msjoelyfisher/Instagram

@msjoelyfisher/Instagram

@msjoelyfisher/Instagram
Despite the family drama, it seemed that the Star Wars Day celebratory event was quite joyous.
Lourd spoke about the moment she realized "what all the fuss was about" when she finally watched Star Wars.
She even sprinkled glitter on her mother's star because "she was glitter and she loved glitter."
May the force be with you.