Tag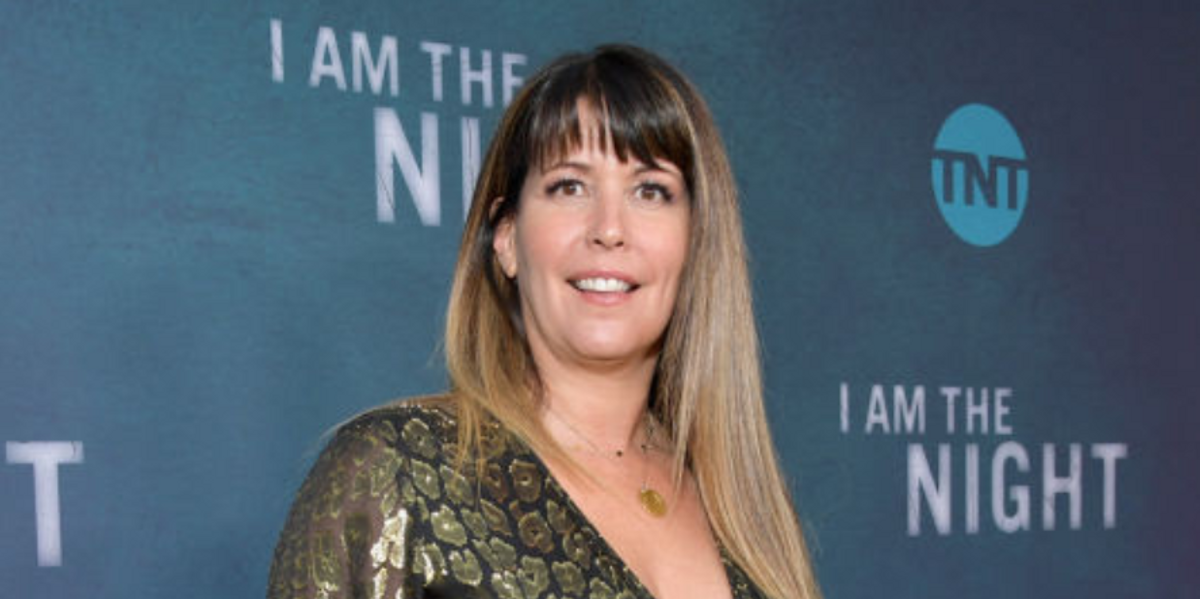 Emma McIntyre/Getty Images for WarnerMedia
Patty Jenkins is setting the record straight.
Last week, rumors began circulating after Warner Brothers leadership passed on a third Wonder Woman installment for the director. Many thought it suggested Jenkins had "killed" the idea or had "walked away" from the project, which she stated is absolutely not true.
In a statement posted to Twitter, Jenkins began:
"Sigh... I'm not one to talk about private career matters, but I will not allow inaccuracies to continue."
"Here are the facts:"
Jenkins then explained the events connected to her departure:
"I originally left 'Rogue Squadron' after a long and productive development process when it became clear it couldn't happen soon enough and I did not want to delay WW3 any further."
"When I did, Lucasfilm asked me to consider coming back to RS after WW3, which I was honored to do, so I agreed. They made a new deal with me."
"In fact, I am still on it and that project has been in active development ever since."
"I don't know if it will happen or not. We never do until the development process is complete, but I look forward to its potential ahead."
Disney pulled Rogue Squadron from their release schedule back in September.
Jenkins then addressed the speculatory chatter surrounding her departure.
"When there started being backlash about WW3 not happening, the attractive clickbait false story that it was me that killed it or walked away started to spread."
"This is simply not true. I never walked away."
"I was open to considering anything asked of me."
"It was my understanding there was nothing I could do to move anything forward at this time."
"DC is obviously buried in changes they are having to make, so I understand these decisions are difficult right now."
Jenkins was referring to the recent appointment of James Gunn and Peter Safran as heads of DC Studios and the subsequent plans for DC's future.
She then spoke of her WW journey:
"I do not want what has been a beautiful journey with WW to land on negative note."
"I have loved and been so honored to be the person who got to make these last two 'Wonder Woman' films."
"She is an incredible character. Living in and around her values makes one a better person every day."
"I wish her and her legacy an amazing future ahead, with or without me."
Jenkins then shared her love and respect for Wonder Women "absolute legend and beacon of goodness" Lynda Carter and "cherished friend, inspiration, and sister "Gal Gadot.
She also shared her gratitude.
"Lastly, but most importantly, THANK YOU to the incredible WW fans, and for all of your love and support."
"Wonder woman fans are often not the most visible in the media and online, but I want you to know that we have always seen and celebrated you and your importance."
"You were first and foremost in our minds every day we made the last two films."
"You are the best and most loving people and I look forward to always celebrating you."
Jenkins' full statement is below.
Gunn himself replied to her statement:
"I can attest that all of Peter and my interactions with you were only pleasant and professional."
I can attest that all of Peter and my interactions with you were only pleasant and professional.
— James Gunn (@JamesGunn) December 14, 2022
Others on Twitter also replied to her statement, thanking her for dedication to the films and praising her work.
Patty the "No Man's Land" scene in WW is one of the greatest super hero sequences in movie history. That alone makes you a legend in my book.
— matt castillo (@mattduffman) December 14, 2022
I was really, really worried that you wouldn't be directing. I want your Wonder Woman Trilogy and @wbpictures & @JamesGunn to make the RIGHT decision. I hope you have a good end of the year! I'm always rooting for you!
— 원더우먼 스크랩북 (@ww_pic) December 14, 2022
Glad to know you did not walk away from the project. There are certain directors and actors chemistry studios should not mess with. I pray WB does not remove you from the project & Gal. That would be a huge mistake again on their part. While I was not a fan of WW84 I maintain...
— AP #RestoreTheSnyderVerse (@aepgm46) December 14, 2022
Thank you Patty, for helping guide Wonder Woman and Gal on her cinematic journey. And thank you for saying such kind things about Gal, we love her so much and she'll always be our Wonder Woman 💜 pic.twitter.com/gdASfrrDW9
— 𝒮𝘢𝘮𝘮𝘪𝘦 🏳️⚧️ | ꜱɴʏᴅᴇʀQᴜᴇᴇɴ (@SnyderQueen_) December 14, 2022
Thank you for the clarification.

We love you and ONLY wish the very best to you.

We WANT your #StarWars #RogueSquadron film so, SO much.

BUT, whatever you decide to do...we will support you.

Thanks for what you've done in cinema.

You are a class act. pic.twitter.com/zFyDBuQg1V
— Graff Fuller - Andorians for Ahsoka (@coffee_graff) December 14, 2022
Ms. Jenkins,

This took a lot of courage to write this. You swung for the fences with WW and you knocked both films out of the park. No one can say otherwise. You and Gal captured her heart and I loved every minute. I hope you helm RS and WW again. Best wishes. 💫❤️
— Teacher's Fret 🇺🇦 (@FretfulTeacher) December 14, 2022
Jenkins finished her statement by saying:
"Thank you ALL for this wonderful journey."
"Keep up the Wonder Woman spirit."
"Any day that you face struggles, try asking: What would Wonder Woman do?"
"I hope her beacon of love, truth and justice is always there to lead the way for you, as she has done for me."