News
Dec. 10, 2018 05:37PM EST
News
Dec. 10, 2018 04:41PM EST
News
Dec. 08, 2018 01:53PM EST
Courtney Love has announced she'll be selling items from her personal wardrobe with part of the proceeds going to charity. You can now own a piece of the glamour grunge queen's legendary collection.
Love's collection will be sold on the website Heroine, a community-driven resale site. It is the women's counterpart to the site Grailed.
The items up for grabs include her suit from the Saint Laurent's Fall 2013 campaign by Hedi Slimane, a pink Dior gown she wore in 2011, and a black Vivienne Westwood pouf.
Fans are excited for the opportunity to own one of her legendary outfits.

Facebook.com

Facebook.com

Facebook.com
Love explained,
"It gets scary, because I have a lot of clothes and I don't always get rid of things. I collect stuff—accidentally, sometimes. So when I moved to New York the second time, in 2009, I had to cull my wardrobe for the first time in a decade. I felt my wardrobe heaving, and I had to hire someone to help me de-clutter."
Part of the proceeds for this sale will go to Stand for Courage, a non-profit that tries to stop bullying in school. It is run by love's sister, Nichole.
"I love fashion and I love sharing with others, so, while I certainly hold some pieces more dearly than others, I will not grasp tightly to material possessions. When it's time to pass something along, I will do that with pleasure, as I believe that clothing should be worn or displayed in a way that allows its beauty to be seen."
And it looks like fans want to be seen in these outfits.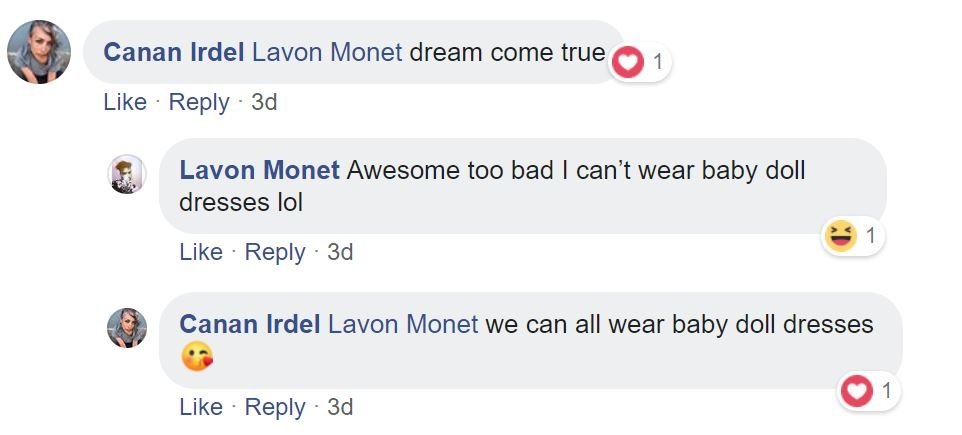 Facebook.com

Facebook.com

Facebook.com

Facebook.com

Facebook.com
The collection is currently on sale on Heroine, with pieces ranging from $50 to $1400.
H/T: Elle Magazine, Paper Magazine, NY Post
News
Dec. 07, 2018 05:17PM EST
News
Dec. 07, 2018 04:49PM EST
Santa has his helpers in the North Pole, and parents have their own little helpers right at home. Especially during the holidays, parents of little ones wish their their kiddos could actually be a little more helpful around the house, and with its new toy, Dyson has solved that problem.
Keep reading...
Show less
News
Dec. 07, 2018 04:15PM EST
Hershey, Pennsylvania is known as the land of chocolate thanks to the chocolate company's founder, Milton S. Hershey. However, Sunday, the small town added a new accolade to its name after a hockey game broke records.
Keep reading...
Show less
© 2017 Comic Sands. All Rights Reserved.