hollywood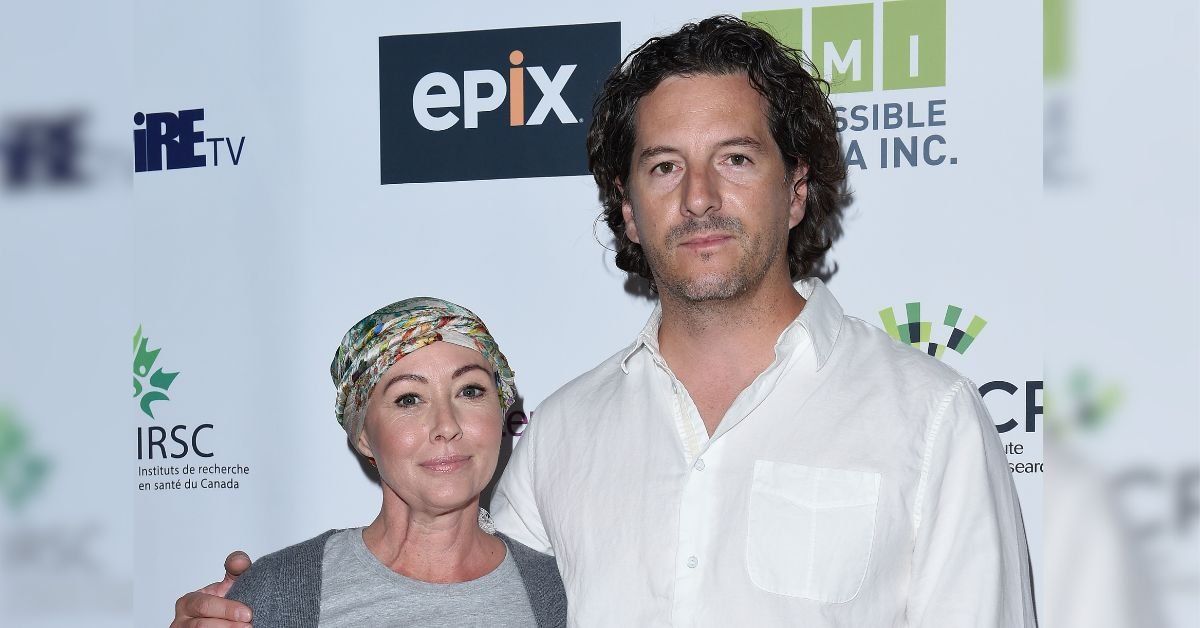 Steve Granitz/WireImage/GettyImages
Beverly Hills 90210 actor Shannen Doherty—who has been battling stage four breast cancer—said she discovered that her husband of 11 years had been having a two-year affair shortly before going into surgery to remove a brain tumor.
Doherty debuted her Let's Be Clear with Shannen Doherty, podcast on Wednesday when she made the revelation about the dissolution of her marriage to photographer Kurt Iswarienko.
Doherty's publicist said she filed for divorce from Iswarienko in April 2023.
He was her third husband after being married to actor Ashley Hamilton from October 1993 to April 1994 and high-stakes poker player Rick Salomon for nine months from 2002 to 2003.
Before going into details about Iswarienko's infidelity, Doherty said that in June 2023, she learned that her stage four breast cancer had spread to her brain and was terminal.
She said that doctors wanted to perform brain surgery so they could examine the tumor to determine "what was happening and then what would be the proper protocol in treatment."
Doherty said she was "petrified" to get the surgery because she thought she would likely die from it or lose some ability to speak or walk.

After learning of her husband's betrayal ahead of her brain surgery, Doherty recalled:

"I went into that surgery early in the morning and I went in after I found out that my marriage was essentially over, that my husband had been carrying on an affair for two years."
"To not go in that surgery, even though, being very clear, he wanted to go, I couldn't go into that surgery with him there. I felt so betrayed."
Shannen Doherty Recalls Learning of Husband's Alleged Affair Before Surgeryyoutu.be
She continued:

"At the end of the day, I just felt so incredibly unloved by someone I was with for 14 years, by someone I loved with all my heart."
She said she was supported through the surgery by her mom, brother, and best friends.
On the podcast, she admitted she was obsessed with learning more about her ex-husband's infidelity "through conversations, expecting someone to be honest with me."
"If you share 14 years together and you cheated, doesn't that person deserve the absolute truth regardless of how much that hurts them?"
"I also spoke to the girlfriend of two years that he cheated on me with, which is a whole other episode."
In February 2020, Doherty announced that her cancer had returned a year prior and was now stage four.

Last month, she revealed that her cancer had now spread to her bones.

Keep reading...Show less