politics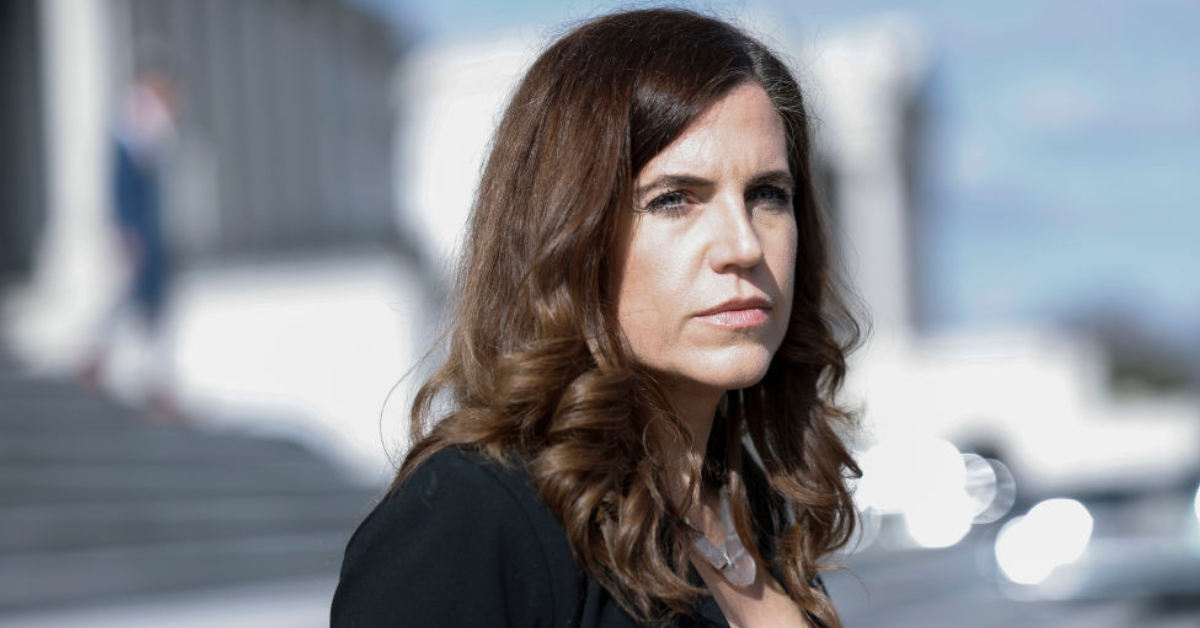 Anna Moneymaker/Getty Images
South Carolina Republican Representative Nancy Mace called out her own party for "walking the plank" when it comes to their extreme views on abortion, saying they've been "a**holes to women" over an issue that has had enormous political costs for the GOP since the Supreme Court overturned Roe v. Wade in June 2022.
In a candid interview on CNN, Mace defended her pro-life stance while cautioning fellow Republicans about the potential consequences of their rigid positions on reproductive rights.
Crucially, she pointed out that Republicans who don't moderate their positions are essentially "walking the plank" and hurting their electability.
You can hear what Mace said in the video below.
As a survivor of sexual assault, Mace has brought a nuanced understanding of the complexities surrounding abortion to her position, articulating her unwavering pro-life stance while emphasizing the need for empathy and support for women facing difficult choices.
She said:

"I'm pro-life. I have a fantastic pro-life voting record, but I also understand that we cannot be a**holes to women."
"As a Republican woman today in 2023, this is a very lonely place to be. I feel like I'm the only woman on our side of the aisle advocating for things that all women should care about."
"No woman wants to go to the doctor and make the decision that she's going to have an abortion. Nobody wants that."
"And what are we doing to ensure that she doesn't have to make that decision? What are we doing about the foster care system? What are we doing about child care?"
In response to the question of whether Republicans risk electoral consequences in moderate districts if they do not soften their stance on abortion, Mace issued a stern warning:
"I think they're walking the plank."
Many agreed with Mace's assessment.

Despite the unpopularity of their strict stance on abortion, Republicans have continued to take steps to restrict access to the procedure. Recent developments, such as Alabama Attorney General Steve Marshall's efforts to prosecute those assisting women in obtaining abortions, underscore the ongoing battle over reproductive rights.

Earlier this year, one of Mace's GOP colleagues in South Carolina, State Representative Rob Harris, introduced a bill to amend the state's criminal code to count abortion as homicide.
At present, abortion in South Carolina is legal up to when an embryonic heartbeat can be detected, usually around six weeks of gestation. Although the ban was initially blocked in court, Republican Governor Henry McMaster reinstated it last month after an all-male high court reversed it.
Keep reading...Show less