In order to determine how we could have been better prepared for the pandemic, look no further than this whale of a tale from Oregon's whale explosion incident in 1970.

When a dead 45-foot long sperm whale washed ashore at Florence along the central Oregon coast on November 9, 1970, city and state officials considered three options.
---
They could let the carcass decompose where it was. Or they could chop it up into pieces and bury them.
But nobody wanted to cut up the carcass. And burying was discouraged because the remains could be uncovered.
Officials needed to get the job done quicker which brought them to option number three.
At the time, the highway division had jurisdiction over Oregon's beaches and, after consulting with the United States Navy, they chose to remove the 8-short-ton carcass by blowing it to smithereens.

The Doncaster Council in England said there are three things we can learn from the blubber blunder.
The detonation was a massive failure and the Doncaster Metropolitan Borough Council used the incident as a life lesson applicable to the pandemic.

The Doncaster Council Twitter account tweeted a play-by-play of the plan that blew up in the face of Oregonians.
Officials ignored the warning of a military veteran and expert in explosives who happened to be near the site.
He claimed that 20 sticks would have been sufficient instead of the planned 20 cases—a half a ton—of dynamite.
And the crowds gathered, completely oblivious of the whale debris to soon come raining down on them.

The explosion occurred at 3:45 p.m. on November 12, with huge chunks of whale blubber blasting beyond the projected distance on the beach and landing near buildings and parking structures.

The dunes were evacuated after spectators scattered and dodged pieces of rotted whale flesh falling from the sky.

Much of the whale did not disintegrate and the scavenger birds that were expected to come and pick off the remaining pieces never arrived, most likely out of fear from the sound of the explosion.
The British town said there are three takeaways from the event that took place 50-years ago.

The city of Florence—which was the site of the whale bomb—saw the informative thread and responded that:
"We can all learn from the past!"
You can watch the interview conducted by news reporter Paul Linnman of KATU-TV in Portland, Oregon in the clip, below.

This year marks the 50th anniversary of the incident.

Decades later, we are still living in an era where an expert's warning is ignored and the public is left scrambling to pick up the pieces as a consequence of horrible decisions.
Happy anniversary?

On a lighter note, this whale and calf mobile set is available here.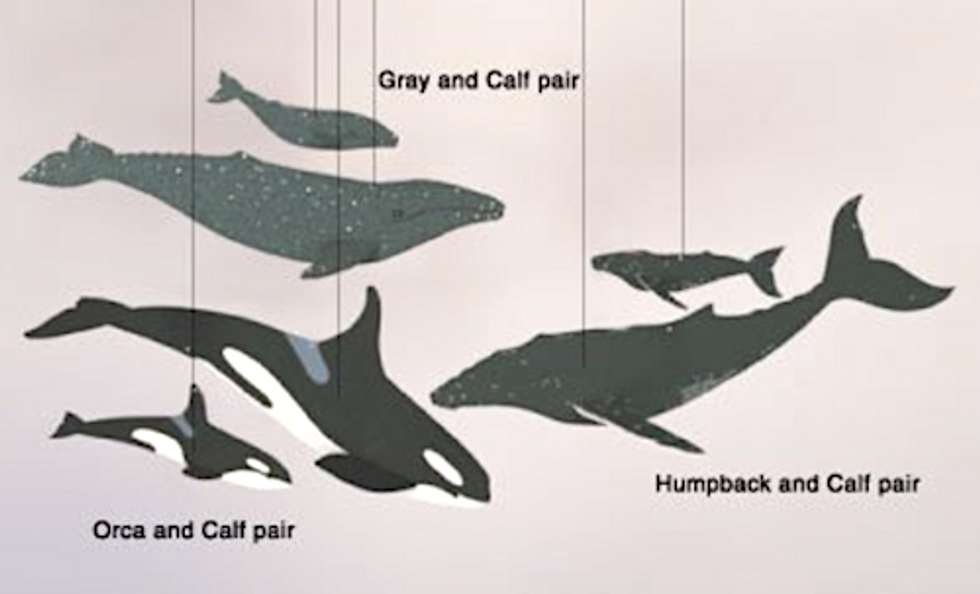 Amazon