In a new interview with The Hollywood Reporter (THR) entitled "Drake's Hotline to Hollywood: Inside an Ambitious Push Into Film and TV," the music star had some interesting revelations about turning down an opportunity to work with Harvey Weinstein.
---
Drake has made a recent foray into film and television producing, having already wrapped the documentary The Carter Effect, about NBA star Vince Carter, which is set to premiere at the Toronto Film Festival, as well as plans for a revival of the British crime series Top Boy, which has him teaming up with Netflix for an anticipated 2019 debut.
And that's not including potential deals with Steve Golin, whose production company Anonymous Content has produced such critical darlings as Spotlight and Mr. Robot, and Apple, which Drake has claimed is letting him produce whatever he wants.
But it's his run-in with Harvey Weinstein a while back that has people talking.
According to THR, fellow music legend Jay-Z attempted the transition into producing just last year, and has already been burned by teaming up with The Weinstein Company. Not only was the company already financially strapped, but the allegations against Harvey have put three projects in danger, including In the Heights, Richard Pryor: Is It Something I Said, and an untitled film about Trayvon Martin.
After the Weinstein harassment and assault allegations hit the news, it sent shockwaves through Hollywood, putting any project with his name attached in serious jeopardy.
But somehow Drake and his producing partner Future's better instincts allowed them to bypass the same pitfall.
According to THR:
"Ironically, Weinstein chased Drake to star in and produce a film called The Heist, but Drake rebuffed the overtures long before the mogul faced dozens of sexual harassment and assault claims. 'I vetted him with five people and got bad feedback about working with him,' Future says simply."
Twitter was thankful that Drake didn't get caught up in the drama:
Although some felt bad for Jay-Z:
The rest of the interview wasn't quite so sour, as Drake talked about his love of Harry Potter and Birkin Bags:
And to cleanse your palate, let's finish with this video of Drake playing "finish the sentence:"
Drake FTW.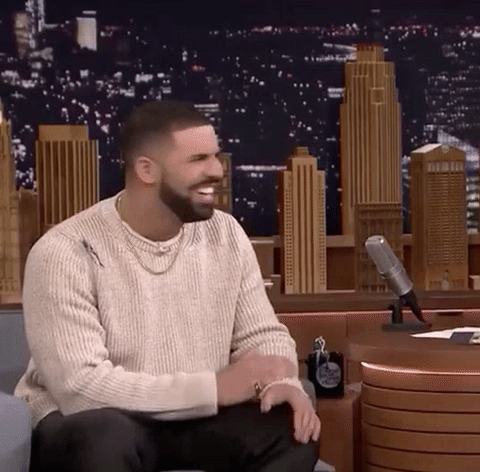 Please SHARE this with your friends and family.