Brian Skellenger
Brian is an actor, musician, writer, babysitter, and former Olympian. One of these things is a lie. Based in NYC, Brian honed his skills in the suburbs of Minneapolis, where he could often be seen doing jazz squares down the halls of his middle school. After obtaining a degree in musical theatre, he graced the stages of Minneapolis and St. Paul before making the move to NYC. In his spare time, Brian can be found playing board games, hitting around a volleyball, and forcing friends to improvise with him.
News
Jul. 08, 2019 05:28PM EST
Any New Yorker will tell you that the subway system leaves a lot to be desired.
Whether it's constant construction, delayed trains, overcrowding, or high fares, there are an endless supply of issues to gripe about.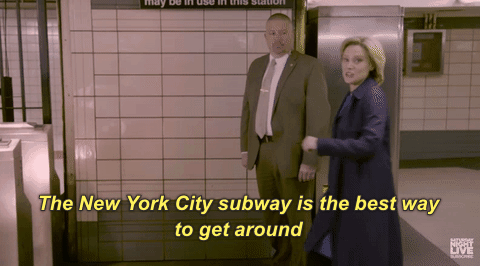 Giphy
So when a video of a pair of people who took out their own table and started playing a game of ping pong on a subway train went viral on Twitter, people had lots of thoughts.

Keep reading...
Show less