There's nothing like a warm slice of pizza hitting the spot after pleasuring your G-spot. Thanks to a bizarre technological breakthrough in adult toys, a new dildo will order pizza for you immediately after reaching orgasm.
---
Adult webcam platform CamSoda came up with the interactive dine-after-pleasure sex toy called the "RubGrub," which has a programmable Bluetooth and Internet-enabled button on one end similar to the Amazon Dash Wand.
AYOOOOOO TECHNOLOGYYYYYYYYY https://t.co/eYrZHX9TQ3

— L9teta (@L9teta) 1519317289.0
Once you program all the necessary payment information and address, the device will connect to your local pizzeria via the application programming interface (API) at the touch of a button.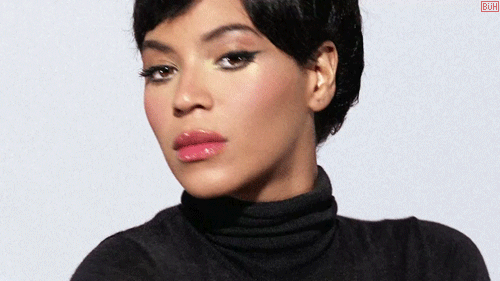 I love some me time.
So far, Domino's is the big national chain with access because the pizzeria is the only one with an enabled public API. But CamSoda Vice President Daryn Parker is confident that other pizza chains will follow suit once the multi-functional product catches on.
The RubGrub is still in its initial stages of development, but once it is made available to the public in a few months, it'll cost $19.95 a pop, pizza not included.
The vibrator won't be limited to pizza access alone. It promises to open up with wider varieties.
While initially launching with the ability to order pizza, the adult entertainment company has plans to add additional restaurant chains, including those serving Mexican and Chinese food,"
Parker explained in a press release how the RubGrub came to be.

Masturbation, while ultimately enjoyable, can be a strenuous physical activity during which an individual exerts a lot of energy and burns many calories. Inevitably, once someone has climaxed, they feel lethargic and hungry. Now, in order to enjoy your Saturday night, all you need is your RubGrub device. Get off and get stuffed, all with the quick click of a button.
It's an equal opportunity pleasure device.
@L9teta Well you gotta feed all the holes, feeding just one is unfair 😂

— Mouâd. (@Mouâd.) 1519323571.0
@Amintosch what can i say https://t.co/R2qYVANgjZ

— L9teta (@L9teta) 1519317373.0
There's never a shortage of ideas when it comes to pleasures of all kinds.
It's called RUBGRUB! And they say Silicon Valley ran out of ideas… https://t.co/OMlVo2RUOP

— David Teicher, Pizza Haver (@David Teicher, Pizza Haver) 1519312830.0
When things head south, it's not always a bad thing.
Why not Taco Bell tho?

— David Teicher, Pizza Haver (@David Teicher, Pizza Haver) 1519315229.0
However, it's still a competitive market.
Why need a dildo and a "rubgrub" when I'm able to make you cum and get you domino's right after https://t.co/UomLe2SJhl

— Boo (@Boo) 1519318496.0
H/T - Twitter, NextWeb, HuffingtonPost