Progress moves much more slowly than most would like. It's hard to believe we're in 2021 when you can still find men objectifying women.
A TikToker, charliebanga caught two such men on camera discussing a young woman in vulgar terms. He later confronted the men with their words.
He posted the story to his TikTok.
@charliebanga

Now I see why women feel uncomfortable when they go out in public. Theres alotta weirdass men outchea g. #charliebang #foryou #exposed #planetfitness
In the video, two men discuss a young woman at a Planet Fitness gym. The men leer at the woman on a treadmill and describe her as "ripe for the picking," along with talking about smelling her.
After he recorded them, charliebanga replayed the recording to their face to see how they responded.
He said:
"And at first, I wasn't even listening to them, but then they started saying some wild s***."
"After I finished recording, you know what I'm saying, I played it out loud so they could hear it. I was like, 'Y'all are nasty as f**k, man. I got mad, because she didn't even know what was going on."
The TikToker said the men were dumbfounded when presented with the footage.
Men are really the worst.

@charliebanga / TikTok

@charliebanga / TikTok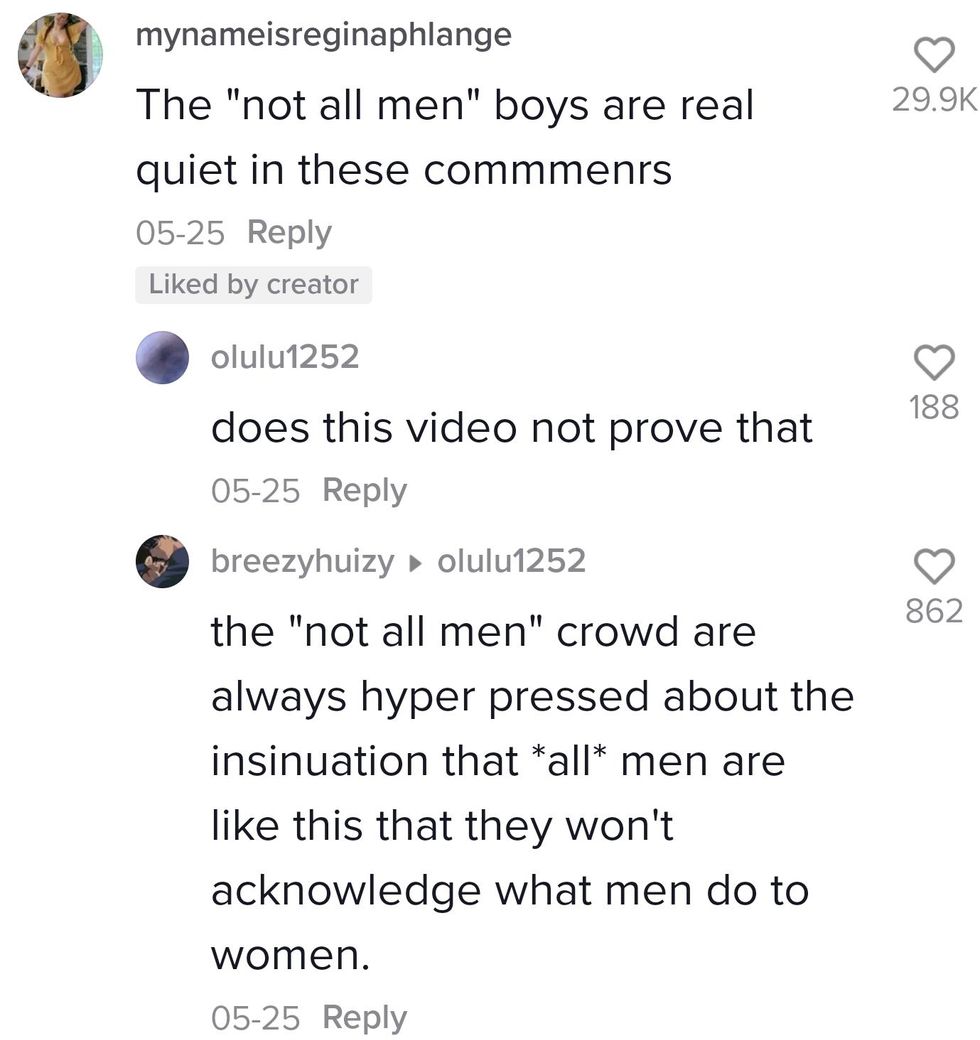 @charliebanga / TikTok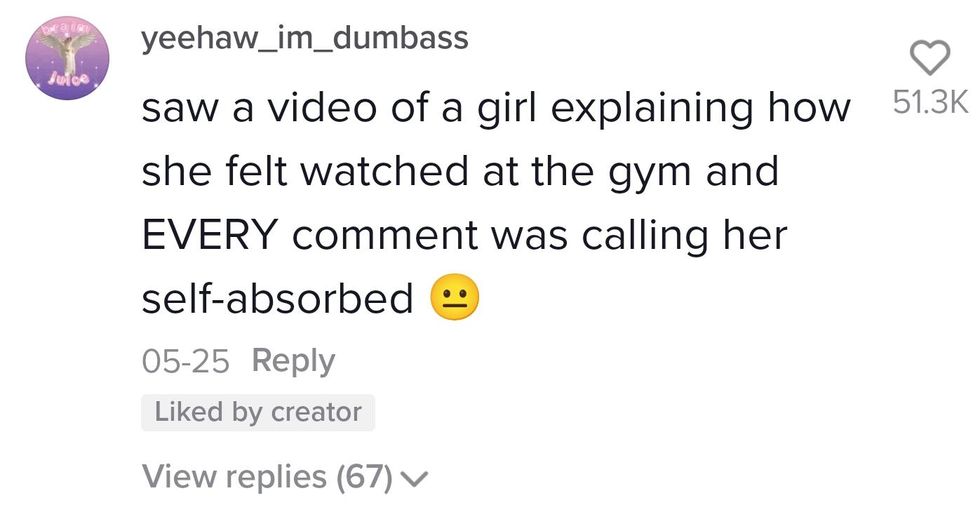 @charliebanga / TikTok
Charliebanga showing them the video and calling them out got the men to leave.
It may have also helped that he threatened them, saying in the video:
"I don't care if I go to jail. I don't care if you tell, because y'all are in the wrong."
According to the Daily Dot, the men had their memberships revoked from the gym.
Becky Zirlen, director of public relations for Planet Fitness, said:
"As home of the Judgement Free Zone, the safety and privacy of our members and employees is our top priority, and we take this incident extremely seriously."
The video led to many sharing their own discomfort around men, especially at the gym.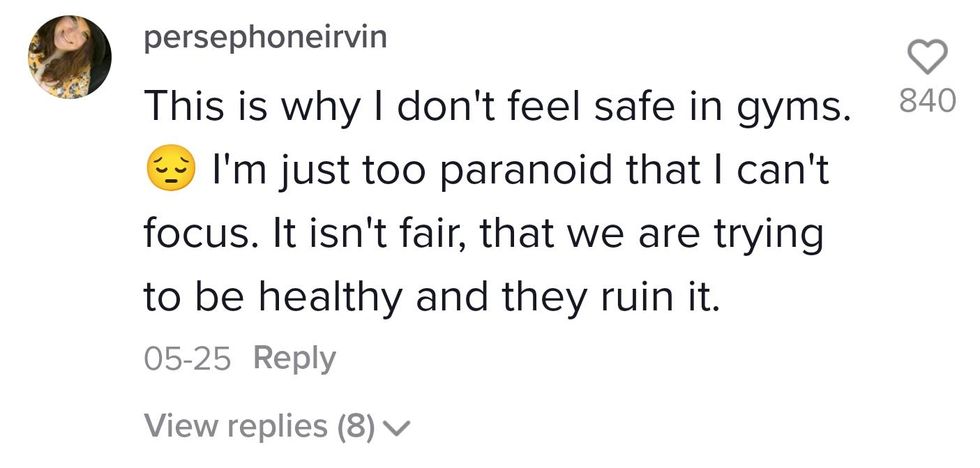 @charliebanga / TikTok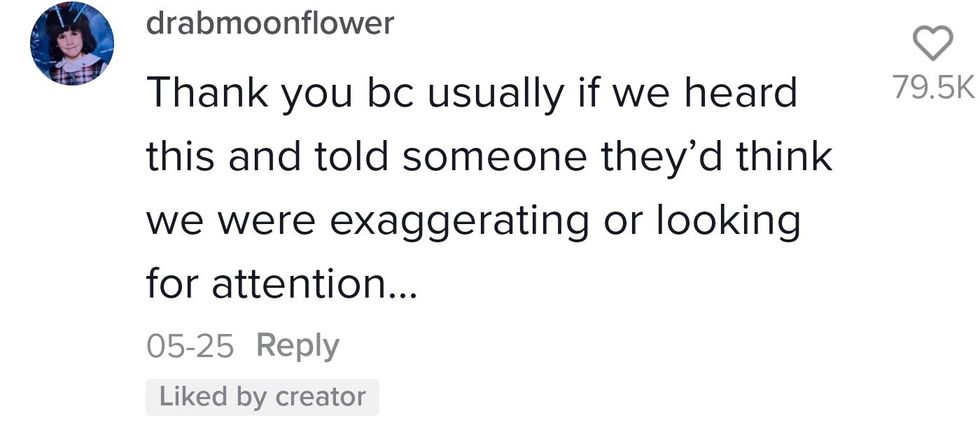 @charliebanga / TikTok

@charliebanga / TikTok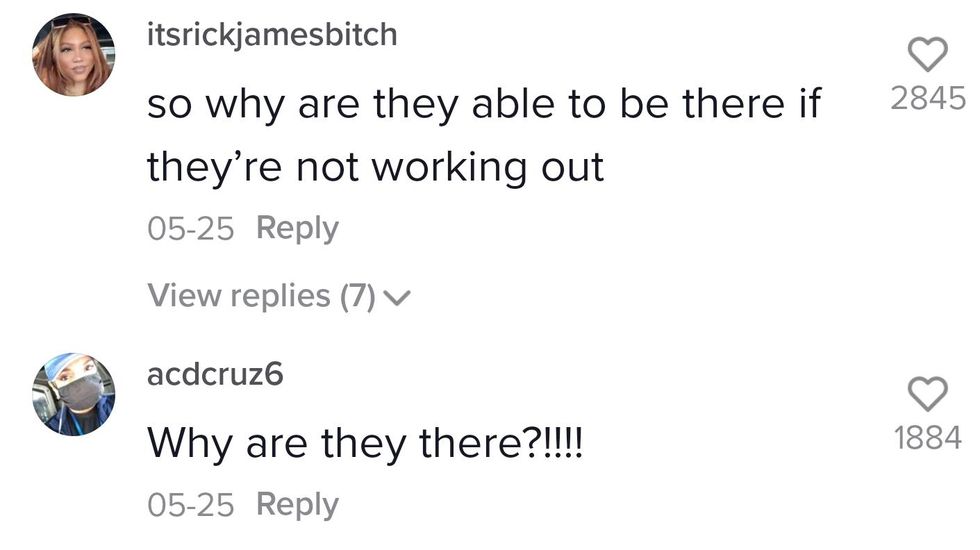 @charliebanga / TikTok
The Tiktoker was thanked for calling out the men.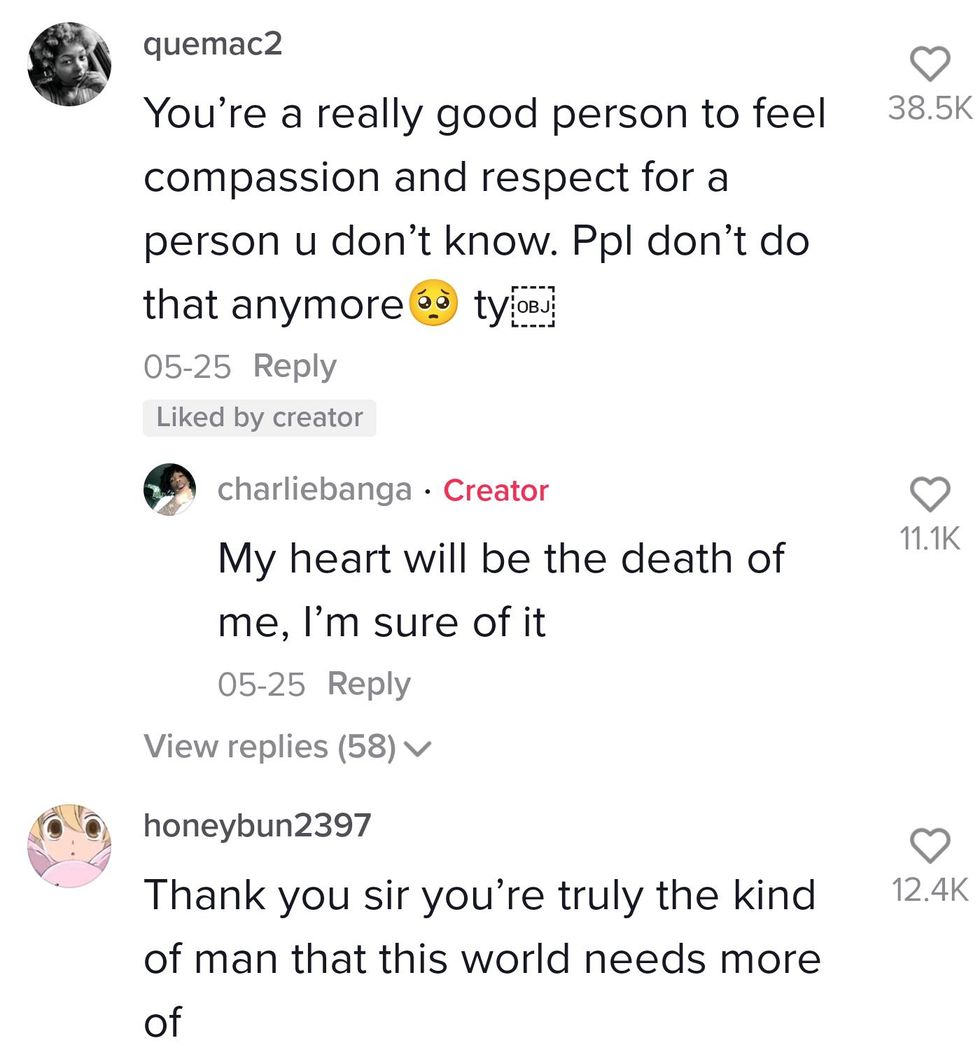 @charliebanga / TikTok

@charliebanga / TikTok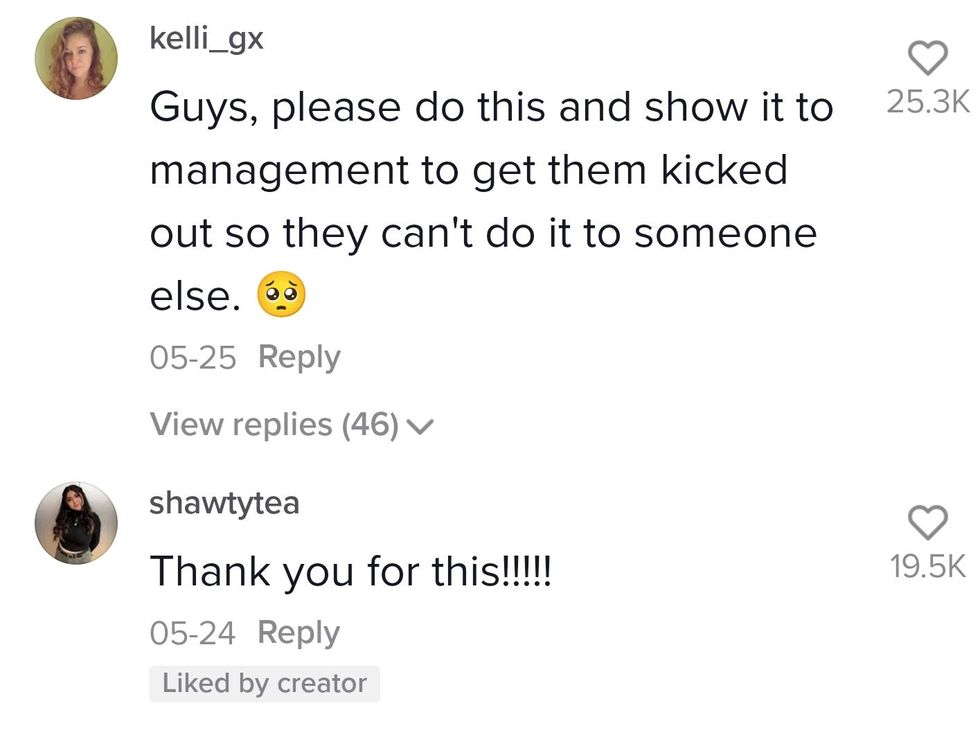 There's still a stigma against calling out other men for their toxic masculinity. It's impressive that charliebanga took the time to ensure his gym was safe.
But it's even nicer when you don't have to have the toxic part to begin with, and instead get a lot of instances of positive masculinity. Sometimes you need a feel good story.