Rapper Ice-T and his wife Coco Austin were forced to defend their parenting skills after social media users criticized a viral video featuring their seven-year-old daughter twerking.
Austin, a TV personality and actress who married Ice-T in 2002, posted an Instagram reel of her family doing TikTok dances in matching Christmas pajamas on Tuesday.
In one of the videos, their daughter Chanel joined the dance party with an impersonation of the character Tina Belcher from the animated series Bob's Burgers.
Austin wrote in the caption:

"Gotta love family time! The adults in our family were doing a TikTok and Chanel runs out in the middle to bust a move to make us laugh."
"She loves to joke."
Here is the clip of Chanel laughing and having a good time while being cheered on by the lively dance party.

This is an example of the cartoon character, Tina, dancing, which the little one was allegedly trying to emulate.
Tina dancingyoutu.be
But not everyone found Chanel's dancing appropriate.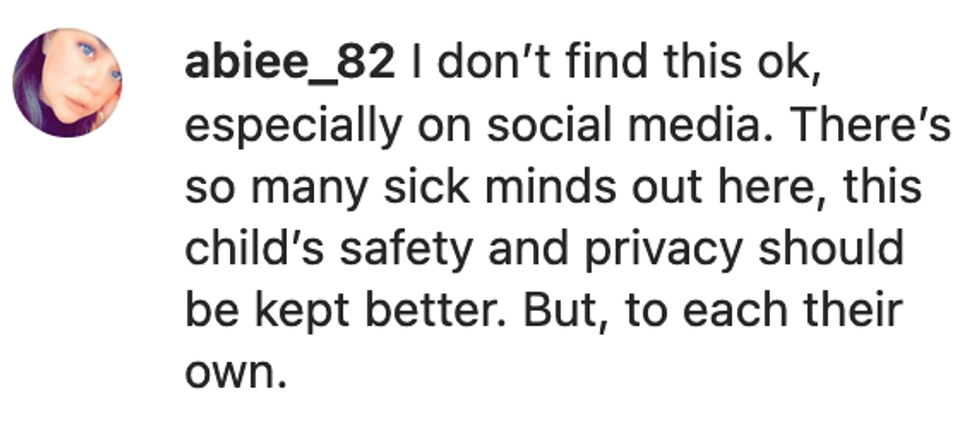 @coco/Instagram

@coco/Instagram

@coco/Instagram
In response to being shamed, Austin fired back in the comments, clarifying that her daughter was:
"Making fun of a character from Bob's Burgers."
Ice-T also responded to the backlash in his own post, which read:
"Everyone is going to hate you anyway... so you might as well give them a reason."
The Law & Order: SVU actor added this piece of wisdom in the post's caption.
"Christmas is over.. My advice is you go into 2023 with THIS attitude if you want to WIN. 💎"
Other users came to the couple's defense.

@coco/Instagram

@coco/Instagram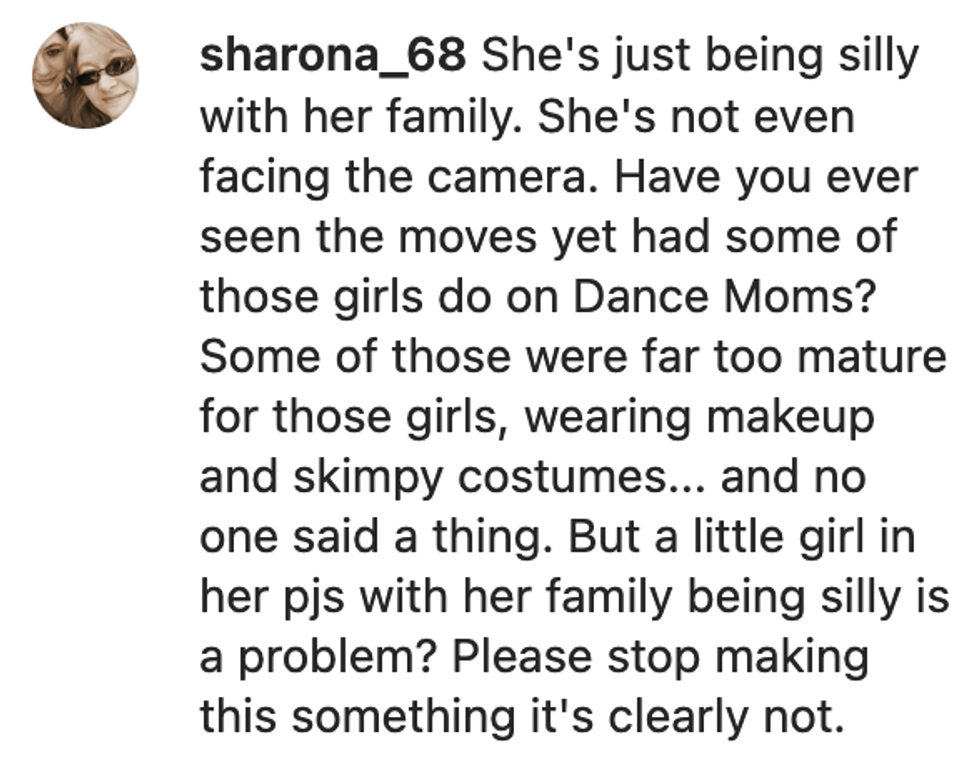 @coco/Instagram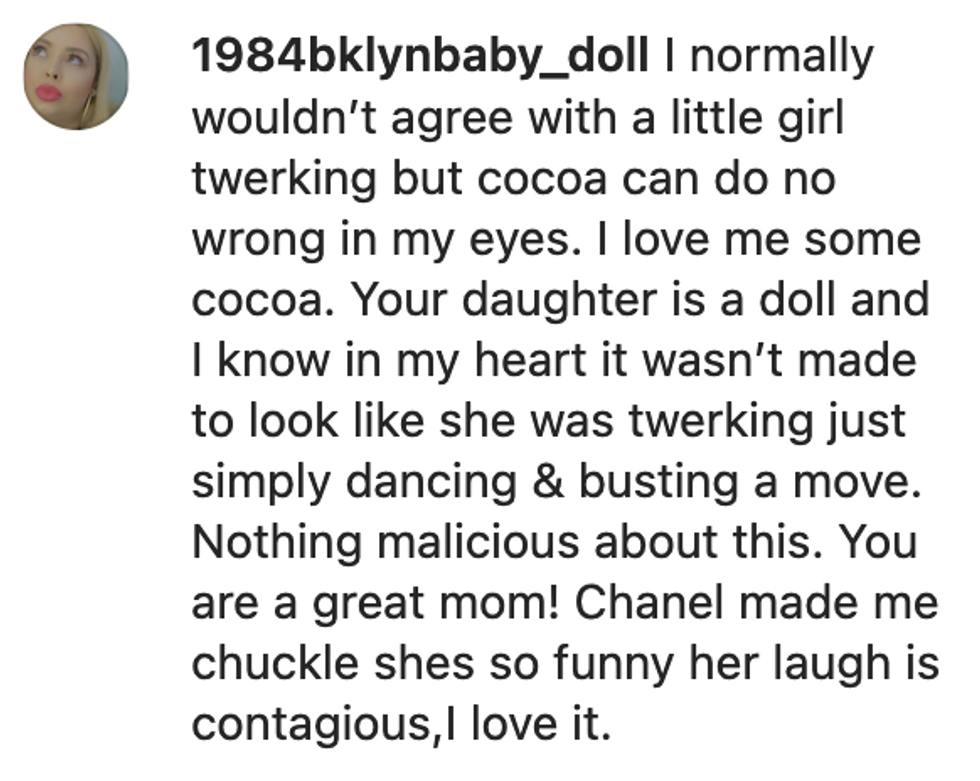 @coco/Instagram
Last month, a visibly emotional Austin talked about her frustration for constantly being scrutinized as a parent.
She said on the Tamron Hall Show:
"I'm underneath a microscope all the time and you don't hear what good you do."
"You don't hear the goodness, you just hear a lot of bad. And I know I'm a good mother."
Austin continued:

"I've dedicated the last six years, putting everything aside, my career, everything, just for her."
"And you just want a little love, you want a little respect from people."
For her husband's part, he ignores the heaping online criticism.
In a September 2021 appearance on The View, the 64-year-old rapper said:
"Rule one on the Internet: Do not pay attention to anything anyone says on the Internet."
"Worry about the people that walk up to you and say things in your real life. Those are the people you should be concerned with."
"The Internet is the world. It's the world talking, so I don't pay attention."