People began speculating that Little Women star Florence Pugh, 23, was dating actor Zach Braff, 44 after they were recently spotted holding hands while shopping in SoHo during a weekend trip to New York.
---
Pugh confirmed their relationship by firing back at a troll who criticized their 21-year age gap on Instagram.
The online melee started when Pugh posted an Instagram photo of herself in front of Greenblatt's Deli & Fine Wines on Sunset Boulevard in Los Angeles.

She checked off the first destination from her list of things to do to cure her jet lag.

"First pit-stop, Matzo Ball soup."
Braff—an accomplished screenwriter and actor known for his nine-season turn as the lead character on Scrubs—cryptically responded to her post with a queen emoji.
@florencepugh/Instagram
But some observers deemed the actor was too old for...??

Anastasia Glover tagged Braff in the comments and wrote:
"You're 44 years old."

@florencepugh/Instagram
On the surface, she is correct.
Thanks for playing, Anastasia.

But she wasn't playing for a million dollar grand prize in a non-existent contest of self-righteousness. Pugh was not having it.
The actress also known for starring in the indie horror film Midsommar hit back by confirming that her man still "got it."
@florencepugh/Instagram
Fans joined the British actress in slamming the ageist.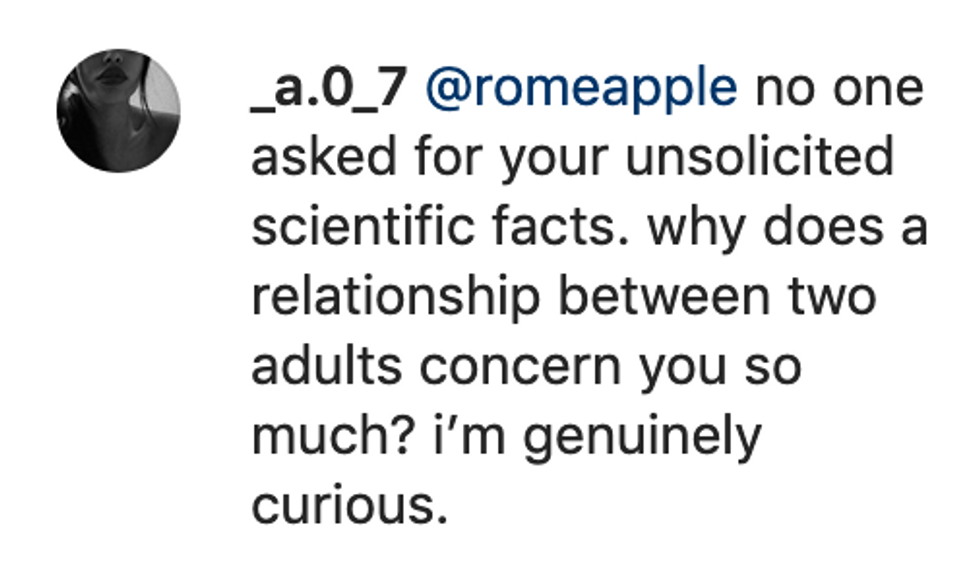 @florencepugh/Instagram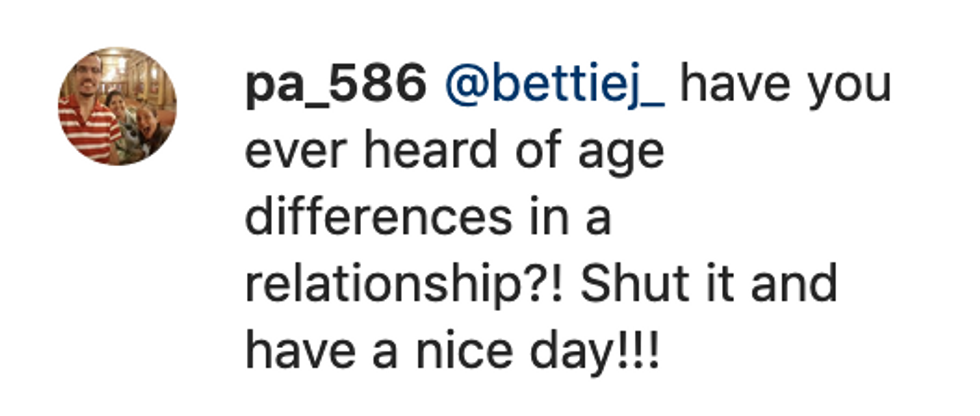 @florencepugh/Instagram
Anastasia was not the only one going after Braff.

"Wirejewels" criticized Braff dating someone over two decades younger than him with an "ew."
@florencepugh/Instagram
But she was quickly shut down by other users.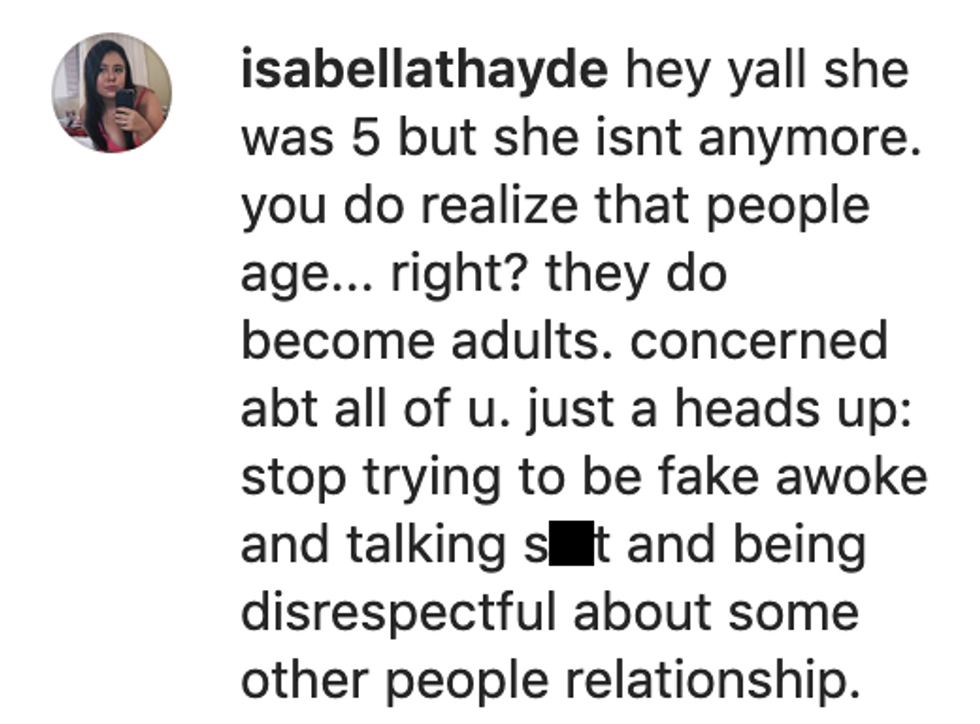 @florencepugh/Instagram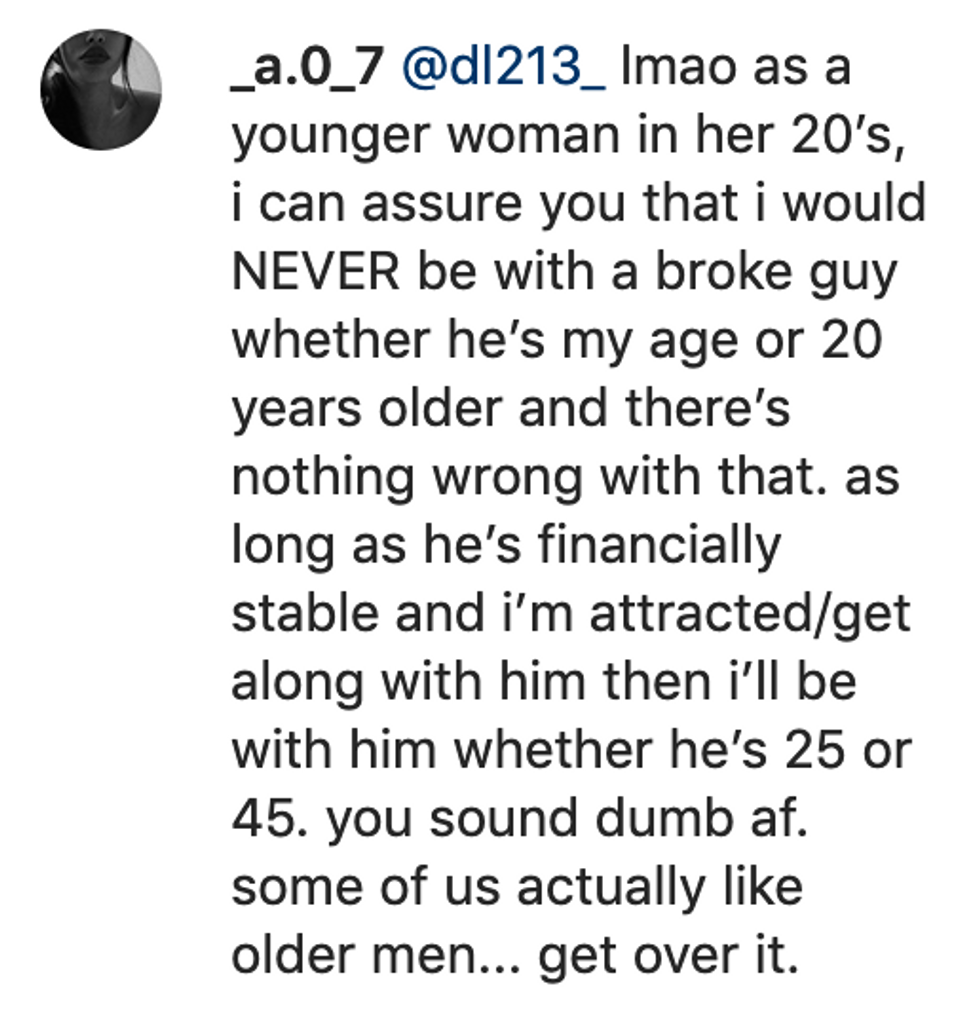 @florencepugh/Instagram
Others in relationships with significantly younger or older loved ones shared their own successful love stories.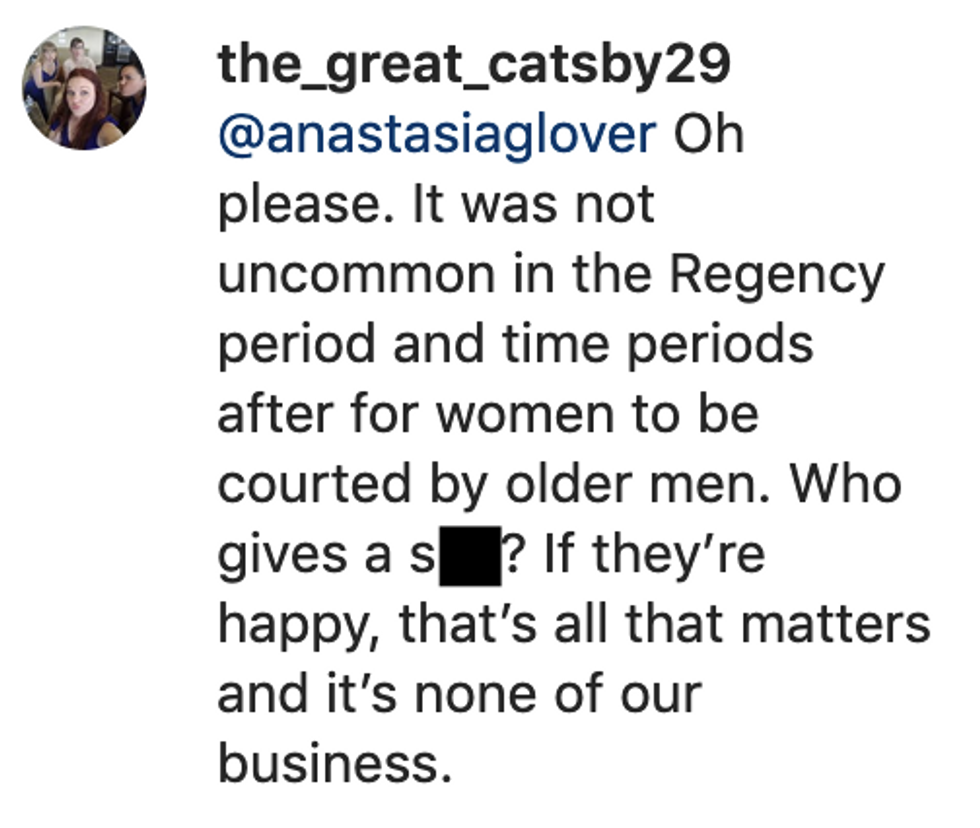 @florencepugh/Instagram
@florencepugh/Instagram
@florencepugh/Instagram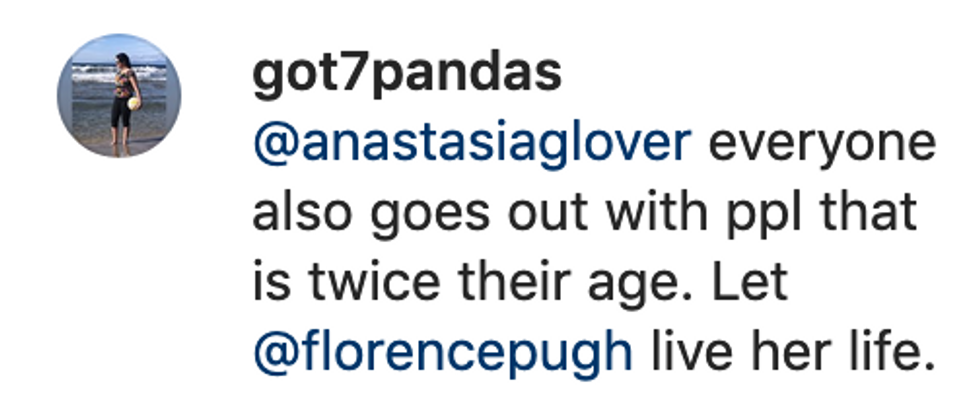 @florencepugh/Instagram
Besides, there's this.
Pugh and Braff were spotted together earlier this year ever since they collaborated on a short film, In The Time It Takes To Get There, which he developed earlier this year and starred Pugh and Alicia Silverstone.

According to Collider, Braff is set to direct the British actress in the upcoming The Secret Ingredients of Rocket Cola.
The film follows twin brothers who are separated at birth and lead contrasting lives until circumstances reunite them to save a failing company despite their attraction to the same woman. Braff was last publicly in a relationship with Taylor Bagley for five years. The pair split up in 2014.
For the record, Harrison Ford and Calista Flockhart have 22 years between them and they are still in love and happy with one another.
Michael Douglas, who is older than Catherine Zeta-Jones by 25 years, has been married for over 20 years.
Remember Celine Dion and her late husband/manager René Angélil? They had a 26-year age gap and remained happily married until his passing.
Pugh and Braff may have over a two decade age gap between them, but the lovebirds are smitten with each other.

Can we leave them alone now?

You can see Pugh in Lady Macbeth, available here.