A boy who went blind after his eyes popped out due to a rare condition has regained his sight - after a British banker stepped forward to pay for life-changing surgery.
---
Leukemia sufferer Sagar Dorji lost his sight when he was four-years-old as a side effect of his condition.

The disease led to Sagar's eyes swelling up and physically popping out of their sockets.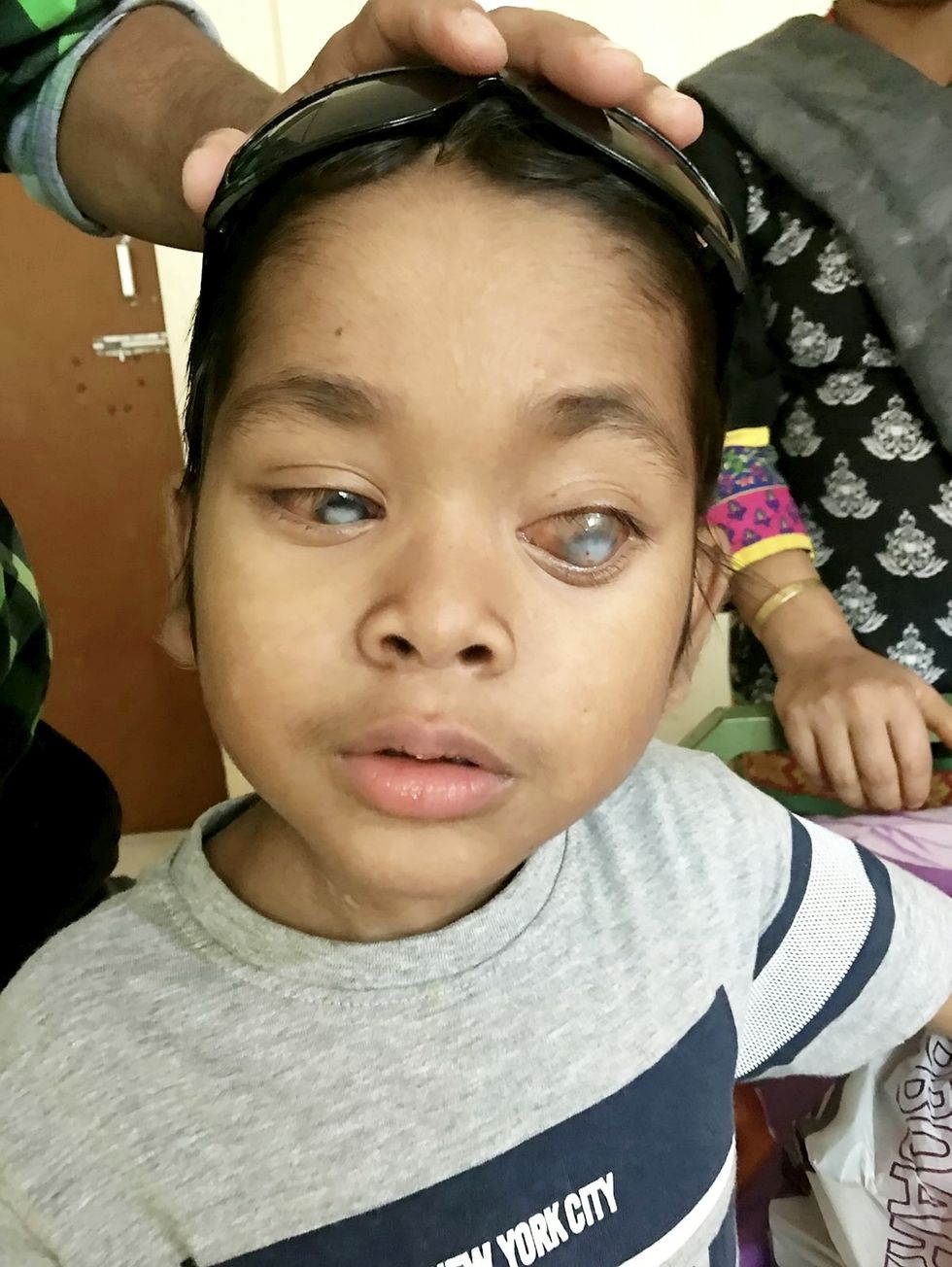 India Photo Agency / SWNS
He was blind for three years, but Sagar, now seven, can see again thanks to the generosity of a kind-hearted Brit.

London-based banker Neetha Shiva, 44, was touched by Sagar's story when the schoolboy hit the headlines in 2017.
So he came forward to offer help and donated £3,500 (~$4,570) to fund an operation that has given Sagar the gift of sight.
The boy's parents had ran out of cash after selling all their valuables to fund his treatment.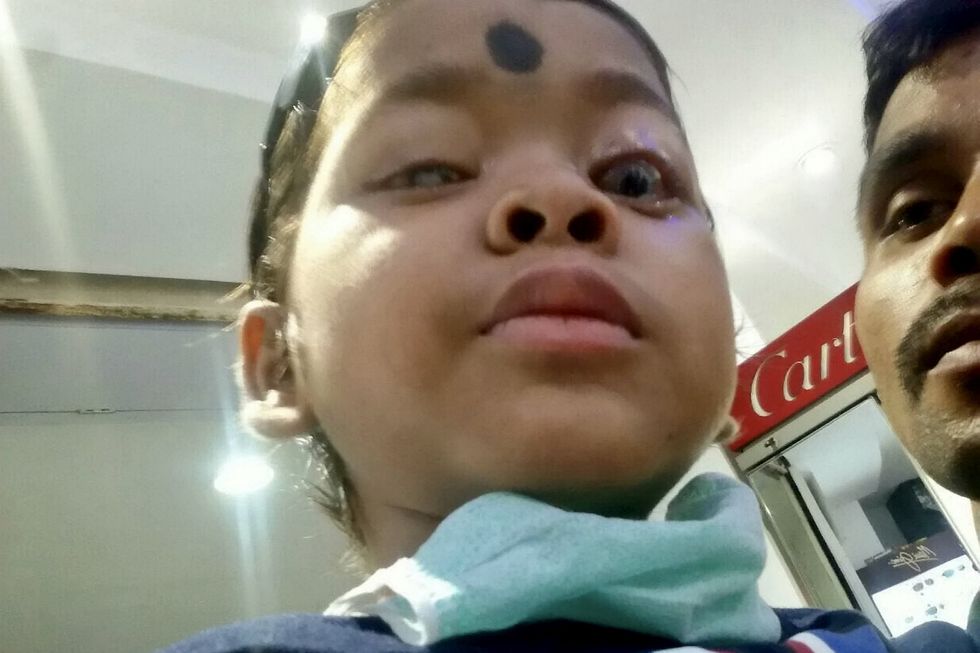 India Photo Agency / SWNS
Neetha, an investment banker, stepped in to fill the funding gaps and pay for a cornea transplant.

The op has allowed Sarar to live a normal life again and even return to school.
The operation was carried out by a Brit, too, as Ken Nischal and Indian surgeon Ramappa Muralidhar conducted the surgery at the LV Prasad Hospital in Hyderabad, India.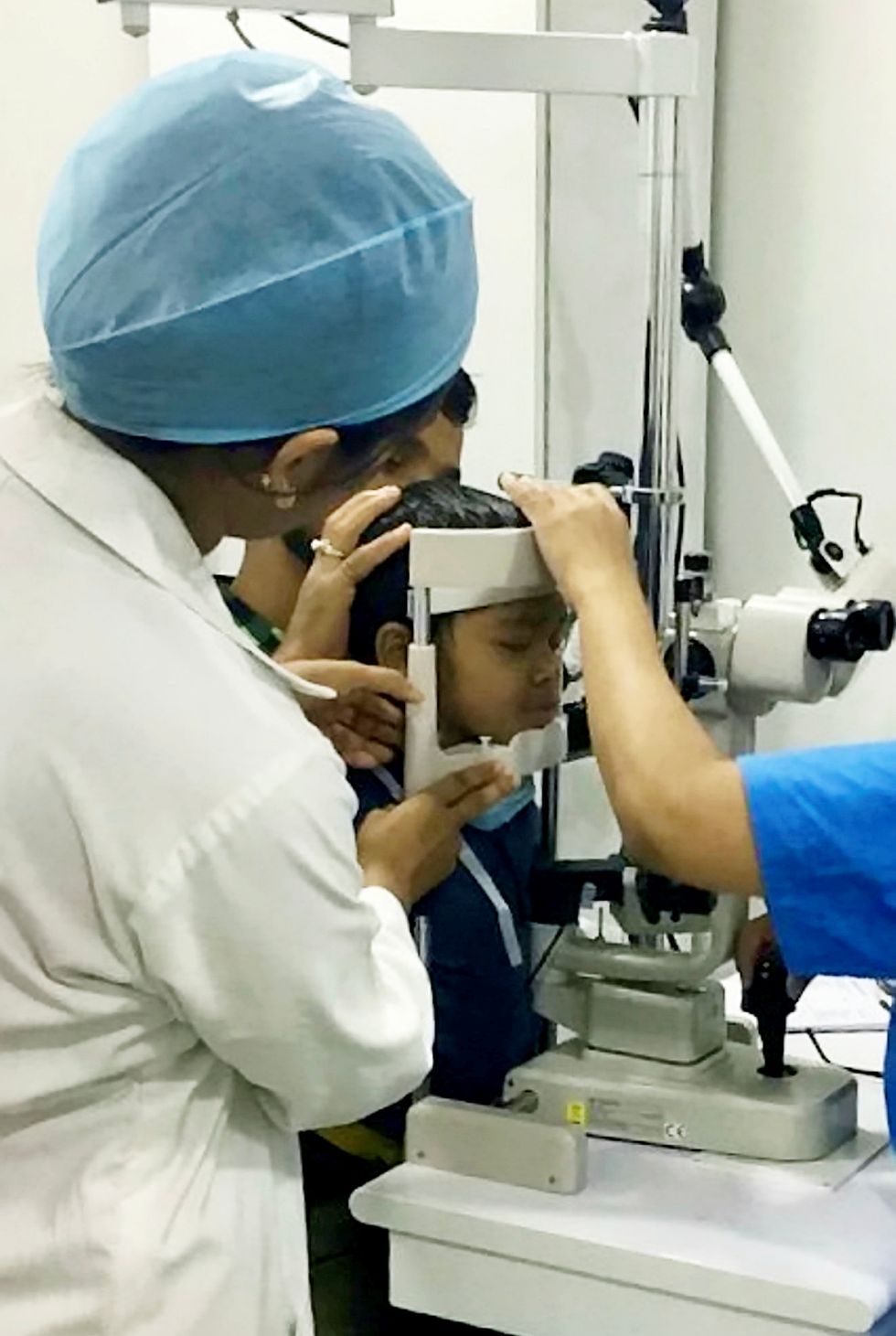 India Photo Agency / SWNS
Dr. Nischal, who has offices in London's Harley Street and in the U.S., said:

"Sagar's case, though rare, occurs with more frequency in the developing world. Bleeding behind the eyes in patients with leukemia often results in blindness."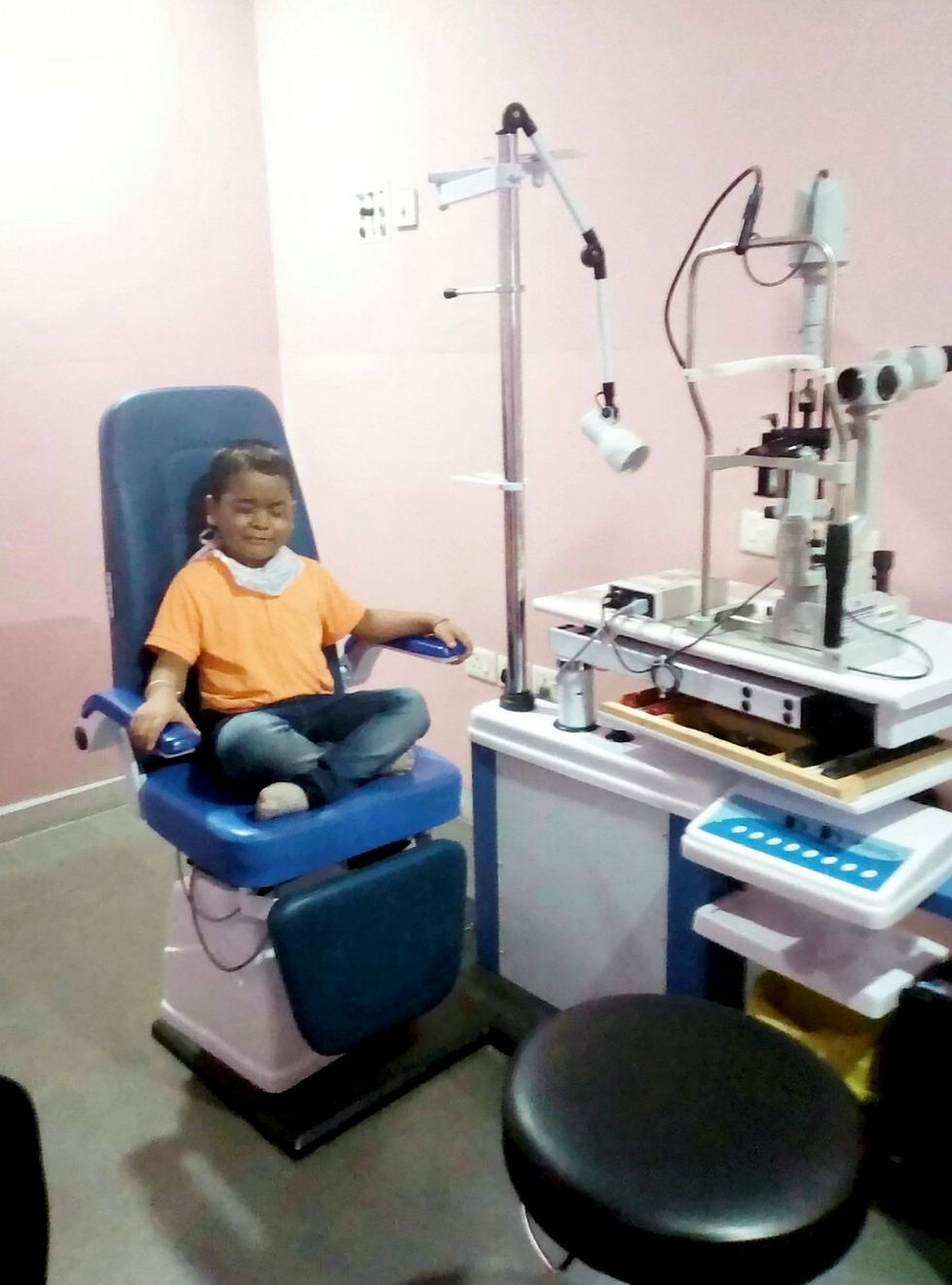 India Photo Agency / SWNS
Neetha said:

"When I first spotted his story on British media, it had moved my heart. I immediately contacted the parents and offered my help."
"I have been in touch with the family and it delights me to see the boy playing cheerfully and attending his school who was previously dying of cancer."
"I thank the amazing doctors and also British media for bringing light on the suffering child."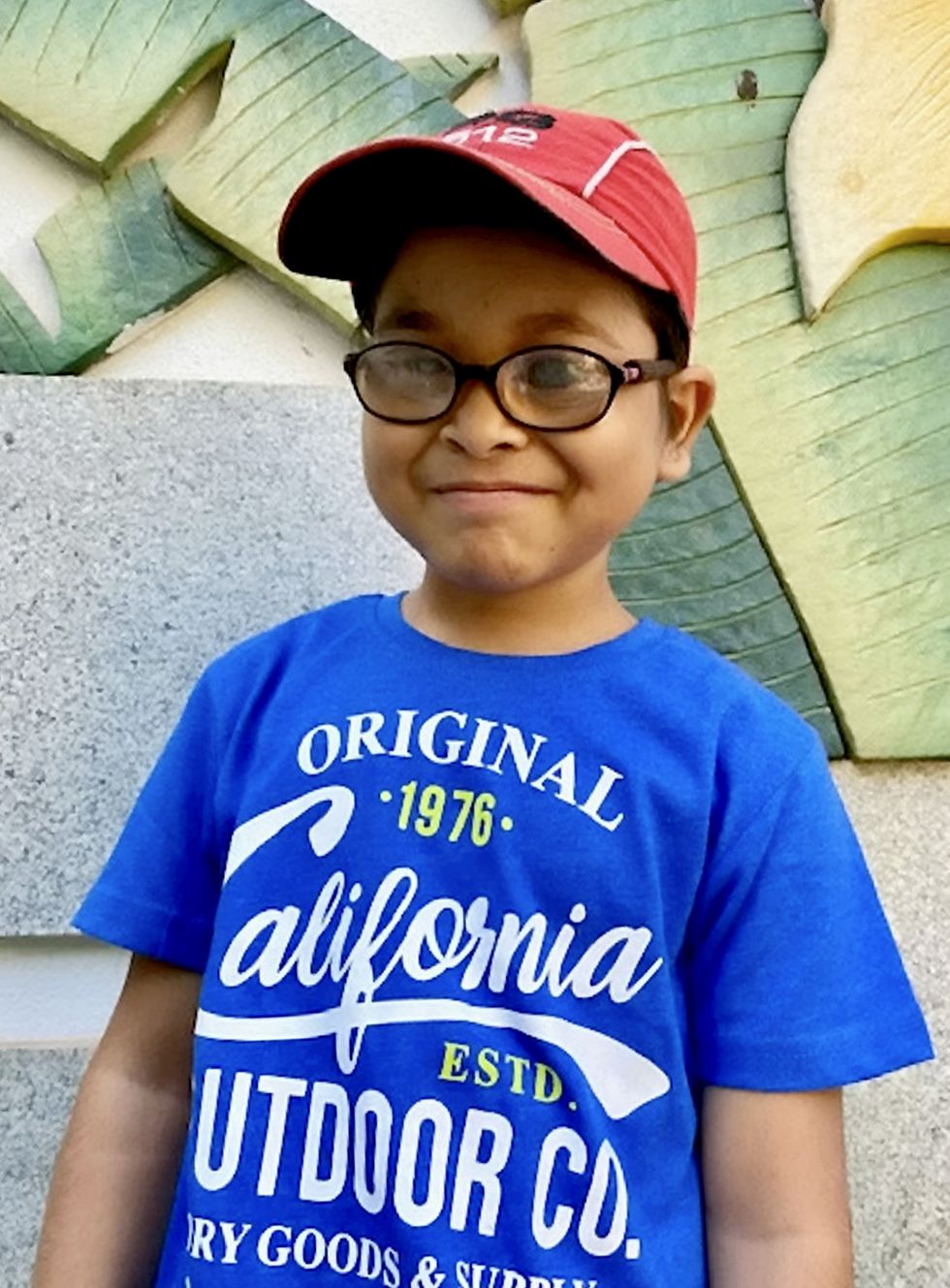 India Photo Agency / SWNS
Sagar's parents said:

"Sagar stood strong for years of his treatment and beared all the sufferings to be able to see the light today."
"I can't thank enough to Neetha who helped my son give a new life and paid for his operation."
Video footage of Sagar post-operation shows him playing out in the open field.
He has to wear protective glasses during his recovery from the surgery.