On Monday night, Glee actor Amber Riley shared a tender selfie video made by her late co-star Naya Rivera.
The adorable video, which featured Rivera singing a wholesome duet with her 4-year-old son, took on a mournful tone in the wake of Rivera's sudden, tragic drowning in a Southern California lake last week.

Riley, who often shared songs with Rivera throughout their time on Glee, included a tearful caption along with the brief video.
"My favorite duet partner. I love you. I miss you. I don't have words right now, just lots of feelings. Rest In Peace Angel, and know that your family will never have to worry about anything."
The confirmation of Rivera's death came after authorities spent multiple days searching for the 33-year-old's body in Lake Piru, where she was last seen swimming with her son and occasional bedtime duet partner, Josey Hollis Dorsey.
Though Rivera and Dorsey left shore in a pontoon boat, only Dorsey was discovered hours later. He was sleeping alone on the boat and an adult life vest laid beside him.
Authorities then scoured the area for six days and finally found Rivera's body.
The Ventura County Sheriff's Department, who conducted the search, reported that Rivera was swimming with Dorsey when their boat likely drifted a considerable distance away from them. Sheriff's speculated that Rivera then helped her son swim back to the boat and pushed him on deck, but lacked the strength to hoist herself up.
Riley's heart-wrenching post added to an already massive outpouring of emotion from grief-stricken Glee fans across the internet, who fell in love with Rivera's historic portrayal of a high school cheerleader who comes out as queer.
The post brought Riley some love and support too. Several followers reached out to offer condolences, including her Glee co-star Dianna Agron.

@diannaagron/Instagram

@bodycourage/Instagram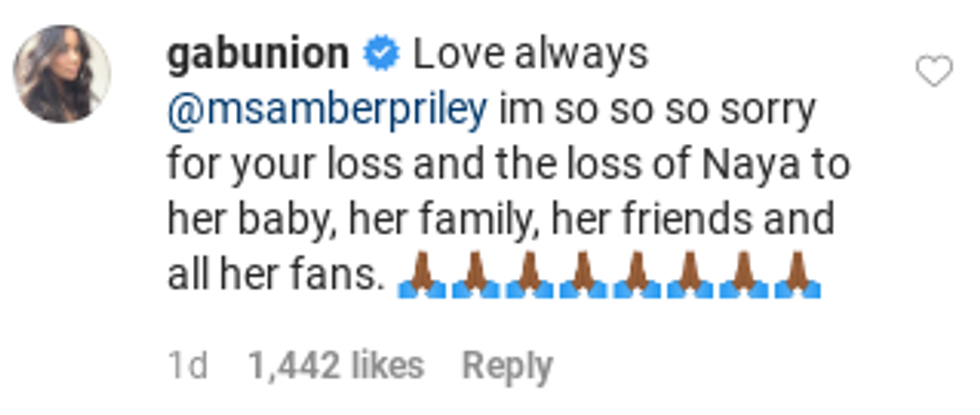 @gabunion/Instagram

@theajzone/Instagram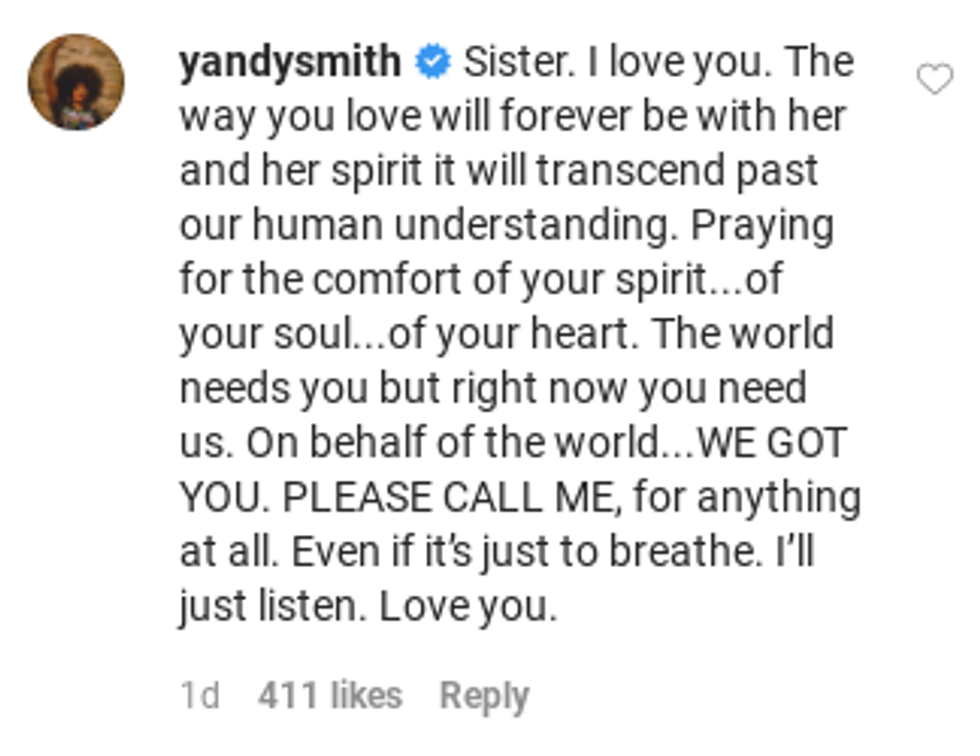 @yandysmith/Instagram

@yarashahidi/Instragram

@griffinsthread/Instagram

@adair_curtis/Instagram

@jt_church/Instagram

@hannahdlaine/Instagram
We offer sympathy to Riley and all of Rivera's family and friends, and we hope young Dorsey continues to sing, even in the wake of his mother's tragic passing.