the simpsons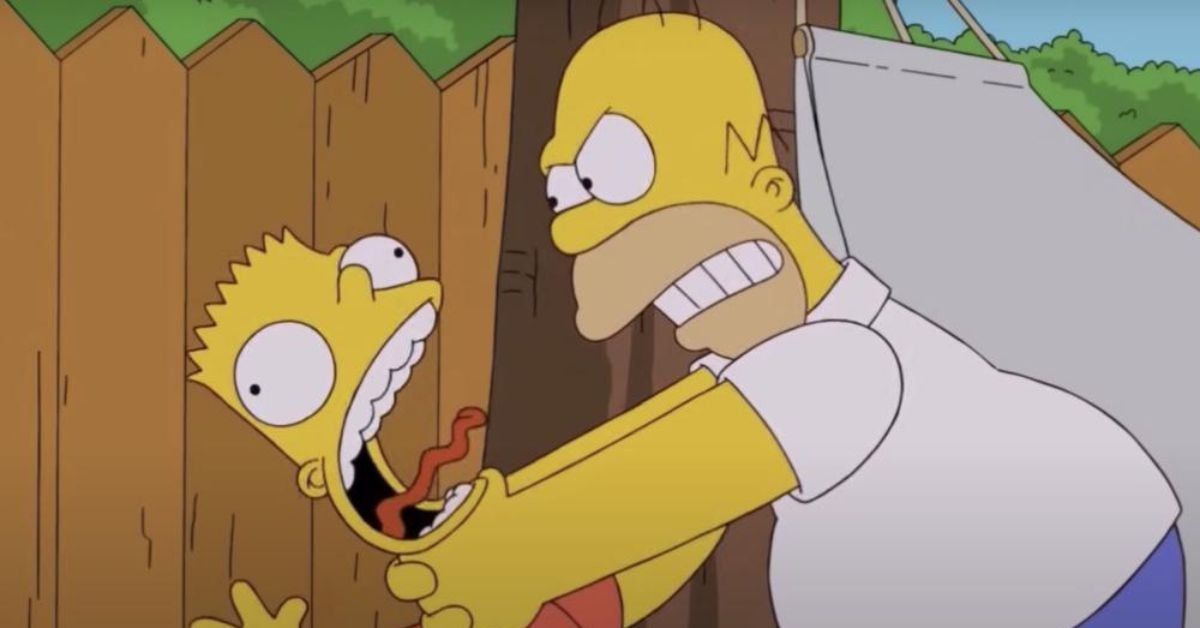 Fox
The Simpsons has been part of the cultural conversation for more than 35 years now, and like everything else in our volatile times, it has recently become an official source of partisan bickering... for no reason, it seems.
An online discourse recently started about how Homer Simpson doesn't strangle his son Bart Simpson anymore, following a joke on the October 22 episode of the show about Homer having stopped the practice.
Several articles were written about the supposed choice, and more liberal-minded people online cheered the decision as a progressive choice, while conservatives of course accused the show of having gone "woke."
The show itself has finally responded as only it could, with a hilarious Simpsons cartoon.
The cartoon shows Homer strangling Bart with the dialogue, "why you little clickbaiting—!!"
This is a reference to the long-running gag on the show, dating all the way back to its early days as a segment on The Tracey Ullman Show, in which each time insouciant Bart infuriates Home he yells "why you little—!!" and strangles him.
The show also included a perfect caption in its tweet of the cartoon, which read:
"Homer Simpson was unavailable for comment as he was busy strangling Bart."
It was the perfect response to a deeply stupid bit of discourse that arose from a moment in the recent third episode of the the show's 35th season in which Homer joked that strangling Bart for years has given him a firm handshake.
He then added:
"I don't do that anymore. Times have changed."
Fans and critics alike read all kinds of absurd political statements into this line, with some saying it was a nod to evolving parenting mores and others saying it was the show giving into killjoy liberals.
In fact, Homer hasn't strangled Bart since season 31, so the uproar is four years late, which really makes it seem all the sillier.
Either way, fans loved the show's perfect response.
The show has featured more than 140 strangulations, mostly between Homer and Bart. It has been renewed for a 36th season, so there will be another chance to get that strangling count above 150.

Keep reading...Show less