Buzzfeed News is reporting that Amazon has removed a number of items from its website that promoted racism, white supremacy and hate crimes.
---
After pressure from Rep. Keith Ellison of Minnesota, corporate giant Amazon has removed items being sold by hate groups identified Southern Poverty Law Center and the Action Center on Race and the Economy. Some of the items included, a cross burning infant onesie, a "noose" costume and multiple items with confederate flags and nazi symbols..
Amazon told Buzzfeed:
Sellers are expected to comply with our policies, and we immediately investigate any reported violations. The items referenced by Rep. Ellison were previously reviewed, and we removed those that violated our policies well before we received his letter.

Brian Huseman, Amazon's VP of public policy added the company has a firm policy on selling any items that promote hate, violence, or racial, sexual and religious intolerance. He added:
Amazon has reviewed the products and content referenced in your letter, and we have removed those listings, and permanently blocked the seller accounts found to be in violation of our policies. We have restricted the inventory to prevent it from being sold and are in the process of removing it from our fulfillment centers.

But some weren't feeling that forgiving.
People felt this was only the start and much more could be done.
Here are some other hate promoting items being offered.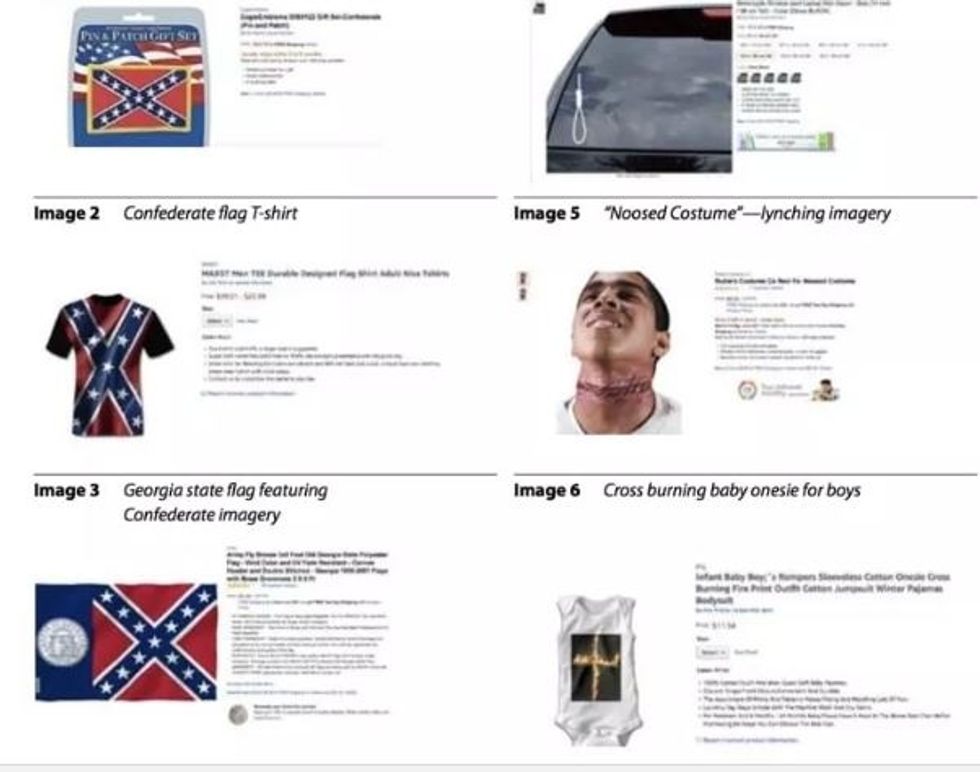 Screenshot from Amazon via Buzzfeed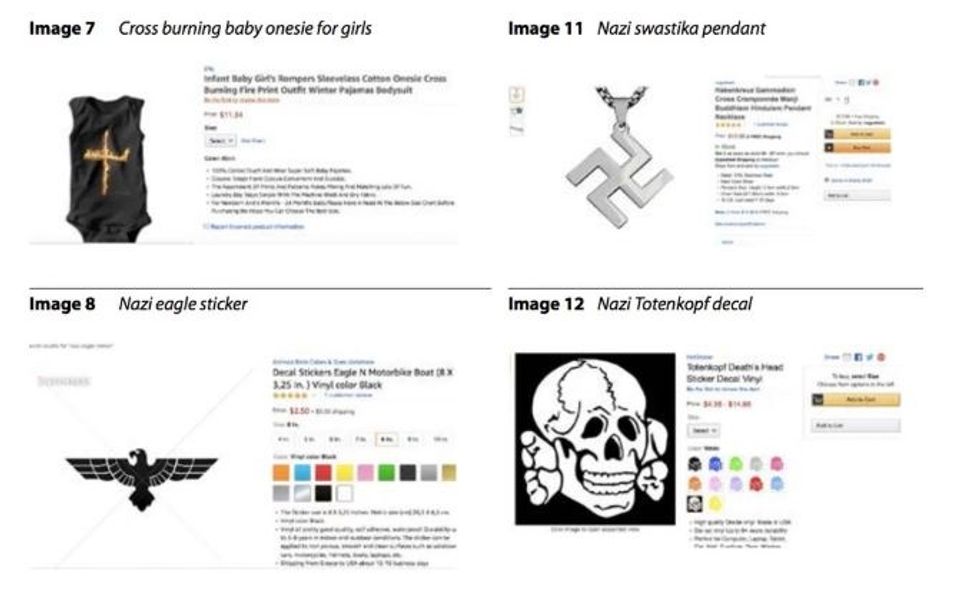 Screenshot from Amazon via The New York Times
We suggest if you come across an offensive product online, take a screenshot and report the seller to Amazon/