From the moment society assigns a gender to an infant, they're treated differently.
We won't get into the studies showing people react differently to the same baby dressed in stereotypical male versus female clothing or all the messaging children have received by age five—before they begin school full-time—about how genders are supposed to act, react and what's appropriate to like.
We'll just say that by the time we reach adulthood, we've been fed millions of messages in regards to our assigned gender.
Like flowers are for females only and any man who enjoys flowers will have his masculinity and sexuality questioned or outright mocked.
Which is total BS.
Recognizing the stereotypes and double standards, Tumblr user snazzy-lester shared their story on the platform.
They wrote:
"...there was this post talking about how boys love flowers too and no one ever gets them any or like cares..."
"SO we were doing awkward icebreakers in class and I decided to aske the guy next to me what his favorite flower was..."
"...he looked at me with a huge smile and said sunflowers and I think we should all just raise awareness that boys like flowers to."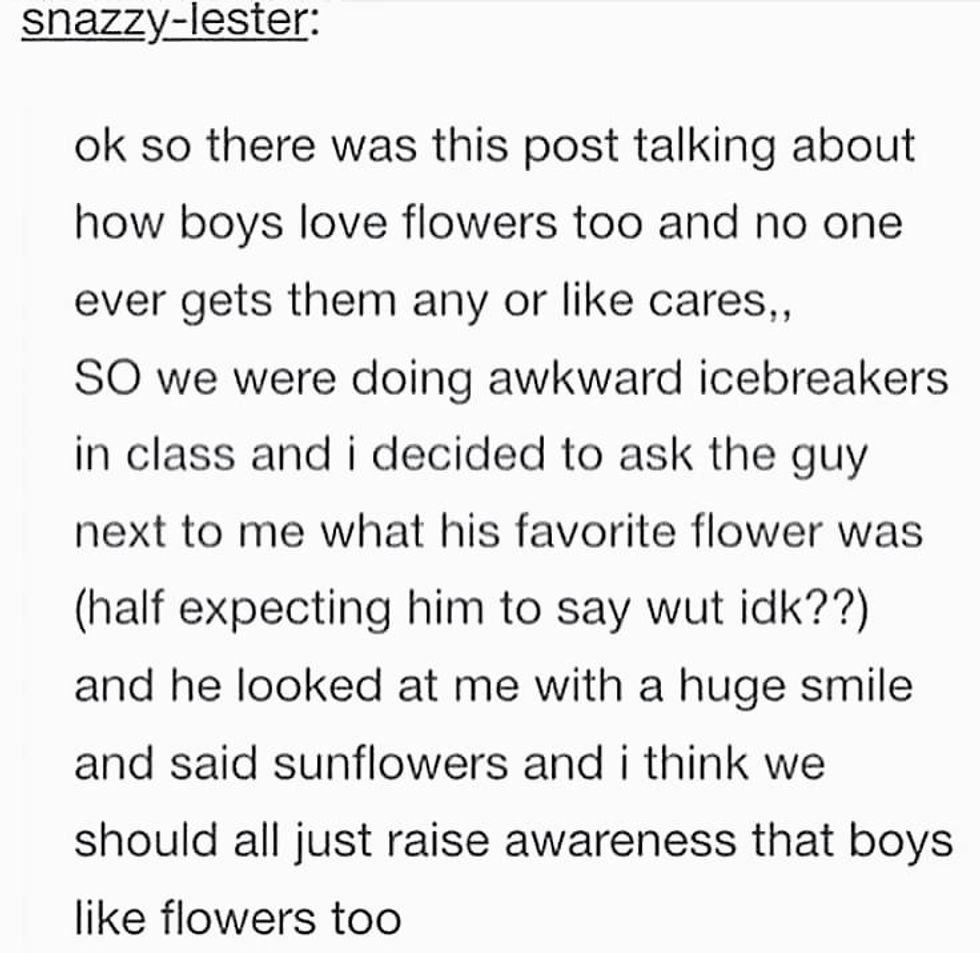 snazzy-lester/Tumblr
This may be one of our favorite threads too.
So, fellas, what's your favorite flower?