After a decades-long legacy of activism and leadership, Congressman and civil rights icon John Lewis (D-GA) passed away at 80 years old on Friday.
His death came just months after the death of his colleague, Congressman Elijah Cummings (D-MD), in October of last year.
As tributes for Lewis came pouring in, two of his Republican colleagues posted tributes, but in a cringeworthy oversight, they accompanied the tributes with pictures of Congressman Cummings, not Congressman Lewis.
Senator Marco Rubio (D-FL) and Senator Dan Sullivan (R-AK) deleted their posts, forgetting that the internet is forever.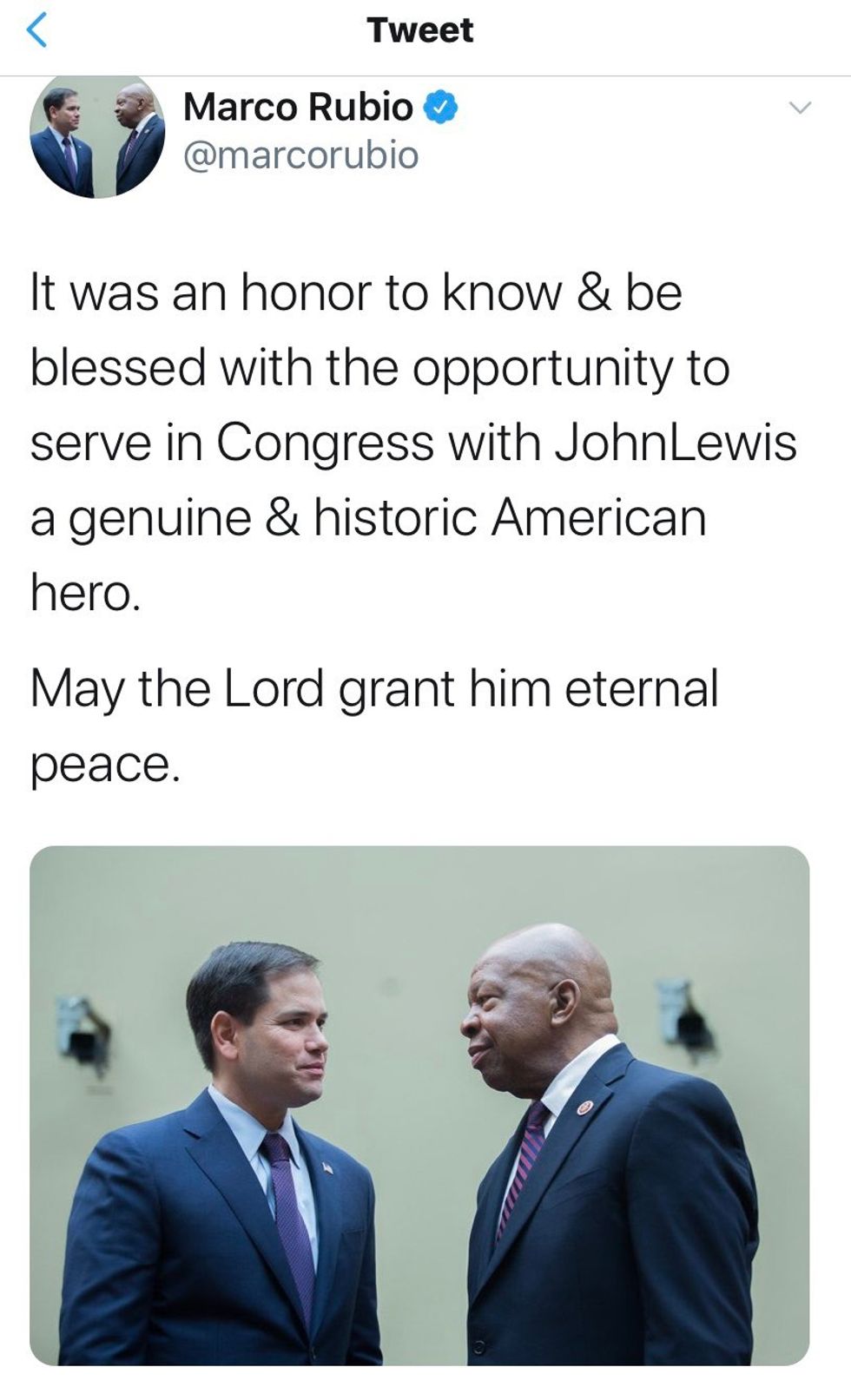 @marcorubio/Twitter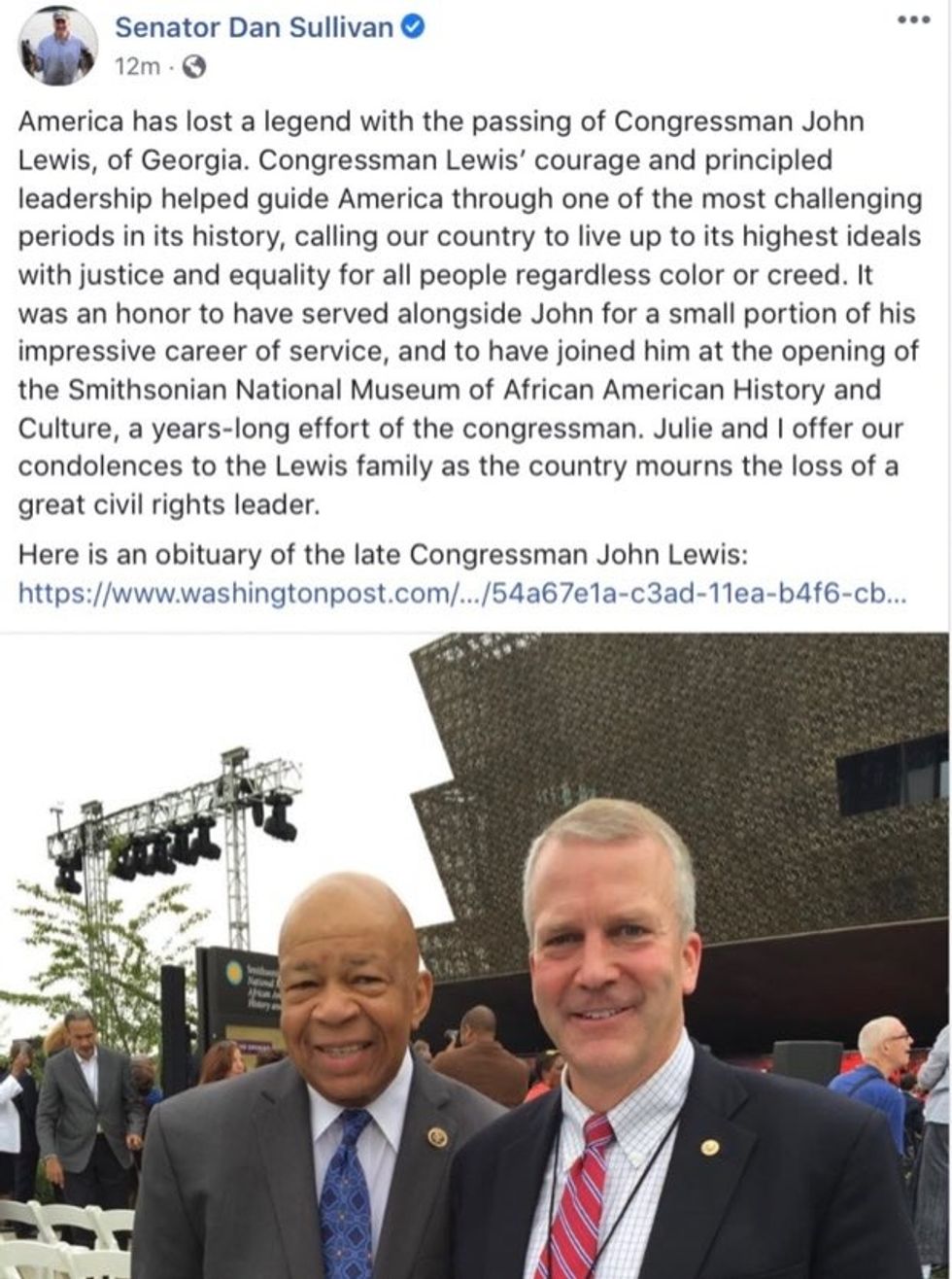 Dan Sullivan/Facebook
After widespread backlash, Sullivan and Rubio deleted their posts and quickly began backtracking.
A spokesman for Senator Sullivan said:

"Senator Sullivan's staff made a mistake trying to honor an American legend."
Rubio posted a different tweet, this time with the correct lawmaker, acknowledging that he posted a "wrong photo."
Their backtracking didn't save them from criticism.
People soon began mocking the Senators by making facetious mixups of their own.
Lawmakers are campaigning for a way to let Lewis's body rest in state in the Capitol Building amid virus precautions.