Nicole Kidman admitted that the controversial miniskirt she wore for last year's Vanity Fair cover shoot was her decision.
In the 28th annual Hollywood issue of the fashion magazine published in February 2022, the Being the Ricardos star wore a pleated black miniskirt and matching bralette designed by Prada subsidiary Miu Miu for the spring/summer collection.

It was so short, the white pocket lining was visible from the skirt's hemline.

She was 54 at the time.
Vanity Fair was slammed for presumably styling her in a way that many perceived as infantilizing.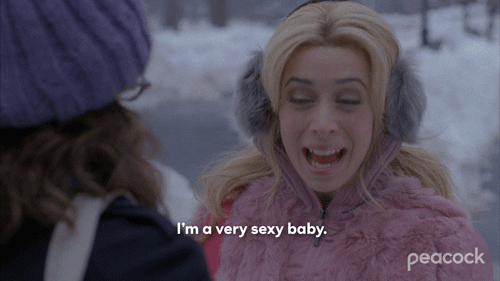 Taylor Swift GIF by PeacockTVGiphy
One commenter criticized:
"She's an accomplished actress who's nominated for an Oscar. Why is she dressed like a school girl?"
"Not cool."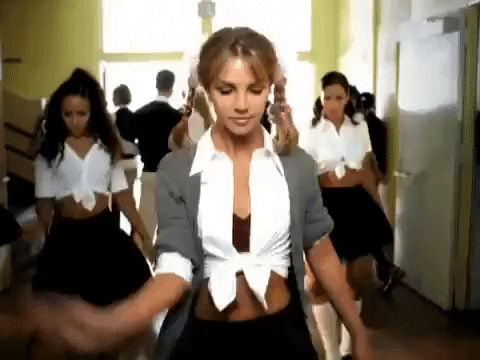 Music Video Britney GIFGiphy
Another wrote:

"Why in this day and age are will still seeing mature women portrayed as sexy teenagers?"
"Can we not embrace ageing yet?"
"Nicole is such a beautiful woman and such a talented actress but these images are so disappointing,
Here is the Vanity Fair photo shoot that received backlash.
Kidman recently reflected back on the Vanity Fair cover shoot scandal with Australia's Stellarmagazine.

"I showed up and they had another outfit for me and I was like, 'No, no, I like this one! Am I allowed to wear that?'"
"And [the stylist] Katie Grand, who's just fantastic, was on Zoom, and Katie was like 'You're willing to wear that?!'"
"And I said, 'Wear it?! I'm begging you to wear it!'"
The actress said of the outfit featured in the photo shoot:

"It was fun. That was my choice."
"And yeah, I own it. I'm accountable. Whatever. I take responsibility. Nobody else chose it."
The 56-year-old Oscar winner commented on her sartorial preference, saying:

"I make the most random, crazy choices."
"I call them 'teenage choices' because I just don't ever think of consequences."
She continued:
"Part of my brain just doesn't think like that."
"I just go, 'Oh, I'm going to wear that; it reminds me of my school uniform.' Or, 'Oh my God, yeah, I'd love to do that.'"
"I try to [stay] in that place because I think otherwise you get scared or worried."
Kidman said she intentionally steers clear of online criticism.
"Don't tell me, I don't really want to know," she said.
"It will stop me doing what I want to do."
"There are times when you hear things and you go, 'Oh my gosh, that's really hurtful.'"
"Because you can't be under a rock."
"But at the same time, I really try to stay free in the choices because otherwise, before you know it, you're just closed off and you can't step anywhere."
The revealing look has since been seen on other celebrities, including Hailey Bieber, Emma Corrin, and Zendaya.