Tag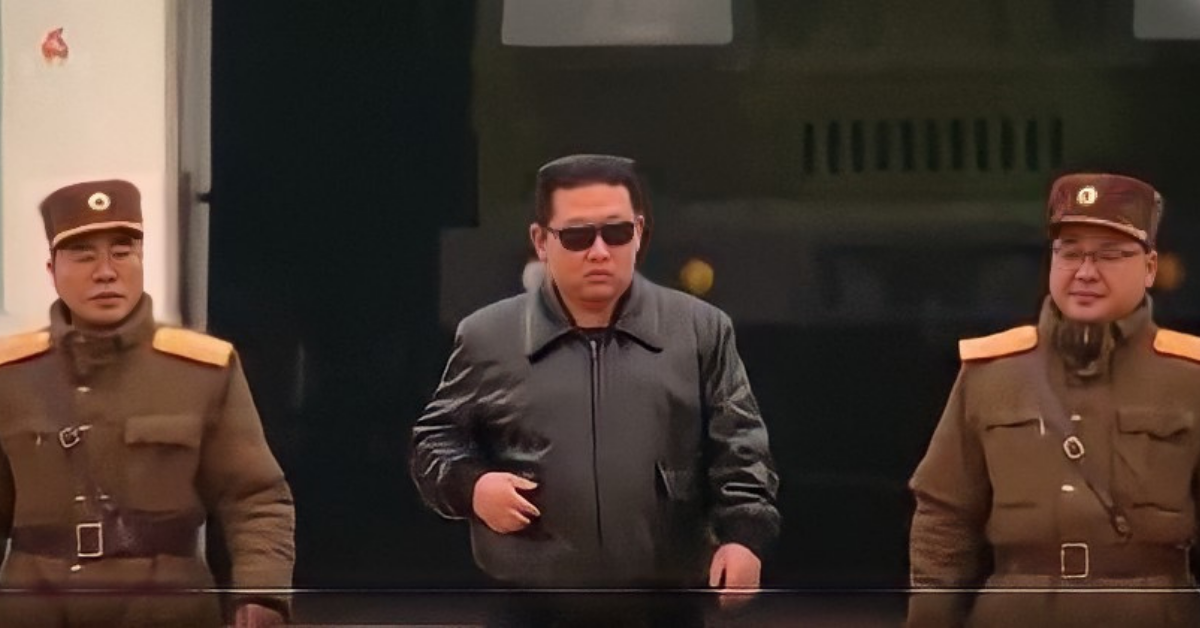 KCTV/Twitter
Kim Jong Un unironically released a dramatically edited propaganda video announcing the launch of the Hwasong-17 ICBM, North Korea's long-range missile.
The video, featuring the North Korean leader sporting a leather jacket and sunglasses seemingly directing the big event, has been the subject of parodies already.
Jokes abound on Twitter.
The clip ran on North Korea's state-run TV and was released to Twitter on Friday causing a storm of attention. Viewers are likening the style to a backdrop for a music video, putting a number of hilariously ironic songs over the clip to mock its theatrical effects.

You can watch the original version of the video below:
This person played the video to "Gangnam Style" by South Korean rapper Psy:
"Pyonyang style!"
Another one put Elton John's "Rocket Man" over it, a nod to a nickname former Republican President Donald Trump gave Kim Jong Un before he wrote Trump "beautiful love letters":
"I did some research and found the video with the original sound."
"@SethRogen what do you think?"
Many are calling it the "Top Gun treatment."
Like below:
"North Korea media give Kim Jong Un 'Top Gun' treatment in missile coverage."
"Kim Jung un looks like Psy with a mix of Tom Cruise from Top Gun in his latest missile video ... "
And of course, Twitter users ran with it, one even making a Top Gun parody of the video.
The remake was captioned:
"danger zone"
Another person made a "rave version":

And another put it to the Village People, captioning their post:
"It's fun to stay at the D ... P ... R ... K ... "
About 23 seconds into the clip, Un is shown checking his watch.
Then several quick cutaways bounce around to different officials checking their watches. After this, the climactic scene plays of Un slowly lowering his glasses and giving a nod to the camera cuing his approval for launch.
Viewers can't get enough.
One person said:
"Crazy propaganda video of North Korea's Kim Jung Un showing off his nukes in a "Top Gunesque" video complete with him wearing a leather jacket."
"What's going through that crazy mind as he looks at his watch? ('Time to blow up...(insert country here.')"
Another wrote:
"This is not a parody, that's official video of Kim Jong-un guiding the test launch of [North] Korean missile."
The Insider Paper highlighted the props.
They wrote:
" ... Leather jacket, sunglasses and a gigantic missile: North Korea goes Hollywood with drmaatic missile launch footage."
Someone else posted:
"I just watched Kim Jung Un show off his new Nuke and now I can't get 'Gangnam Style' out of my head."
And another:
"I'm laughing so hard I teared up."
The memes and remakes are endless online.
If nothing else, the video at least provided some comic relief.