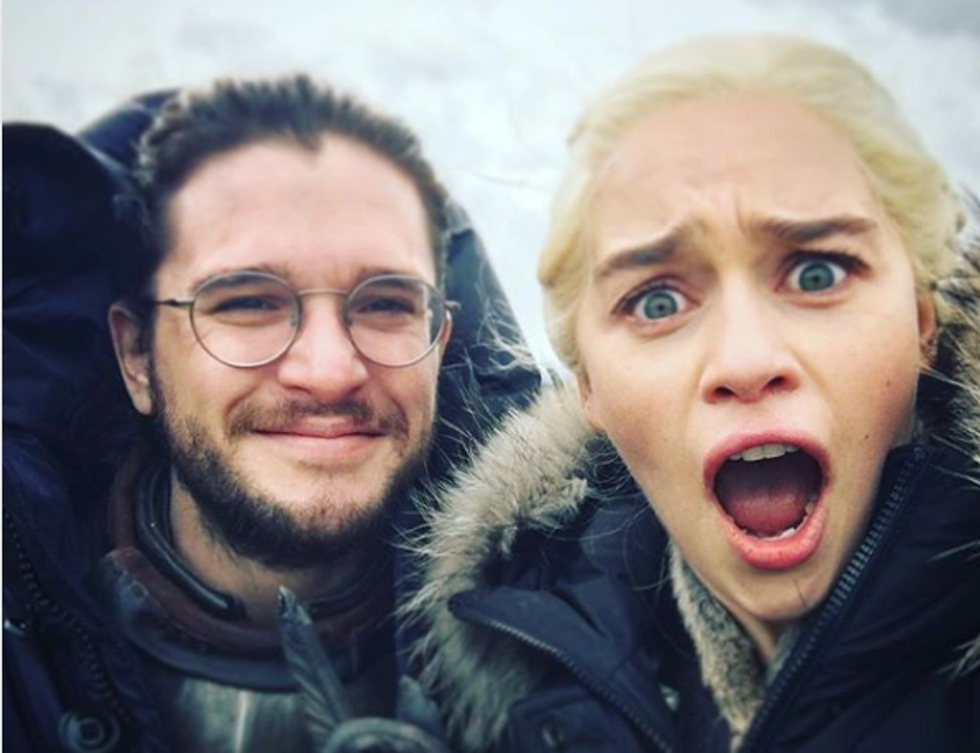 ---
During the July 30th episode of 'Game of Thrones,' fans finally got what they've long been waiting for: the epic meeting of Emilia Clarke's Daenerys Targaryen and Kit Harrington's Jon Snow.
And it was a little awkward tbh. I mean, what do you expect when the King of the North meets the Khaleesi, Mother of Dragons, Queen of the Andals, etc. etc.? Rather than meet cute, Daenerys demanded that Jon "bend the knee" to her, as the one true ruler of the Seven Kingdoms. Yeah, well, Jon was having none of it and refused. Like, a lot.
So in her effort to get Jon Snow to bend the knee, this past Sunday Emilia Clarke took her demand off-screen…to Instagram (hashtag game=on point.)
And the Mother of Dragons' fans were very much there for it.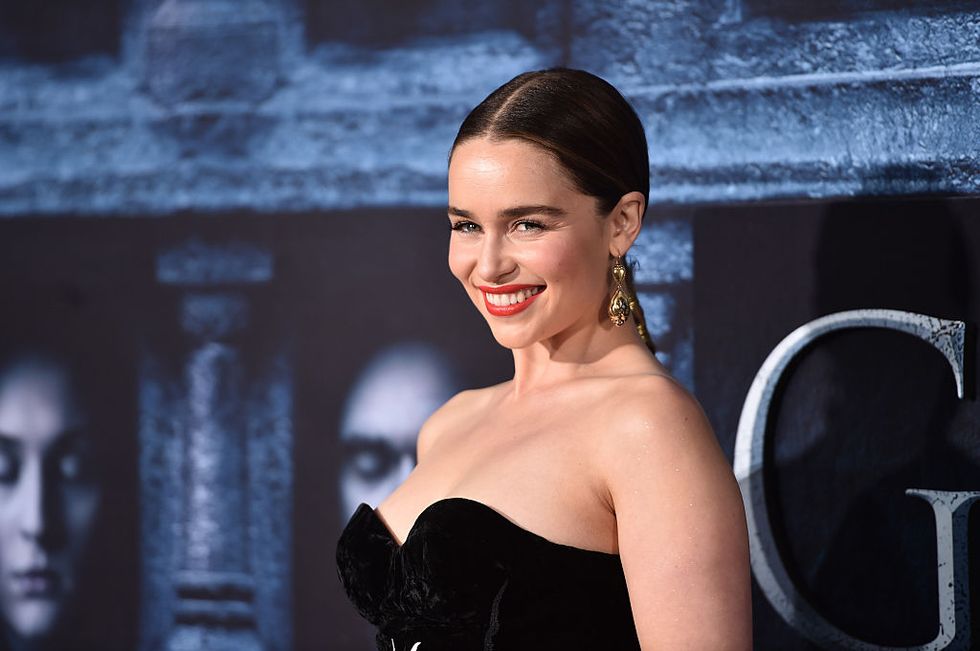 HOLLYWOOD, CALIFORNIA - APRIL 10: Actress Emilia Clarke attends the premiere of HBO's "Game Of Thrones" Season 6 at TCL Chinese Theatre on April 10, 2016 in Hollywood, California. (Photo by Alberto E. Rodriguez/Getty Images)
Meanwhile, some fans got all caught up in the idea of a love story between the two. Well, crazier things have happened, I guess.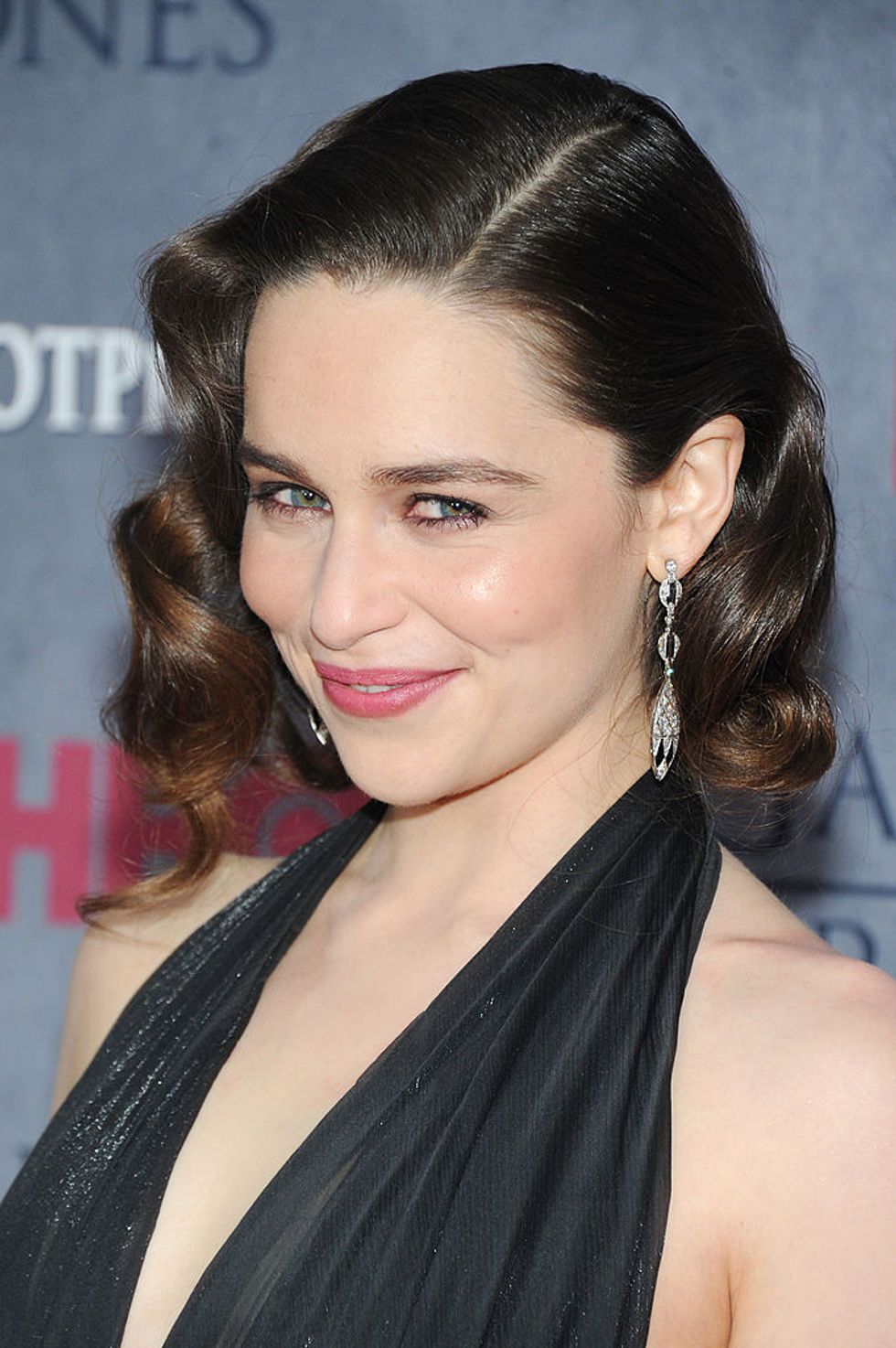 NEW YORK, NY - MARCH 18: Actress Emilia Clarke attends the "Game Of Thrones" Season 4 New York premiere at Avery Fisher Hall, Lincoln Center on March 18, 2014 in New York City. (Photo by Jamie McCarthy/Getty Images)
Emilia is no stranger to having some fun on her Instagram. Thanks for giving us some of the best hashtags while doing it.
Please SHARE this with your friends and family.