Sean "Diddy" Combs is the most recent person to criticize Ye for wearing a "White Lives Matter" shirt during his most recent YZY SZN 9 fashion show.
On Wednesday evening, October 6, the founder of Bad Boy Records addressed the issue on social media, criticizing Ye while also expressing his continued support for the influential music and fashion figure.

In the clip, Diddy walks the line between criticizing Ye's actions while also supporting him as a person.
"I've always been there and I will always support my brother [Ye] as a freethinker."
"But the 'White lives matter' t-shirt, I don't rock with it, you know what I'm saying?"
"I'm not with it."

Reactions to the post were pretty uniformly supporting of Diddy's message.
There were those who just affirmed what he said.

@cedtheentertainer/Instagram

@luhdino/Instagram

@olegkud/Instagram
Some thanked him specifically for calling Ye's behavior out.

@calvinross/Instagram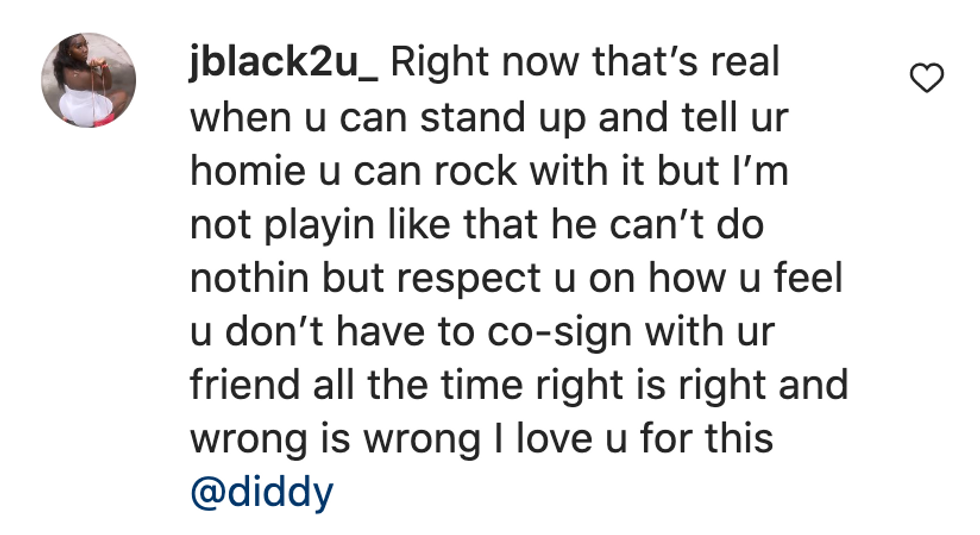 @jblack2u_/Instagram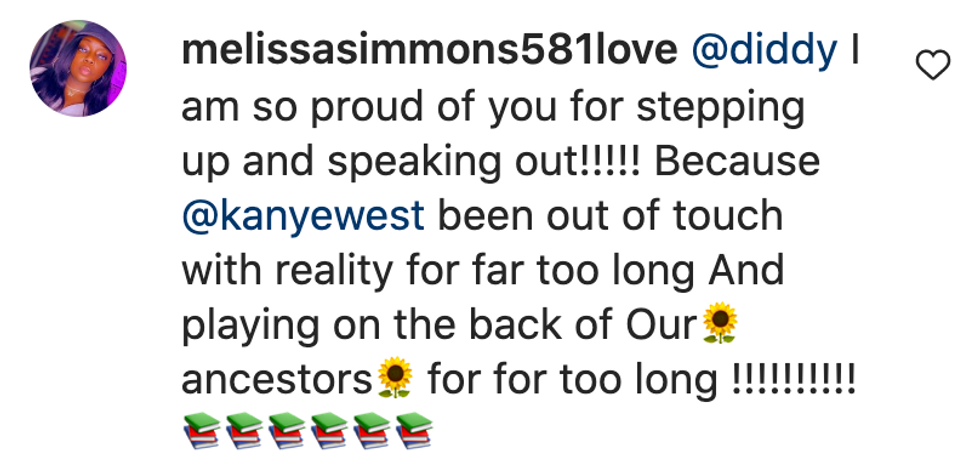 @melissasimmons581love/Instagram
Others took this opportunity to speak to Ye's recent actions.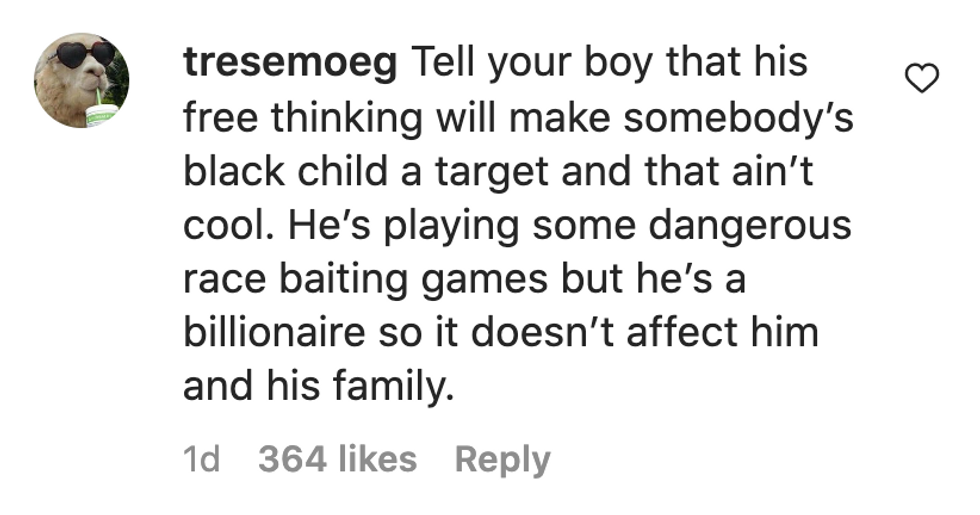 @tresemoeg/Instagram
@godsonjoseph40/Instagram

@barbeeluvable/Instagram

@balinga777/Instagram

@real_producermike/Instagram
As the impact of Ye's decision to have White Lives Matter shirts at his fashion show continues to ripple—or thunder—across the pop culture landscape, Diddy will not be the last one of Ye's friends and colleagues to be forced to take a side or comment on the situation.