Billionaire Elon Musk claims he expressed his "concerns" to rapper and designer Ye about his recent antisemitic tweet after Ye was locked out for posting it.

Instagram had locked Ye—a rumored 2024 presidential candidate—out of his account after he posted an antisemitic conspiracy theory in screenshots of text messages with Sean "Diddy" Combs.
In response, Ye returned to Twitter after a long hiatus to accuse Meta CEO Mark Zuckerberg of personally locking him out of his account after Instagram announced it locked him out for posts that violated its policies.
Ye also tweeted he'd go "death con 3 On JEWISH PEOPLE."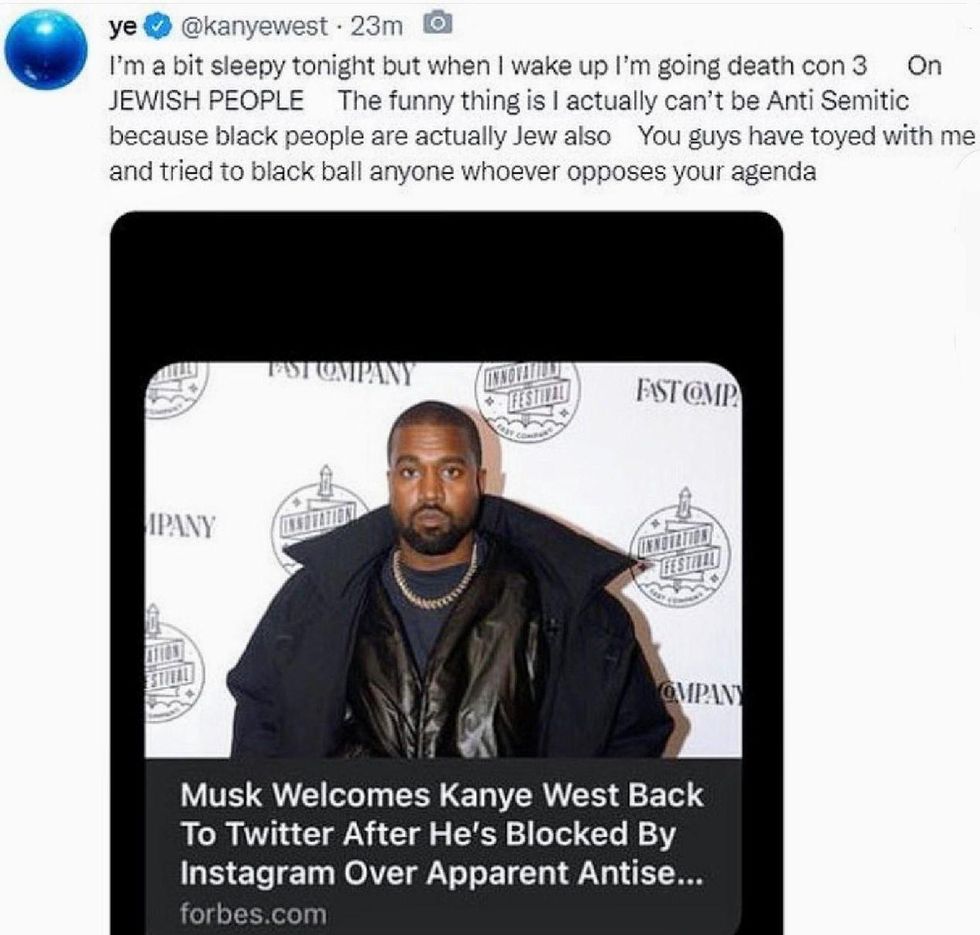 @kanyewest/Twitter
Musk welcomed his "friend" back to Twitter.
He posted his greeting in a comment on Ye's Zuckerberg call out.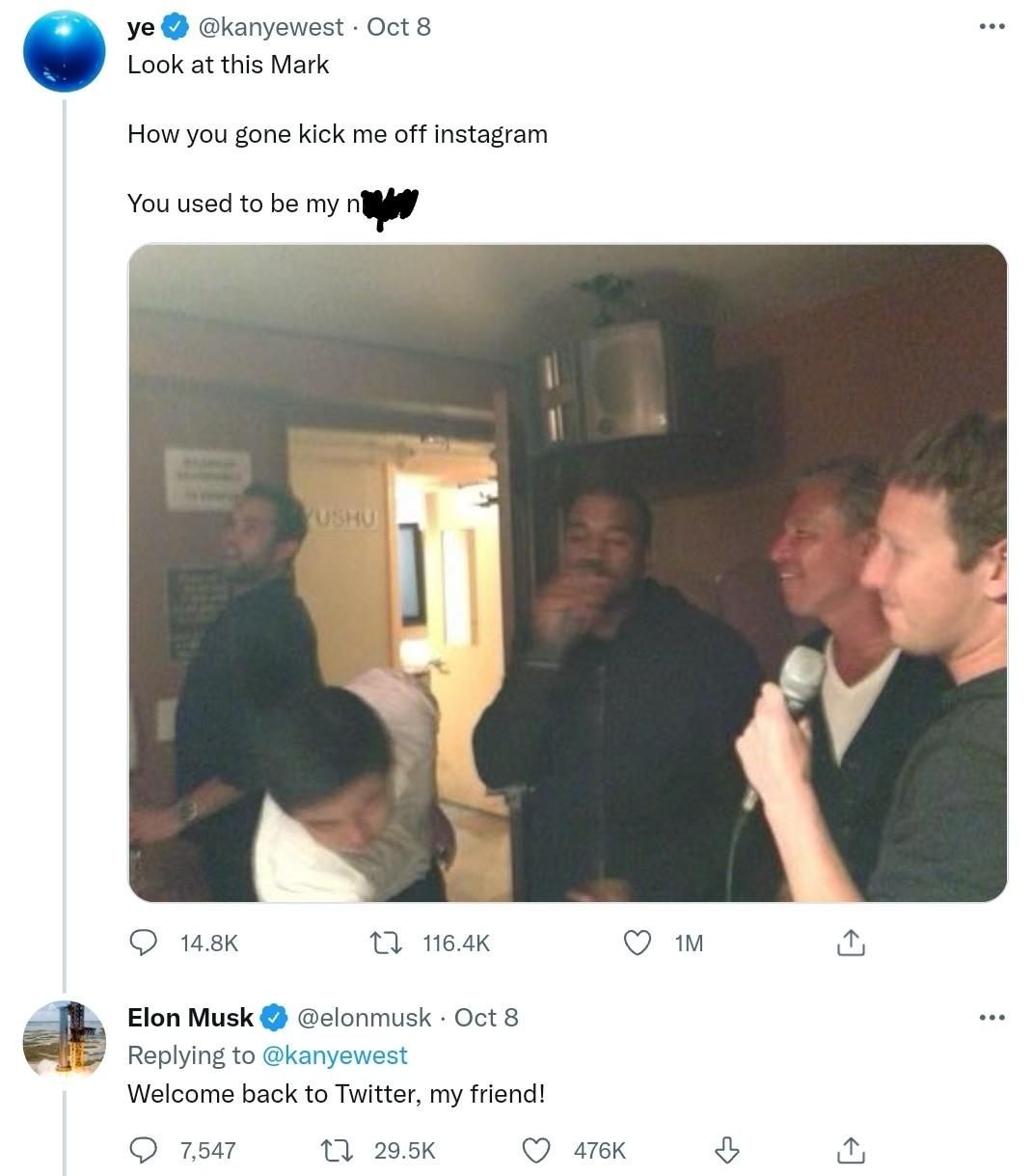 @kanyewest/Twitter
Musk followed up with a comment saying he "expressed [his] concerns" about Ye's tweet.
Musk added he thinks Ye "took [it] to heart."
Musk's tweet and "talk" with Ye comes as the rapper faces considerable criticism for his antisemitism, misogynoir, Anti-Blackness and backlash for joining right-wing mouthpiece Candace Owens in wearing "White Lives Matter" T-shirts during his YZY Season 9 show during Paris Fashion Week.
The shirts are part of Ye's fashion line and several models of color were required to wear them during the show.
But Musk's tweet was not particularly well received given his previous complaints about Twitter's moderation rules and his argument the social media company needs to go private if it wants to become a platform for free speech.
Many called him out in response.

Musk has come under heavy criticism in recent months after he announced he was abandoning his deal to purchase Twitter for $44 billion.

Musk accused Twitter of misrepresenting user data, saying the company failed to respond to multiple requests for information on fake or spam accounts. He added he was terminating his bid due to a "material breach of multiple provisions" of the agreement.
Twitter sued Musk in an effort to get a court to enforce the deal.
After much back-and-forth, Musk has agreed to buy the company for the initially agreed upon price.