Singer Demi Lovato, who is on the road to recovery after last year's overdose, is taking on one fat shaming game.
---
Lovato, who has struggled with eating disorders in the past, was scrolling through her Instagram when a disturbing ad for the Game of Sultans popped up. In the ad women are characterized and "pretty" or "obese" and game players can decide what the characters are allowed to eat.
We can certainly see why the ad fired Lovato up and she took to social media to let her feelings be known.
In an Instagram Story, she asks:
"Why is this fat shaming bullsh*t on my feed? So many things wrong with this ad."

And goes on to add:
"This is absolutely harmful to anyone who is easily influenced by societal pressures put on us by diet culture to constantly be losing weight in a world that teaches us to equate our value and worth with the way we look and especially anyone in recovery from an eating disorder especially when eating disorders are all about control."
She continued:
"So please Instagram, keep this bullsh*t off mine and others' feeds who could easily be affected by this disgusting advertisement. With how aware people are becoming of mental health and mental illnesses, I expect you guys to know better by allowing this advertisement to be allowed on your app. And shame on the game."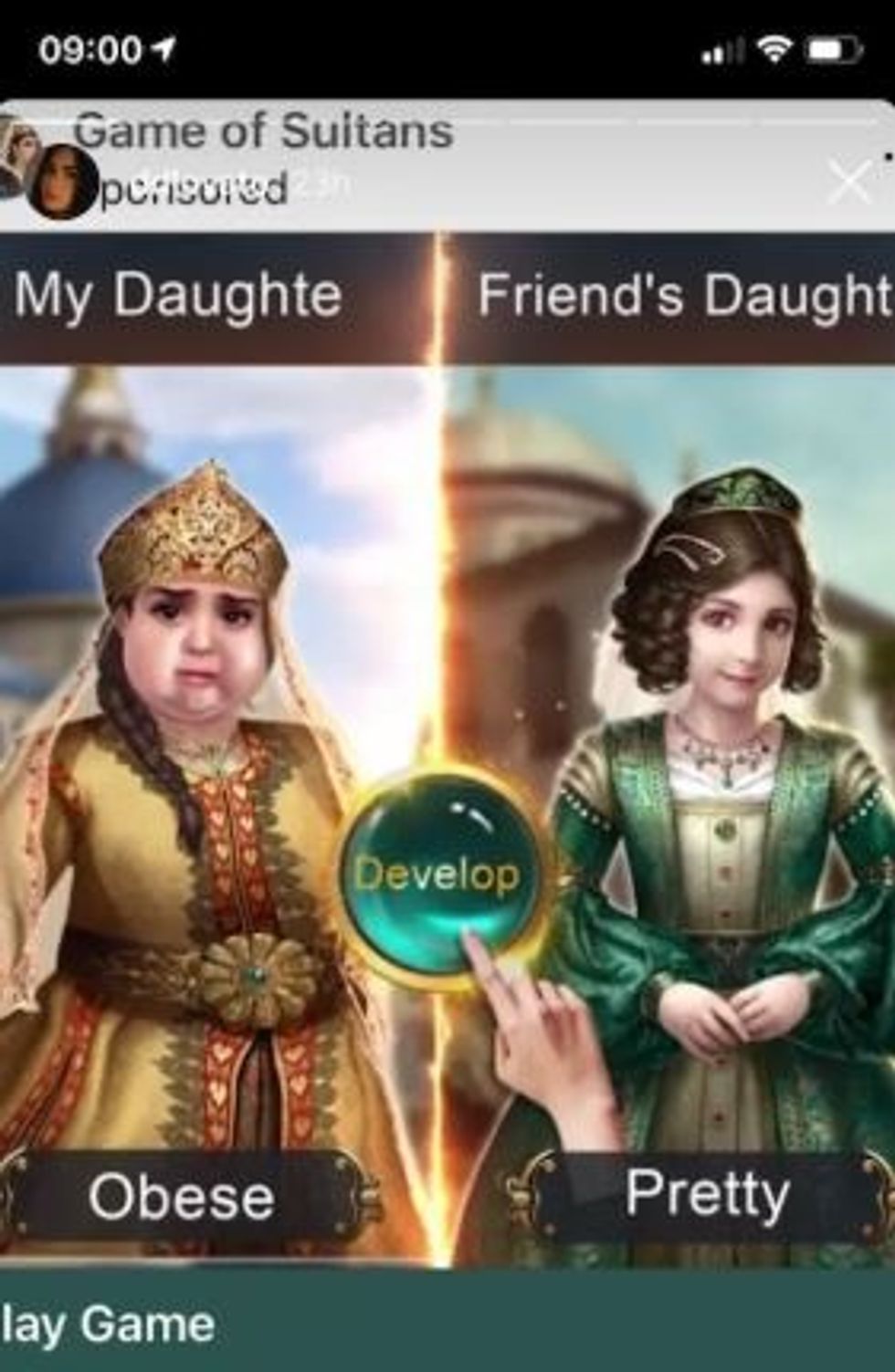 Demi Lovato Instagram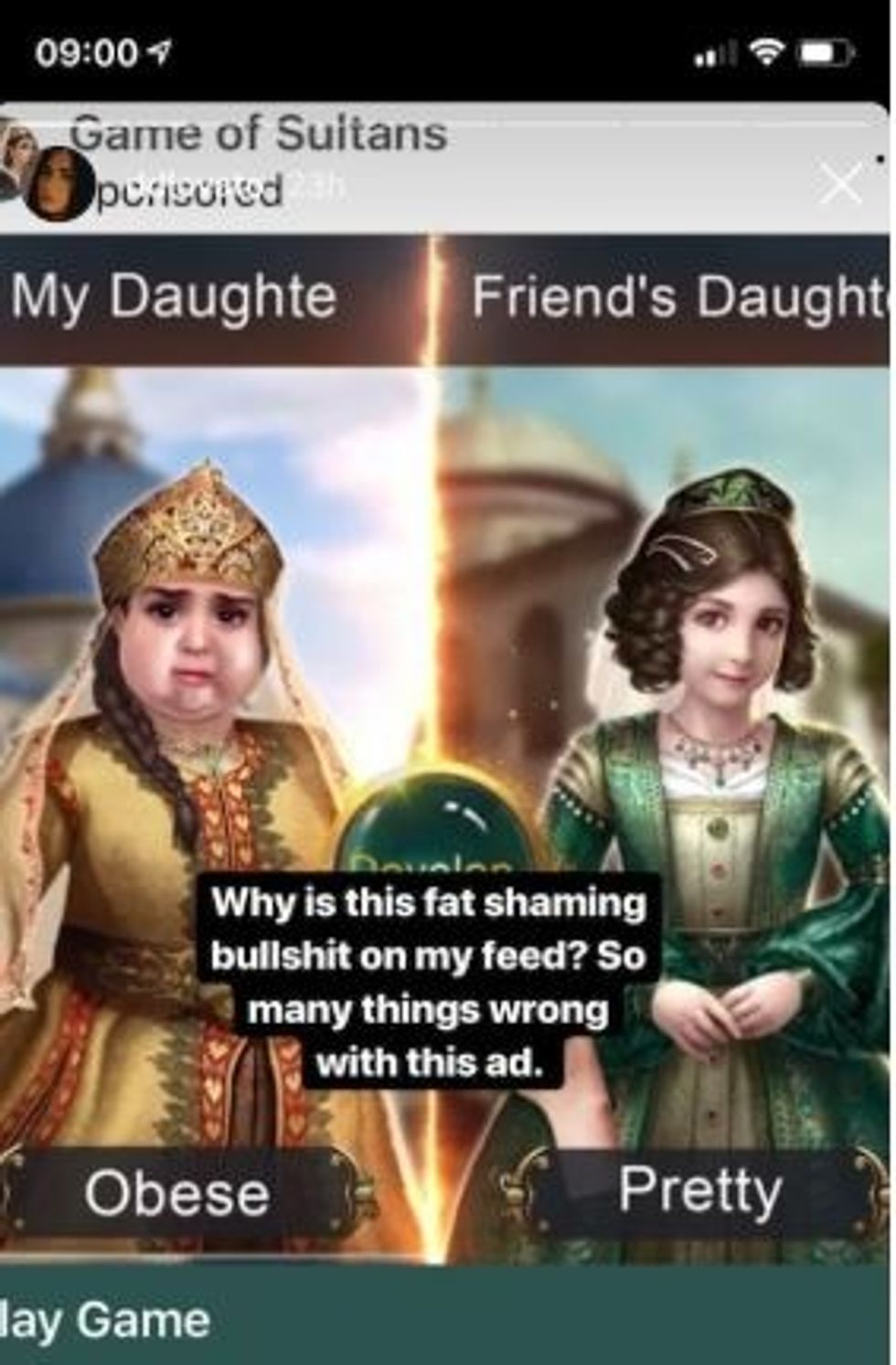 Demi Lovato Instagram
Demi Lovato Instagram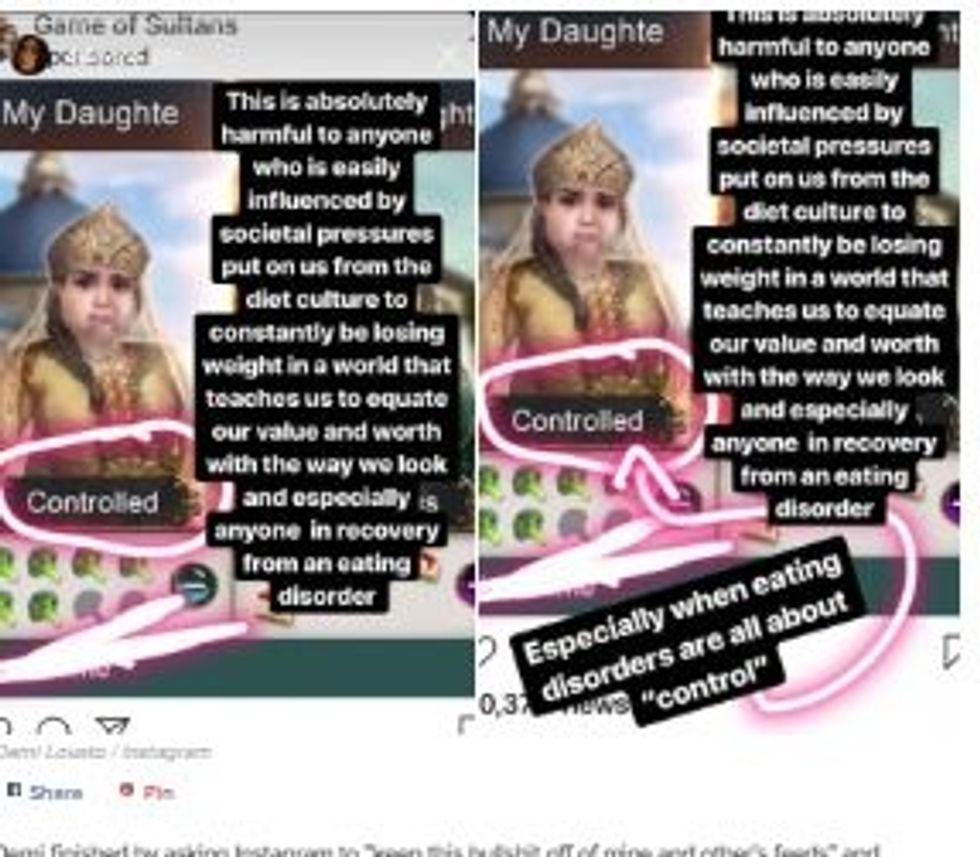 Demi Lovato Instagram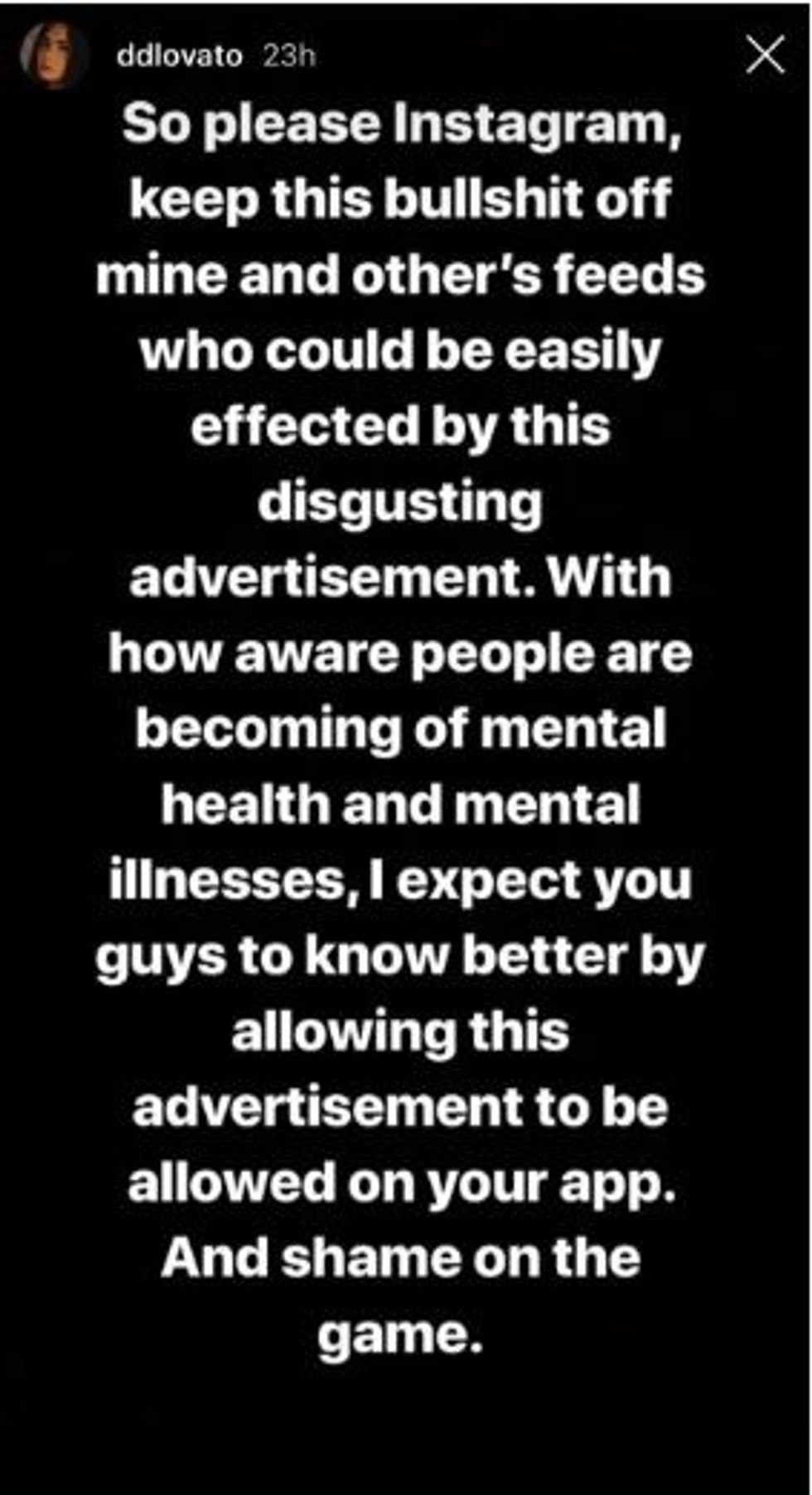 Demi Lovato Instagram
Her fans fully supported and appreciated her speaking out.
@ddlovato You ARE beautiful! Also, we (lovatics) don't follow you and come to your concerts becouse of the way you… https://t.co/0X8plyDboD

— Vincent (@Vincent) 1546713292.0
We are happy that the singer is doing well.