Anne Hathaway has added a pandemic-related spin to one of The Devil Wears Prada's best-loved scenes.
The actress, 37, starred in the hit 2006 film as the assistant to a powerful fashion magazine editor, played by Meryl Streep.
In a post to her 17.8 million Instagram followers, she referenced a scene in which her character arrives in the office wearing designer boots, wowing her unfriendly co-workers and prompting one to ask: "Are you wearing the Chanel boots?"
The Oscar winner shared a photo of herself wearing a face mask with the caption:
"Are you wearing the C-"
A second message said:
"The CDC recommended face covering because we're still in the middle of a global Covid-19 pandemic? Yeah, I am."
Fans replied, describing the post as "iconic" and commenting "exactly queen."
The fan who had originally created the meme was equally shocked that Hathaway herself had shared his creation.
Viral stardom is a truly a special thing.
Now, everyone listen to Anne and wear your masks!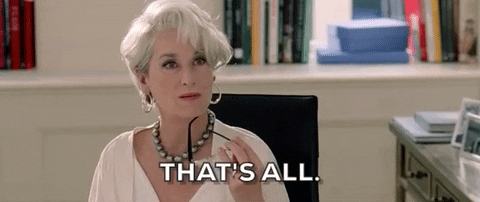 Giphy