Instagram has a reputation as the go-to destination for users who don't always have time to read long-winded updates.
Sometimes, a picture alone can suffice.

Singer/songwriter Alicia Keys used the platform to her advantage to debut a whole new look on Instagram without a caption or a single hashtag, and fans may have a hard time recognizing her at first glance.
---
The "You Don't Know My Name" singer recently traded in her signature long braids for a brand new angled bob.
Introducing the Alicia Keys of 2018. She's still stunning as ever, but this time, her layered hair ––which is short in the back and appears long and windblown in the front, is rocking everyone's world.

Wow, @AliciaKeys looks completely different! https://t.co/3zlIFH16wF

— Allure (@Allure) 1532124302.0
I love @aliciakeys New Doo..... side-swept bob that's brushed to one side #ThePorscheFoxxMorningShow @mix877atl… https://t.co/Egixt1skpM

— PorscheFoxx (@PorscheFoxx) 1532527695.0
And though it may have taken some time to recognize her, the glowing reviews came in immediately; many commenters used the words "gorgeous" and "beautiful" to describe her.

One user even acknowledged Keys's lack of makeup for this photo shoot, saying, "Lovely and I've loved Ms. Keys music since I first heard her. She is so pretty but she's brave to go makeup free even though she is gorgeous."
In Style says the angled bob is a look from the past couple of decades that is becoming popular again, so it seems appropriate that Keys has graduated from the long braids that have become synonymous with her personal style and is now being praised for her fabulous makeover.
The angled bob was one of the most popular haircuts in the '90s and early '00s, and based on the amount of celebrities debuting it over the past few months, it seems to be making a comeback.

Instagram
The look suits the 35-year-old well.

Instagram
Hair or no hair, she's got her looks covered.


Instagram
Her haircut inspired many love letters.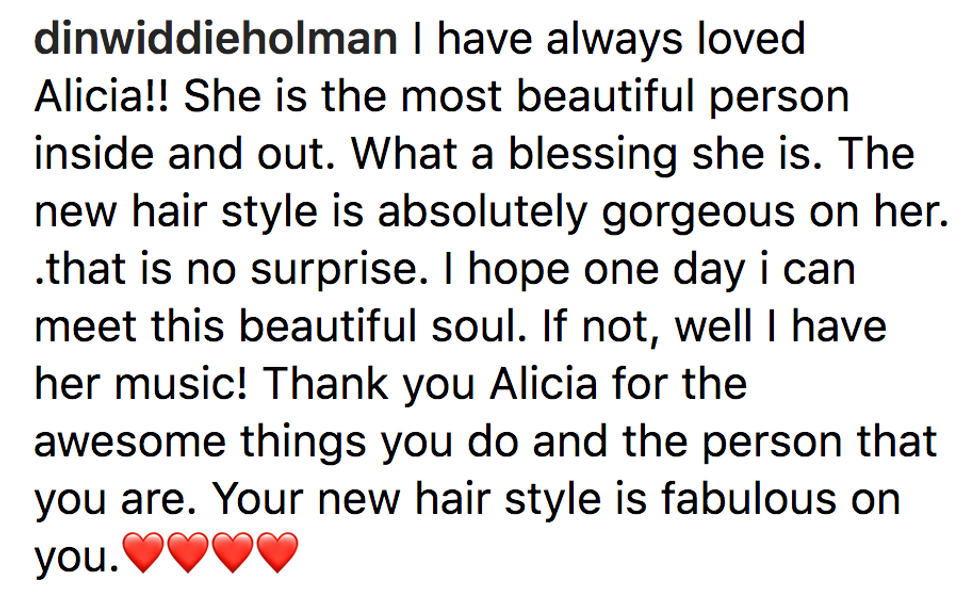 Instagram
She never lets us down.

Instagram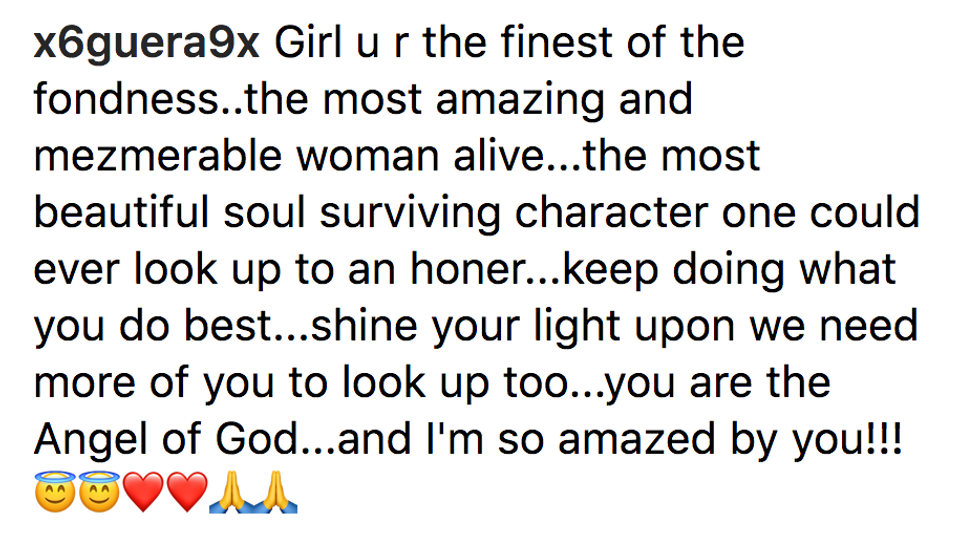 Instagram
Alicia Keys is the latest celebrity to get this trending short haircut.

Instagram

Instagram

Instagram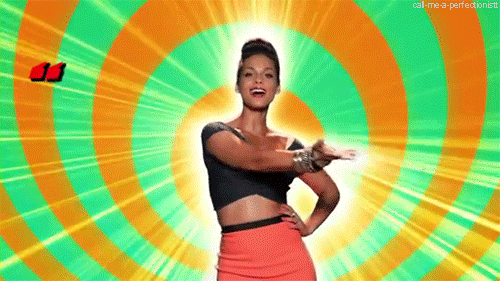 H/T - InStyle, Instagram, MarieClaire