We aren't really sure what they were going for here, but....it didn't work.
---
Morley College in London decided to celebrate International Woman's Day by featuring "a piano recital of women's composers."
See if you can figure out what the problem is:
Morley... where are the women? WHERE?!
The irony is not lost on us.
At least he's PLAYING music by female composers, though that's little comfort:
Morley tried to cover its own behind by releasing a statement about the poster.
We are aware that an issue has been raised with a poster advertising our upcoming piano concert of work by women composers for International Women's Day. This is an older, unapproved version of the poster for this event, which was brought to our attention several weeks ago. In response to this initial complaint, all copies of the original poster were promptly removed and replaced by a poster that showcases the talented women composers the event seeks to highlight.
This was the new poster: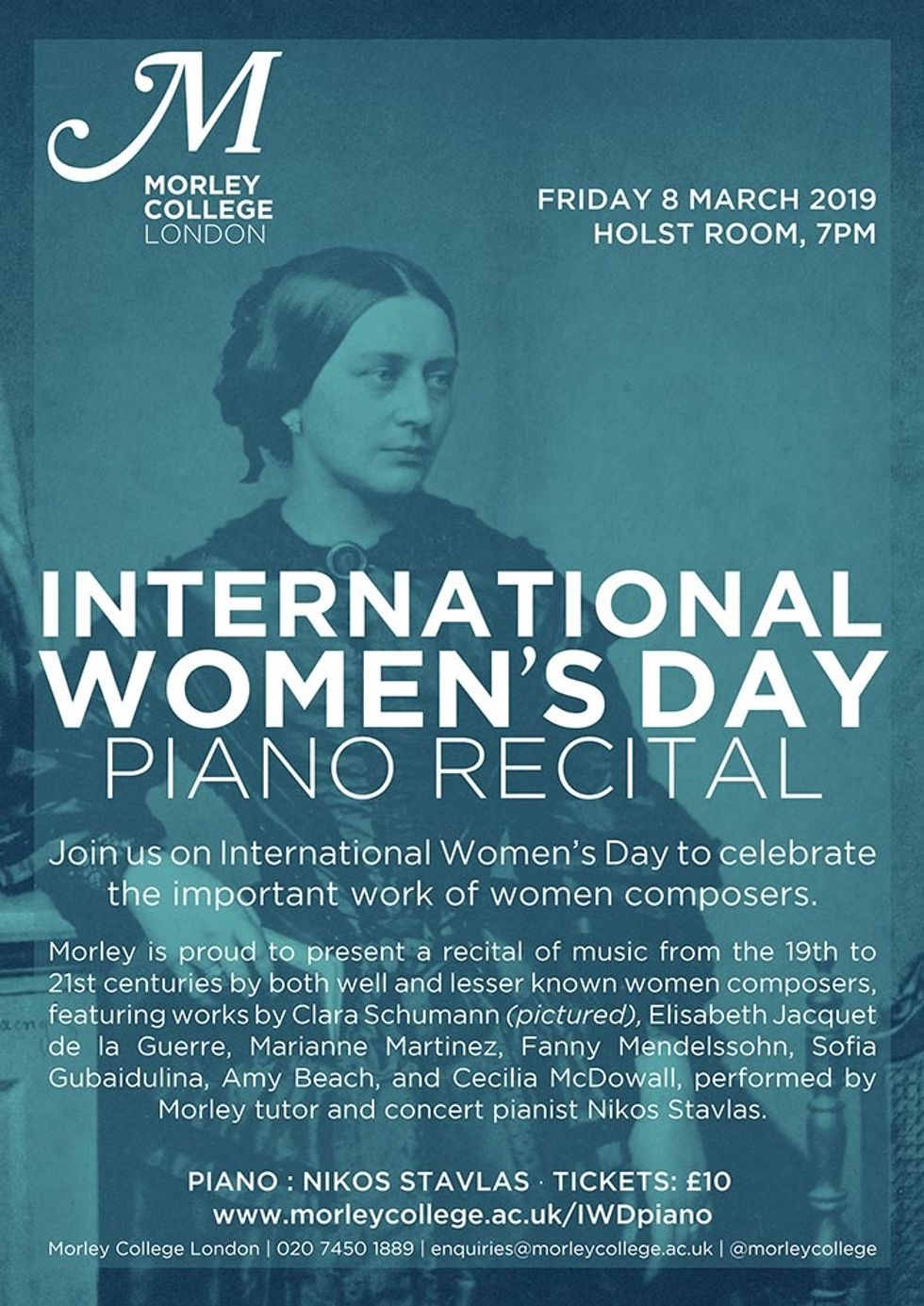 Morley College
But people are still seriously annoyed with their initial misstep.
Morley continued:
Morley has a long history of supporting the work of women, going back to when we were founded as a philanthropic institution by Emma Cons, and Equality and Diversity are guiding principles in our day-to-day operation. We employ more female teaching staff than male, and a greater proportion of our students are female than male. In 2015 we launched the Women Conductors Course in conjunction with the Royal Philharmonic Society, with the explicit aim of bringing more women into a facet of music performance that has long been very male-dominated. We are also holding a Penny Lecture for International Women's Day about the work of Virginia Woolf.
Morley recognises that the design of the original poster was an error of judgement, and we apologise for the offence that it has caused. We will take great care to avoid making a similar mistake in future.
Yikes indeed.