There's nothing more frustrating than being unable to find your keys as you're on your way out the door.
One couple was so frustrated by it they took matters into their own hands.
Literally.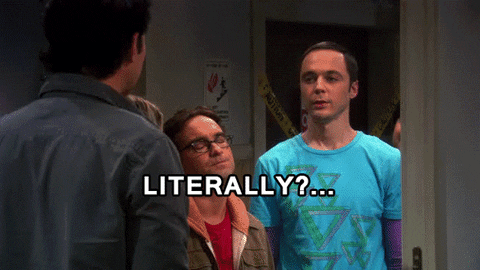 Giphy
Yes, we used that word correctly.
A young couple literally had RFID keys implanted in their hands.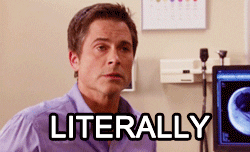 Giphy
The wife chronicled the procedure in a video posted to her TikTok account, where she goes by the incredibly suitable user name "Chip Girl".

The video, published in June of 2020, has now received over nine million views.
It left viewers simply stunned.
@chipgirlhere

My hand is a key 🔑 #tech #technology #techhouse #utah
The video began with Chip Girl and her husband in the waiting room, where she expressed her nervousness.
She revealed in the caption it was her husband's idea to have the chips implanted.
"My techie husband convinced me to get a chip in my hand."
Whether that caption was a gesture of love, or Chip Girl throwing her husband under the bus is unclear.
Especially after the second shot of the 23 second video captured Chip Girl declaring "It freakin' hurt" leaving viewers to wonder if she regretted her decision.
By the end of the video though, Chip Girl seemed completely happy with her decision, after unlocking the door to her house simply with a wave of her hand.
The initial video was met with endless curiosity, and befuddlement, resulting in Chip Girl posting several follow up videos on her TikTok page.
Among the many follow up videos is a somewhat unsettling unboxing video where she explained the process of the implantation, showing all the necessary tools for the procedure.
@chipgirlhere

Answer to @stephaniemanjarre6 #repost #techtok #myhandisakey
Chip Girl began the video showing viewers the exterior of the xEm installation kit used for the procedure, a product of DangerousThings.
Among the items found in the box were a key-chain, band aids, sterile gloves, alcohol swabs and a sizable needle , intimidating enough even for people without needle phobias.
As the video seemed to suggest, inserting the chip was something of a "do-it-yourself" procedure.
Chip Girl made it abundantly clear in the comments section her implantation was done by a professional.

@chipgirlhere/TikTok
Chip Girl then demonstrated the needle's usage, pushing the chip completely out from the needle.
Even after having gone through the procedure already, Chip Girl remained taken aback by the size of the chip, declaring "That's so crazy!"
The video ended with Chip Girl declaring she will "never do it again", a somewhat surprising non-endorsement considering her TikTok page is all but entirely devoted to her futuristic insertion.
Among the other videos filling Chip Girl's page are further unlocking demonstrations of cabinets and various doors inside the house, unlocking her and her husband's tiffin tour bus, even testing the chip through three different gloves of increasing thickness, with the chip working each time.
Chip Girl even put her hand to use in videos taken at Walt Disney World—Disney also uses RFID technology—though Disney still uses old-fashioned magnetic cards, not implanted chips.
Yet.
Chip Girl also used the Disney World video to clap back at all the people who called her and her husband "goofy" for getting chips implanted in their hands, with her husband donning a Goofy hat.
Indeed, while comments for the initial video have been disabled, reaction to the "how it's done" follow up video ranged from fascinated confusion to outright horror.

@chipgirlhere/TikTok

@chipgirlhere/TikTok

@chipgirlhere/TikTok

@chipgirlhere/TikTok

@chipgirlhere/TikTok
Many others couldn't help but have a bit of fun at the idea, with a few reminders of the bogus conspiracies Covid-19 vaccines came with chips.

@chipgirlhere/TikTok

@chipgirlhere/TikTok

@chipgirlhere/TikTok
@chipgirlhere/TikTok

@chipgirlhere/TikTok
One can assume Chip Girl is having the last laugh, content in knowing she will never be locked out of the house ever again.
One just hopes she doesn't live in a neighborhood prone to blackouts.