Looking at the latest headlines it would appear everyone is shining within the Royal Family. After seeing the photos we have to agree.
---
Vanity Fair proclaims, "Prince George Shines in New Royal Family Portraits Released for Charles's 70th Birthday" and The Daily Caller is shouty capping, "MEGHAN MARKLE, KATE MIDDLETON SHINE IN ROYAL FAMILY PORTRAITS IN HONOR OF PRINCE CHARLES' 70TH BIRTHDAY," so we just had to see for ourselves.
Turns out, they are both right. We would even go so far to say the entire Royal Family shines in the latest portraits honoring Prince Charles on his 70th birthday. There were two versions released this week, a formal portrait and a candid shot with the royals looking a lot like any other family.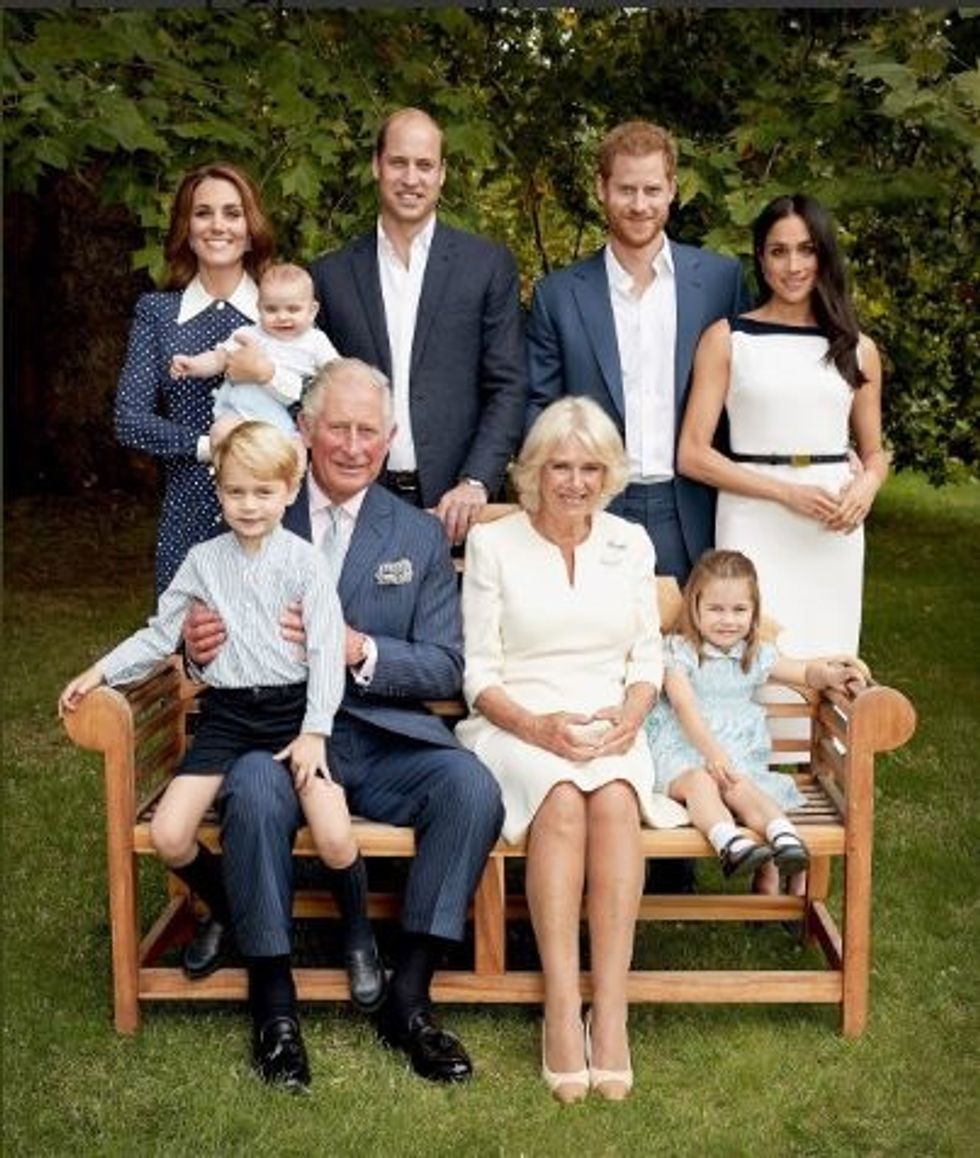 Clarence House
And then to lighten things up a bit.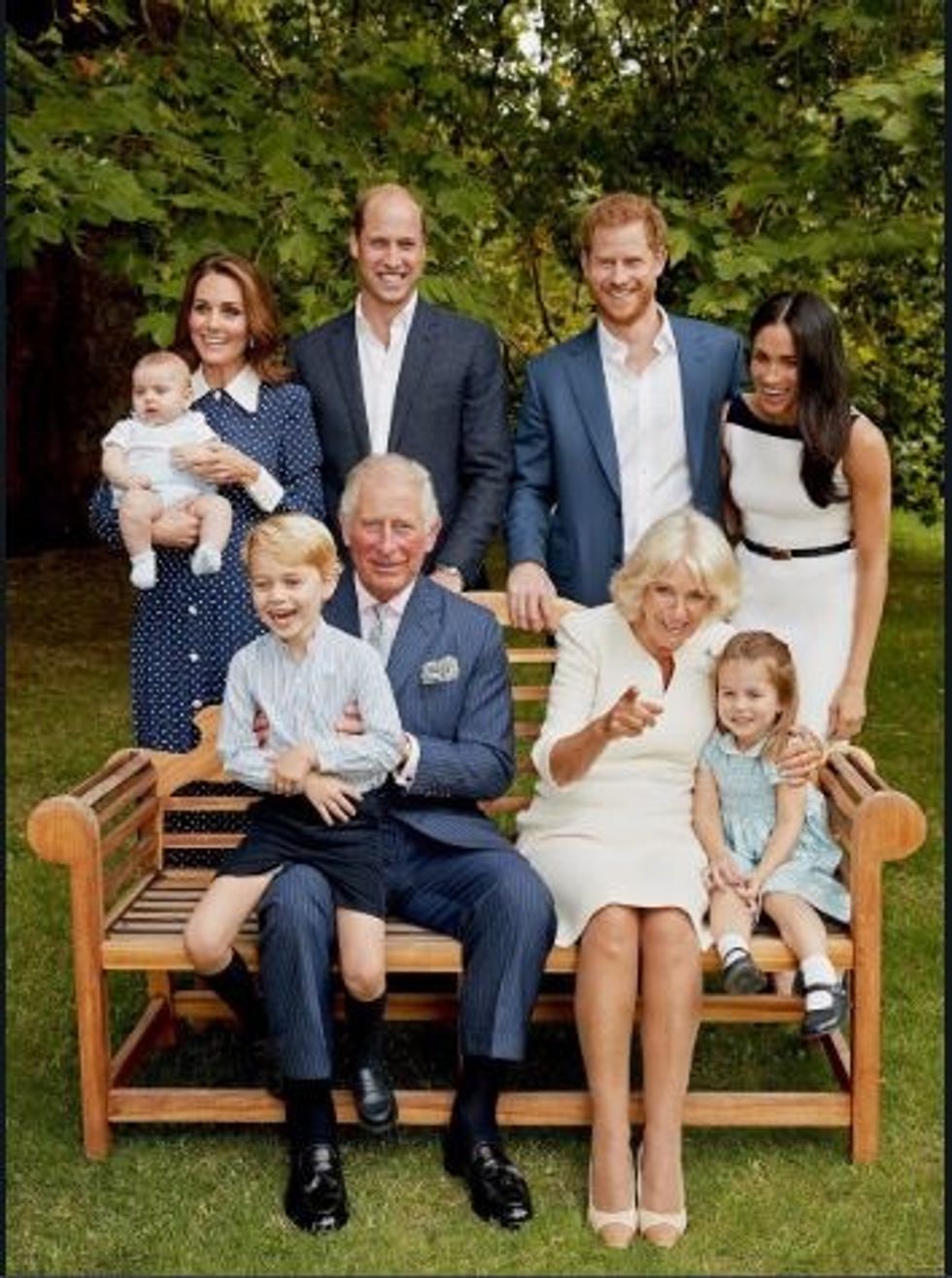 Clarence House
It seems everyone has their favorite royal.
And many birthday wishes to Prince Charles!
Now that's one shiny happy family! Happy Birthday, Prince Charles.

H/T: Vanity Fair, The Daily Caller