Anybody who identifies as female knows how liberating it can be to free the nipple.
Even though we know the commotion one little nip slip can cause, we also know our bodies are our bodies. These were exactly the sentiments of the Don't Worry Darling actor who, despite facing backlash for her previous wardrobe choices, decided she had a message she wanted to share—or should I say sheer.
Florence Pugh was photographed in a sheer gold sequined Valentino two-piece at the brand's Paris Fashion Week dinner. Pugh has now wowed the world in a translucent Valentino piece not once, but twice.
It's feeling like we all need a sheer Valentino look at this point, we can't possibly let Pugh have them all.
Pugh's stylist Rebecca Corbin Murray shared the outfit in photos and video on her Instagram.

Even after all of the criticism Pugh received for wearing a sheer pink Valentino gown in July, Pugh wore yet another one styled by Corbin Murray.
The "Darling" actor wasn't at all worried knowing she had gotten the approval of her beloved grandmother who called the previous dress "beautiful." To all the critics in July, Pugh responded with two very necessary and well-deserved words, "Grow up".
The actor added in an Instagram post:
"I'm very grateful that I grew up in a household with very strong, powerful, curvy women. We were raised to find power in the creases of our body."
"To be loud about being comfortable. It has always been my mission in this industry to say 'f*ck it and f*ck that' whenever anyone expects my body to morph into an opinion of what's hot or sexually attractive."
"I wore that dress because I know."
Pugh also shared the outfit on Instagram but with a touch of humor.
Pugh joked in her caption:
"Trust the button."
Earlier, Pugh attended the Valentino Womenswear Spring/Summer 2023 in another of the brand's ensembles.
The public applauded Pugh's style and poise in her golden dinner look.


@florencepugh/Instagram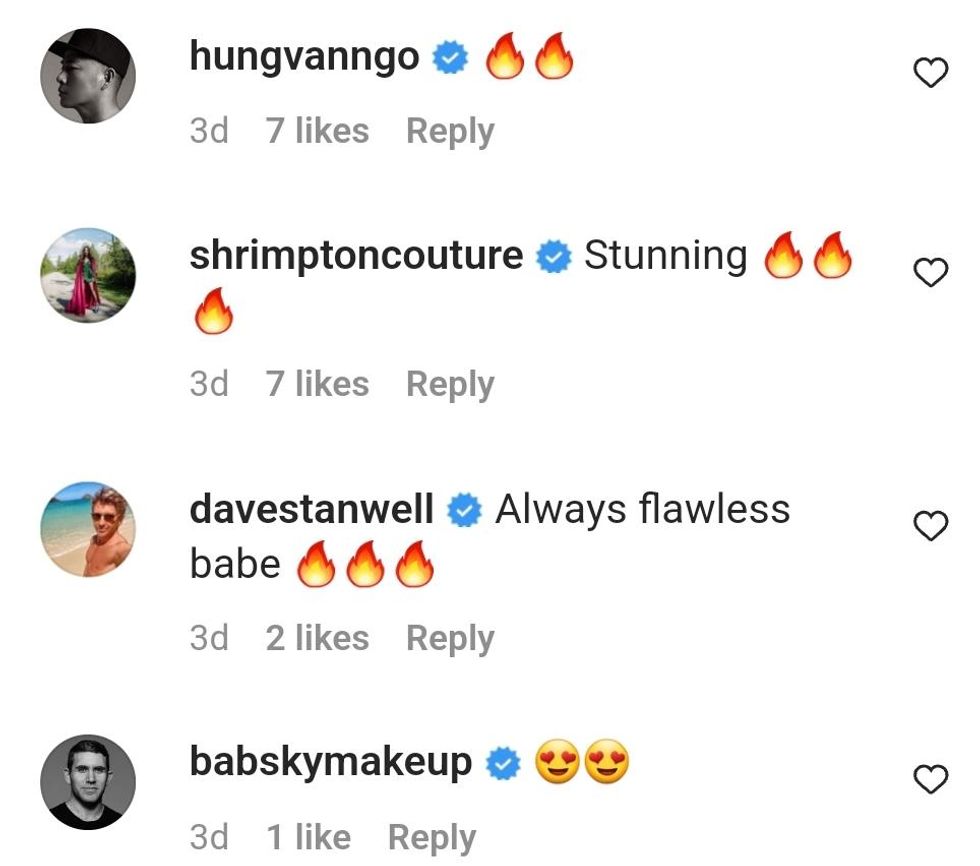 @florencepugh/Instagram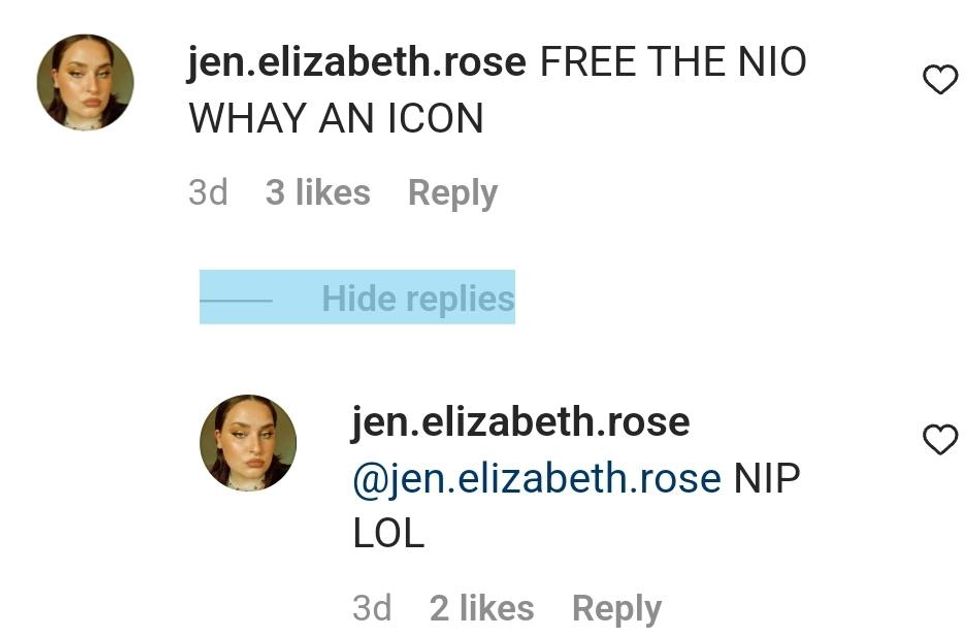 @florencepugh/Instagram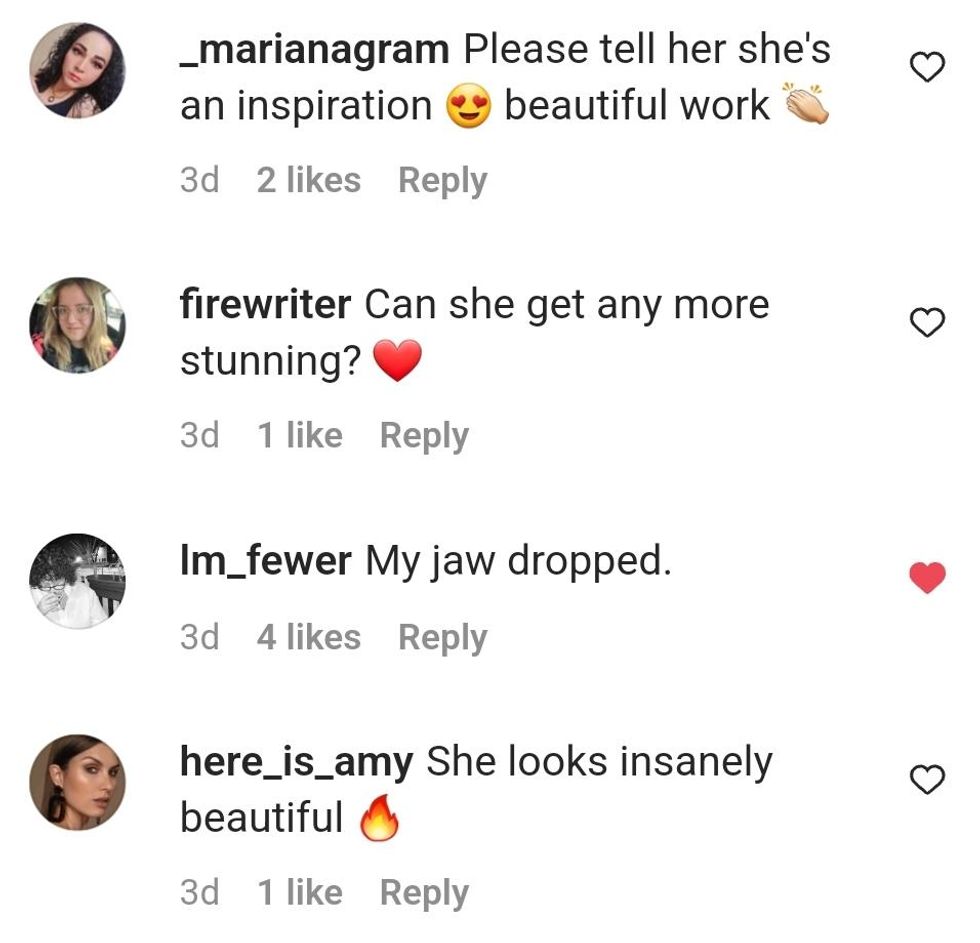 @florencepugh/Instagram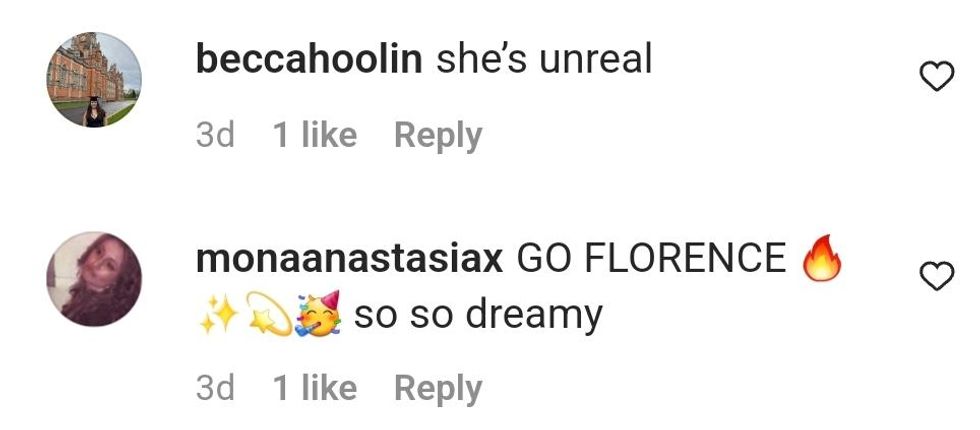 @florencepugh/Instagram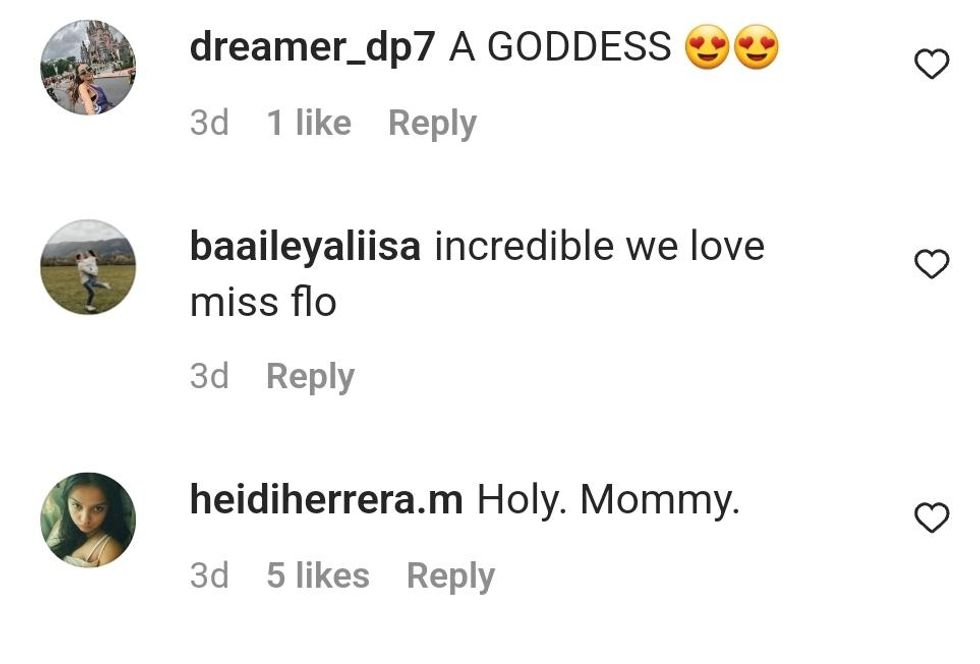 @florencepugh/Instagram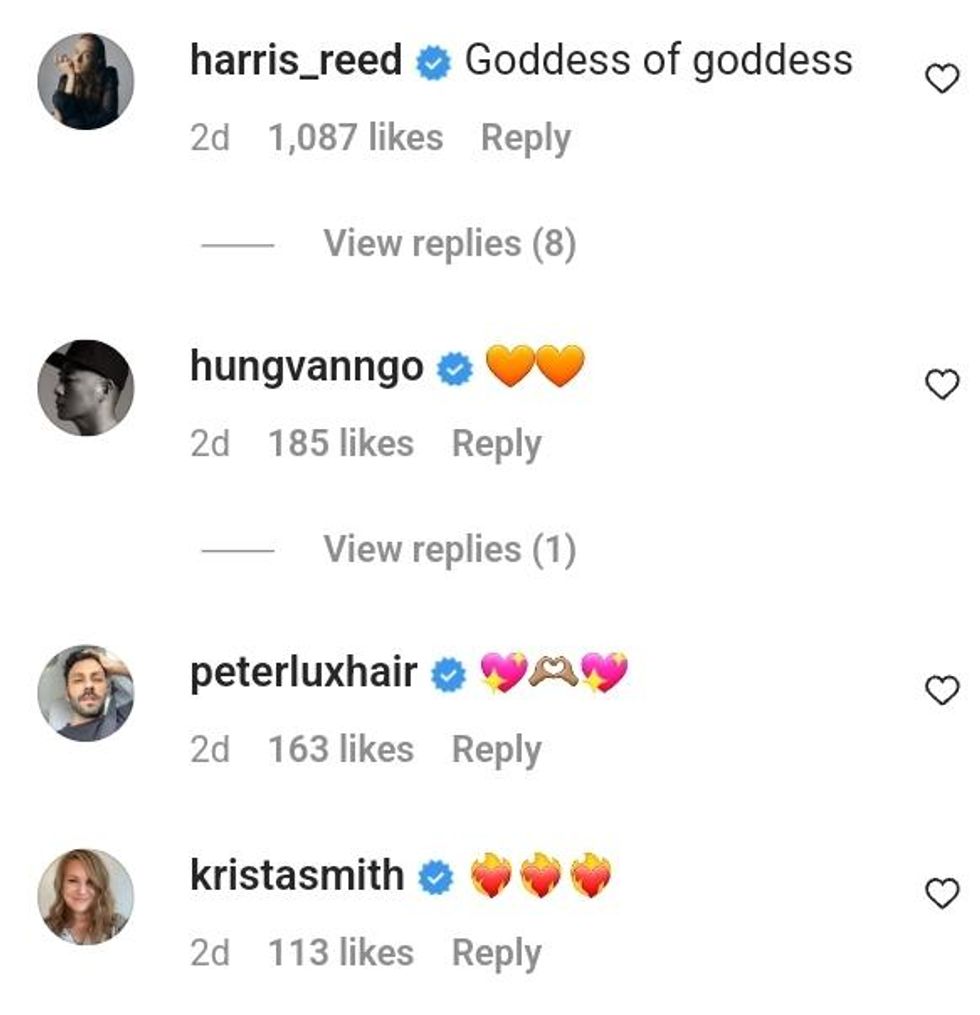 @florencepugh/Instagram
@florencepugh/Instagram
Pugh's confidence and assuredness rose far above the noise of all the naysayers and struck chords with fans across the world, who supported Pugh and her bravely stunning ensemble...... both times.

Don't we love a fearless queen.