Little Women star Florence Pugh, 24, recently celebrated her boyfriend, Zach Braff's 45th birthday with a wholesome Instagram photo of Braff snuggling a puppy.

When the troll armies disregarded the puppy and blasted the couple for their 21-year age difference, Pugh was having absolutely none of it.
---
Florence Pugh and Zach Braff spent at least part of the Scrubs and Garden State star's special day lazing around the house, as many couples do on a birthday.
They even captured the tender moments on Instagram—another birthday must these days.
That would be the last relaxing moment of Pugh's shared day with Braff on his 45th. The flood gates had been opened and the trolls were closing in.

Abusive comments about Pugh and Braff's 21-year age difference dominated the comment thread of that post.
They have been deleted but their existence is proved by an impassioned, anti-troll rant posted by Pugh in response. In the selfie video, she describes that "70% of the comments" were people "hurling abuse and being horrid."
After wishing good health to everyone watching, a typical opening in the time of the virus, Pugh shares that she "wrestled" for a couple of days before posting her response "for her own peace of mind."

She describes how unrelenting the comments were, a new discomfort she hadn't faced until that time.
"It is the first time in my entire Instagram life that I have had to turn off the comments on my page."
"I have never been an Instagram page that encourages that. I have never been an Instagram page that likes that toxic vibe."
And she clearly hasn't the patience or heart to allow it again.
Pugh states very simply that the trolls can buzz off, their opinions have zero bearing on her decisions.
"I will not allow that behavior on my page. It makes me upset, it makes me sad that during this time when we really need to be loving one another."
"I'm 24 years old. I became an adult when I was 18 years old. I do not need you to tell me who I should or should not love."
"It is not your place and really it has nothing to do with you. So if those rules are something that you do not like then please un-follow me."
Pugh closes with a concise illustration of how unsustainable it feels to be on the wrong end of a troll onslaught.
"I don't want to have to be protecting my comments every time I post a picture of him."
"I don't know when cyber bulling became trendy. I don't know when it became a points system. I don't know why it's a cool thing."
Of course, it is not possible to eradicate the trolls that continue to follow her.
After all, a troll hears a speech like this as proof of progress, solidifying their conviction to continue stirring the pot.
Nonetheless, Pugh has plenty of people in her corner, as proved by many comments to her response video.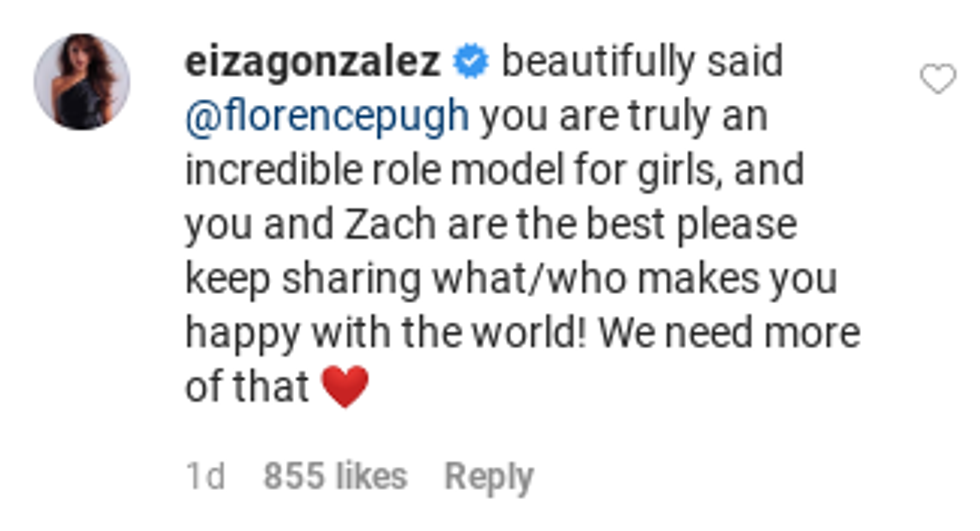 @eizagonzalez/Instagram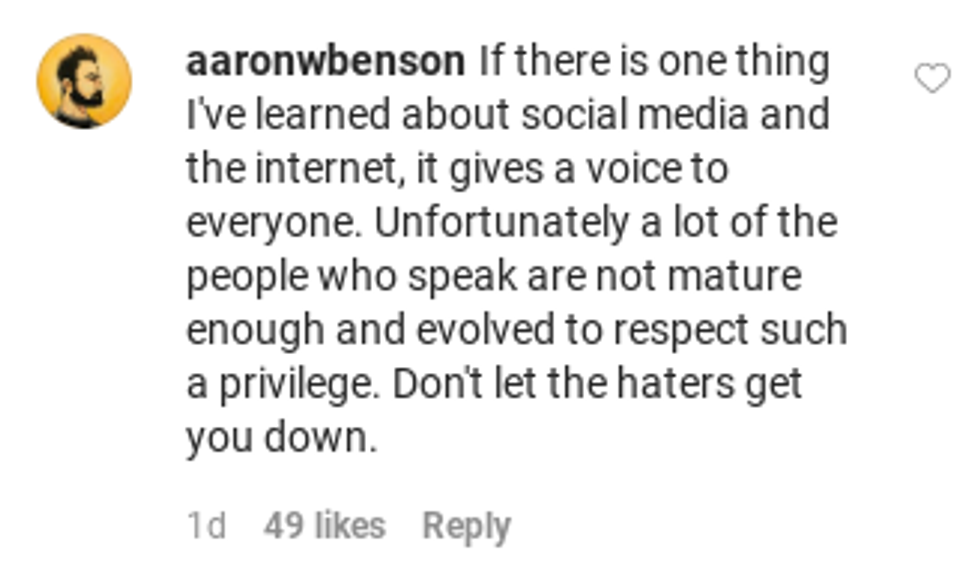 @aaronwbenson/Instagram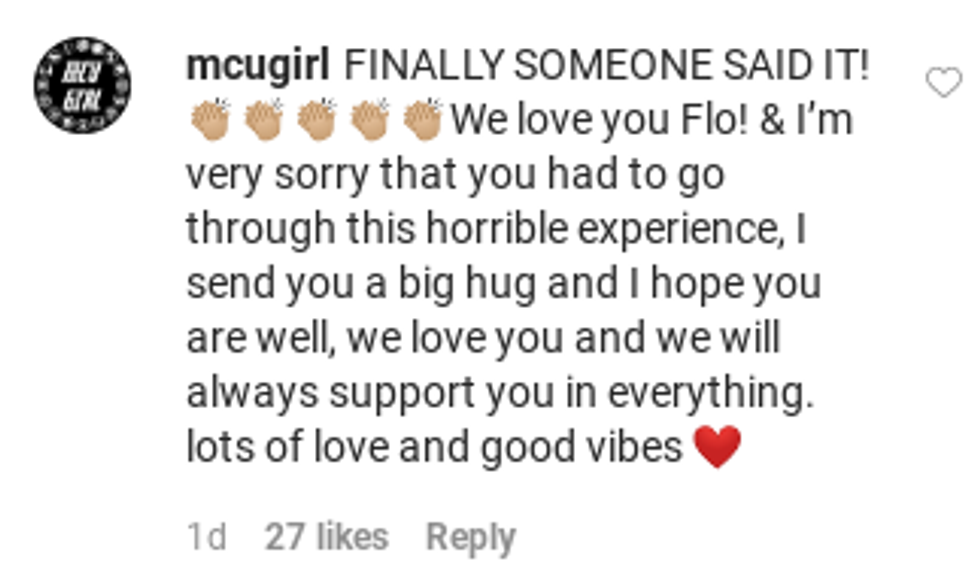 @mcugirl/Instagram

@seaprune/Instagram
Some support was a little more blunt in its delivery.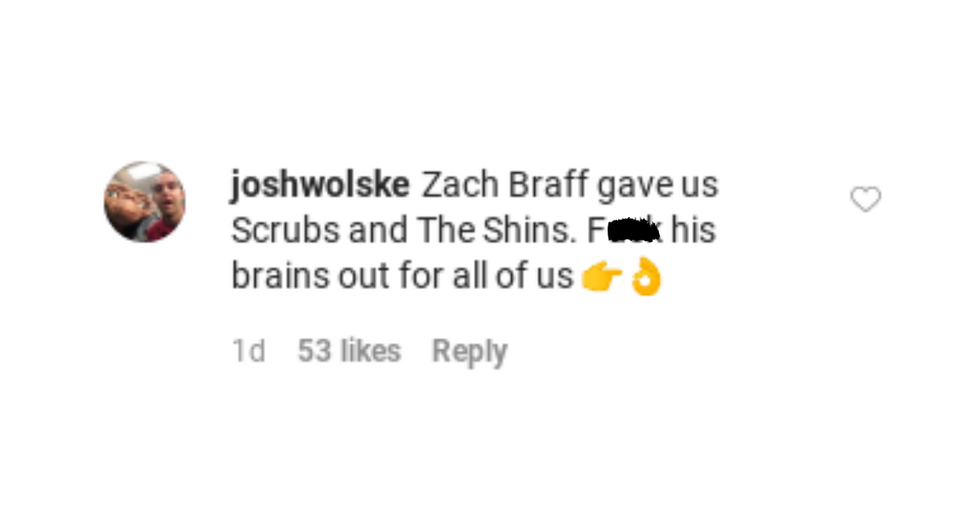 @joshwolske/Instagram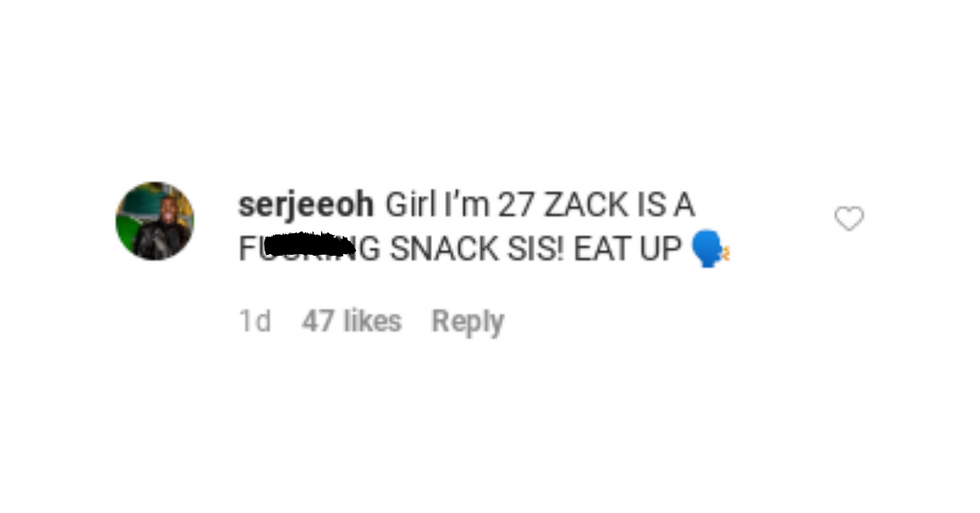 @serjeeoh/Instagram
However things go for Florence from here, now that she's been exposed to internet troll behavior, she will at least face no surprise the next time it rears its ugly head.

Little Women is available here.