Michael Che, known for co-anchoring "Weekend Update" on Saturday Night Live, has been promoted to co-head writer, making Che the first black co-head writer in SNL's 43 year history.
---
Che's "Update" partner in crime since 2014, Colin Jost, will also be joining him with co-head writing duties, marking Jost's return to the position he held for seasons 38, 39, and 40. Che and Jost will join current head writers Bryan Tucker and Kent Sublette at the helm of the show's writing team.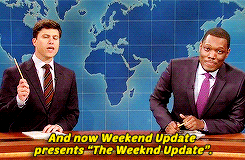 @Variety Yay! Che & Jost are brilliant. I ❤️their Weekend Update

— Girlballzy (@Girlballzy) 1513125852.0
NBC announced the promotion on Tuesday during a season whose ratings are the show's second best in a decade.
Che, 34, joined SNL as a writer in 2013 by way of The Daily Show with Jon Stewart where he briefly served as a correspondent. During his short stint on The Daily Show, he earned praise from TV Guide for his work on "Race/Off: Live From Somewhere," in which Che responded to the Ferguson protests by reporting from different locations where black men wouldn't be harassed by the police, eventually landing him in space.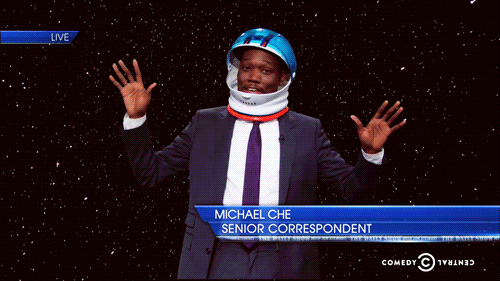 For SNL's 40th anniversary, Che replaced Cecily Strong in Weekend Update, and he became part of the main SNL cast two seasons later when Jay Pharoah left the show.
Viewers are looking forward to seeing what the new writing team will come up with in future sketches.
@shadowandact Congratulations Michael Che & SNL. Looking forward to enjoying your work.

— Kathleen Weidmann (@Kathleen Weidmann) 1513176402.0
@Salon Congratulations!!!

— God's IMAGINARY #LoveUnconditionally (@God's IMAGINARY #LoveUnconditionally) 1513204784.0
The New York native, who was named after Che Guevara by his father who was a history buff, began his career as a stand-up comedian in 2009, making appearances in shows like Late Show with David Letterman.
According to Wikipedia, Che was named New York's Funniest Stand-Up Competition and ranked among Rolling Stone's 50 Funniest People. He was also recognized as BuzzFeed's 50 Hottest Men in Comedy, and Variety's Top 10 Comics to Watch.
One of his career highlights marked his arrival as a comic headliner in 2014 when his first comedy special aired on Comedy Central's The Half Hour.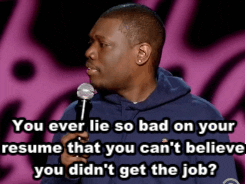 Che can now add the new SNL position to his already impressive resume and will additionally be making history as the first person of color to be a co-head writer.
While people lauded NBC's announcement, some wondered why it took 43 seasons for a black writer to join the head writing team.
@shadowandact ❤️ the promotion. Hate the fact that he's the first. What took so long @snl?

— brucek (@brucek) 1513179163.0
@shadowandact Wait, Eddy Murphy never did that!?! What the hell is wrongnwith you SNL!?! Now that I'm thinking abou… https://t.co/Y89T7noMhr

— Trestan Skywalkr (@Trestan Skywalkr) 1513185577.0
@shadowandact That's crazy when ppl like Eddie Murphy, Chris Rock and many more talented bros have worked for these ppl.

— Ed Guzman🇩🇴🇵🇷 (@Ed Guzman🇩🇴🇵🇷) 1513178072.0
@shadowandact Long overdue

— Tony Dale (@Tony Dale) 1513179396.0
Do ya thang #MichaelChe @nbcsnl congrats. You make our Saturday nights extra special. We need more stories on Gretc… https://t.co/Tj8Qbr5FYS

— VAL S. NIEVES (@VAL S. NIEVES) 1513210598.0
Please SHARE this with your friends and family.
H/T - Etonline, Twitter, HuffingtonPost, Wikipedia