Not only are elephants one of the most intelligent and powerful creatures to roam the planet, they're also very gentle and in need of love, just like humans.
---
A pachyderm's need for affection was especially evident when a female elephant in a Thailand park got the attention of the animal park's founder and tour guide, Lek Chailert, so she could sing a lullaby to a baby elephant.
Watch the video here:
It was just another ordinary day at Thailand's Elephant Nature Park, where the magnificent animals roam freely and interact with visitors.
Elephant Nature Park is an elephant rescue and rehabilitation center in Northern Thailand. They have been involved in dozens of rescues which have created a thriving elephant herd.
The park provides a natural environment for elephants, dogs, cats, buffaloes and many other animals too.
Park founder Lek Chailert, a major part of the film Love & Banana's: An Elephant Story, was in the middle of posing for a picture with park visitors, when she was suddenly interrupted and coaxed away from her group.
She wrote about the incident under the description of the video post on YouTube.
"While I was meeting with visitors, FaaMai suddenly intruded our talk with clear intent."

"She pushed me along out into the field, directing me somewhere and I wondered what it was that she really wanted."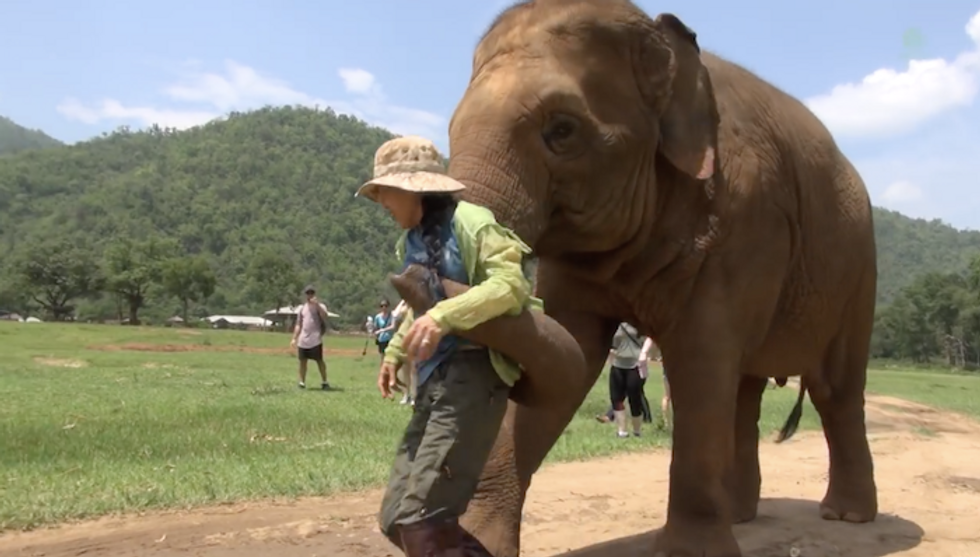 Lek Chailert being helped along down the path.(elephantnews/YouTube)
The female elephant, FaaMai, continued to nudge Chailert along a path with her trunk.

Suddenly, the animal's intent became clear when they approached a baby elephant, Thong Ae.
"Finally FaaMai took me to see the little Thong Ae, whom she wants to adopt as her own."
Chailert realized that FaaMai was trying to coax her into singing a lullaby to calm Thong Ae for a nap.
"In the end, it sees [sic] as if FaaMai wanted me to lullaby her little friend, as she is so fond when i sing a lullaby to her."
After being soothed by Chailert singing The Itsy Bitsy Spider, Thong Ae finally settled down and eventually fell asleep.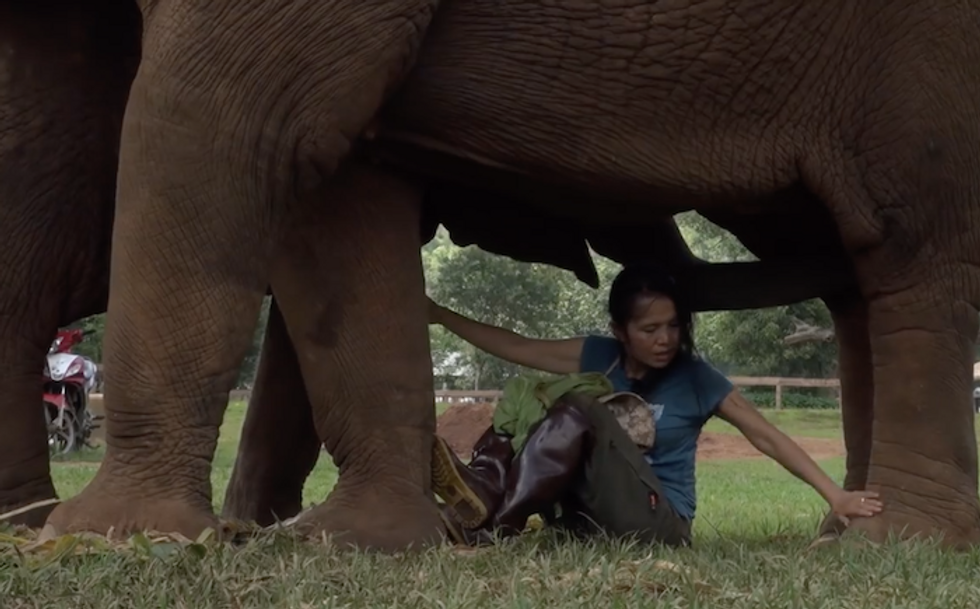 Mama knows best.(elephantnews/YouTube)
Chailert beamed with pride and wrote on the video,
"It is so beautiful to see my little girl who has such a heart of care. I am so proud of this girl!"

YouTube
Chailert was also praised for her work with these extraordinary creatures.

YouTube

YouTube

YouTube

YouTube
The lullaby love spread from YouTube to Twitter.
It's not surprising so many people were touched by the video. This scene always did give us all the feels.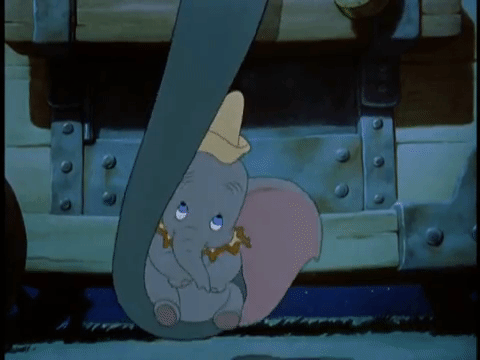 Dumbo's Mama sings him a lullaby.
Sweet dreams, little guys.
H/T - YouTube, theepochtimes