cats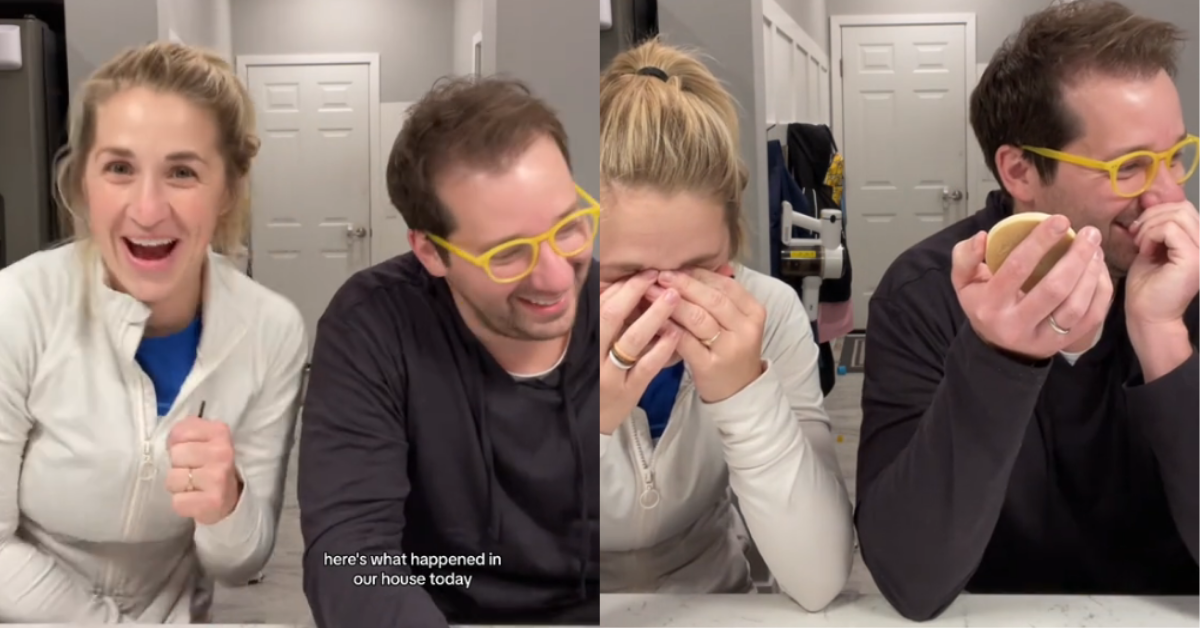 @momchats/TikTok
As much as families might try to have their stuff together, there are always some families that seem to attract hilarious situations into their homes.
This seems to be especially true of @momchats and @dadchats on TikTok, hosted by Suzanne, Dillon, and their three children. Between the two channels, the couple is constantly posting about embarrassing and hilarious moments they've experienced.
But they've officially hit a surplus of ridiculousness after having a funeral for their senior cat when they couldn't find her, only for her to crash the funeral mid-cry session.
From the very beginning of one of @momchats' latest videos, the couple cackled at what had just happened in their household.
At the start of the video, Suzanne pointed at the camera and warned:
"Never have a funeral for a pet unless you are certain that they have passed."
It all started one evening when Dillon realized that he hadn't seen their cat, Kitty, for several hours. Since she's 13 years old, it was reason enough to be concerned.
After searching for their cat until 3 am, the couple decided to get some sleep and resumed their search at 6 am.
When their children started asking questions about what they were doing and where their cat was, they explained that the family cat was very sick, at the vet, and not likely to come back home.
The kids did not take the news well, and the couple was miserable themselves, so they decided to host a funeral for their cat.
"The kids requested heart waffles because Kitty loved hearts."
The family was in full swing with their funeral, crying around the dining room table and sharing their favorite memories of Kitty.
Through the tears, Dillon thought he heard something and asked everyone to be quiet.
That was when they all heard a meow coming from the garage, even though Dillon had searched it "at least six times."
"We thought that our cat had passed, mind you, so we're all sitting there like, 'Is this a voice from above?'"
While laughing, Dillon remembered:
"I opened that door, and she just bolted straight down the hall into her own funeral."
You can watch the video here:
Viewers could not get enough of this story.

@momchats/TikTok
@momchats/TikTok
@momchats/TikTok
@momchats/TikTok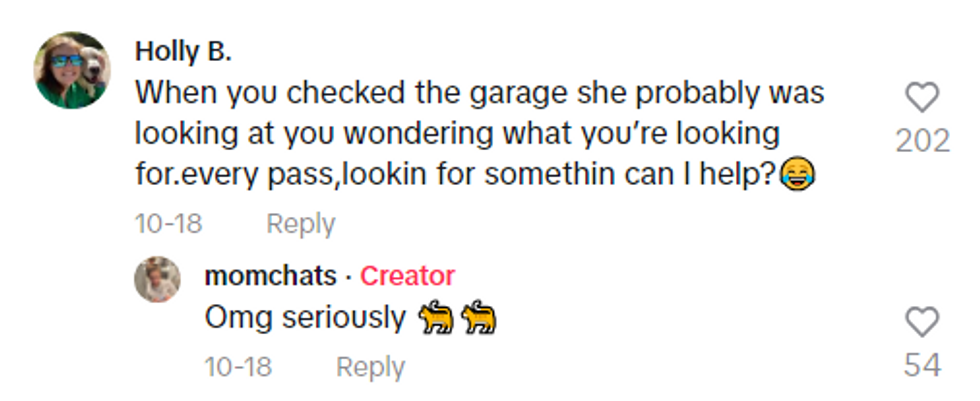 @momchats/TikTok

@momchats/TikTok
Many loved the couple's style of storytelling the most.


@momchats/TikTok
@momchats/TikTok
@momchats/TikTok

@momchats/TikTok

@momchats/TikTok
A few offered some advice about searching for their cat in the future

@momchats/TikTok

@momchats/TikTok
@momchats/TikTok
@momchats/TikTok
@momchats/TikTok
TikTok could not stop laughing over the latest antics of the @momchats family, grateful that they had such a happy ending to an emotional roller coaster of a day.

Now the couple knows—no matter how stressed they might be about their missing cat, they'll have to wait a little longer next time before making a decision.
At least in front of their kids.
Keep reading...Show less