If you supposed the rigors of higher office would round some of the edges off far-right Republican Congresswoman Marjorie Taylor Greene, you supposed wrong. She just gets more bonkers with every passing day.
The QAnon devotee's newest shoot-for-the-unhinged-stars is a deeply strange rant about the pandemic's origins, evolution, which she naturally doesn't believe in, and what she named "so-called science."
Greene delivered her treatise on the scientific method or whatever to, naturally, white nationalist firebrand Steve Bannon on his podcast. You can watch a clip of their conversation below if you feel like torturing yourself.

In her chat with Bannon, Greene spoke about how Dr. Anthony Fauci should "get a lawyer" because she claims he's "criminally liable" for the pandemic.
She then regurgitated a common belief among the far-right. Fauci funded the engineering of the virus in a lab in Wuhan, China where it was purposefully created as a bio-weapon.
In response, Bannon questioned Greene as to why she "doesn't buy" a more reasonable explanation for the virus. It was then Greene, for whatever reason, veered off into her beliefs about evolution.
"I don't buy it because I don't believe in evolution. I don't believe in that type of so-called science. I don't believe in evolution, I believe in God."
Greene then went on to cite the "so-called science" she doesn't believe in to explain the science of viruses.

"These viruses were not making people sick until they created them and made them and weaponized these viruses to be able to attach to our cells and make us sick."
So just to keep this all straight: Greene believes in viruses, cells and the science of viruses making human beings sick, but does not believe in science because it's evolution and not God.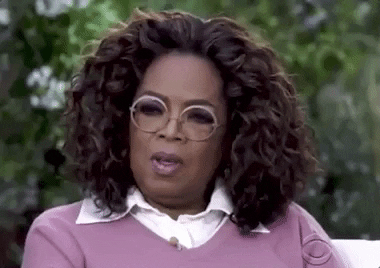 Giphy
If you're scratching your head, you're not alone—most of the internet was astonished by Greene's word salad.

When pressed by Bannon, Greene clarified she is not against scientific research on viruses, despite having called such science "evolution" and saying she doesn't believe in it moments earlier.

Say what you will about Greene, but at least she's consistently inconsistent.