In the storied history of diva dismissals there has, perhaps, been nothing more meme-worthy or quotable than Mariah Carey's infamous "I don't know her."
It was brief, clear, gracious and delivered while looking flawlessly unbothered.
The phrase became shade legend—unmatched since.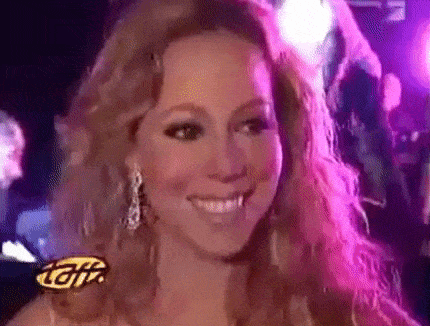 Giphy
Until now.

Until Lady Gaga.
Her recent interaction with Caitlyn Jenner just gave the internet a new favorite catchphrase:
"I've switched baristas."
The two were filmed talking on the red carpet at Elton John's Oscar viewing party by BBC correspondent Bahman Kalbasi.

He couldn't quite understand what was being said, but put the clip on Twitter.
Kalbasi noted Gaga's body language.
Twitter users got to work and before you know it, we had subtitles.
There's very little context to the clip.
Their interaction is incredibly short and Gaga—who is accompanied by a security team and red carpet handlers—appears to be in the middle of making an exit or entrance.

Jenner: "How are you?"
Gaga: "I'm good, thank you."
Jenner: "Are you still spending time in Malibu?"
Gaga: "Yes"
Jenner: "Are you still out there?"
Gaga: "Yes"
Jenner: "I haven't seen you at the Starbucks in a while."
Gaga: "I've switched baristas."
Jenner: "I know, but good seeing you."
Gaga: "You too."
Whether it was intended as a shady dismissal or not doesn't matter—the internet has claimed Gaga's quote.

Thank you Gaga for your latest gift to pop culture.