Model and actor Emma Heming Willis, wife of actor Bruce Willis, has inspired an outpouring of support following a heartfelt Instagram post in which she shared her grief about her husband's aphasia diagnosis.
Emma Willis made the post for National Grief Awareness Day, which was August 30.
In the post, she described learning to "live along side" her husband's new health reality since he was diagnosed in March with the progressive condition. See her post below.
Along with video clips of her gardening, working out, playing sports and other activities Heming Willis used to manage her grief, she wrote:
"This was the summer of self discovery—finding new hobbies, going out of my comfort zone and staying active."
"My grief can be paralyzing but I'm learning how to live along side it."
Heming Willis then credited her stepdaughter Scout Willis, one of Bruce Willis' daughters with ex-wife Demi Moore, with helping her find her way through the aftermath of her husband's diagnosis.

"As my step-daughter @scoutlaruewillis told me, grief is the deepest and purest form of love. I hope you find some comfort in that too 💞"
Bruce Willis' family announced in March that he would be retiring from acting following his diagnosis with the condition, which affects speech, writing and both written and verbal comprehension of language due to damage to a specific area of the brain.
It results in patients often struggling to express their thoughts and feelings and to understand or find words, and the condition can progressively worsen over time. It can be caused by many ailments, including strokes, brain tumors and head traumas.
Willis' family has not released the cause of his aphasia.
On Instagram, many fans of Emma and Bruce thanked her for her inspiring post and shared words of support.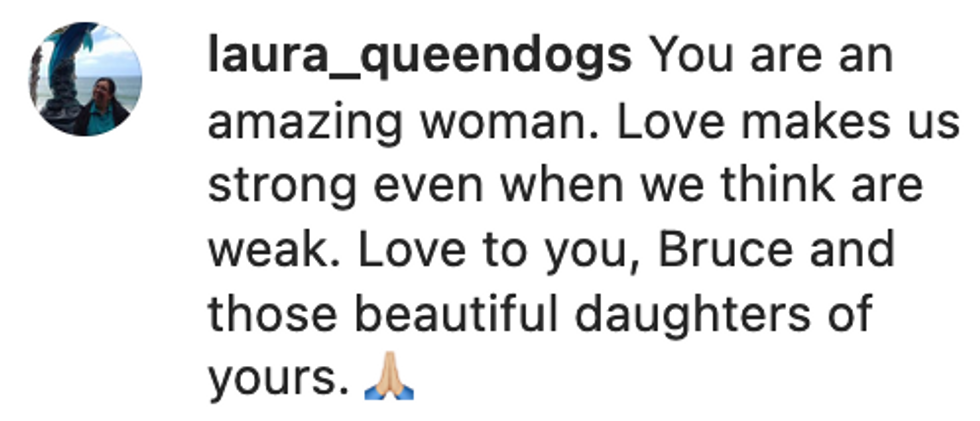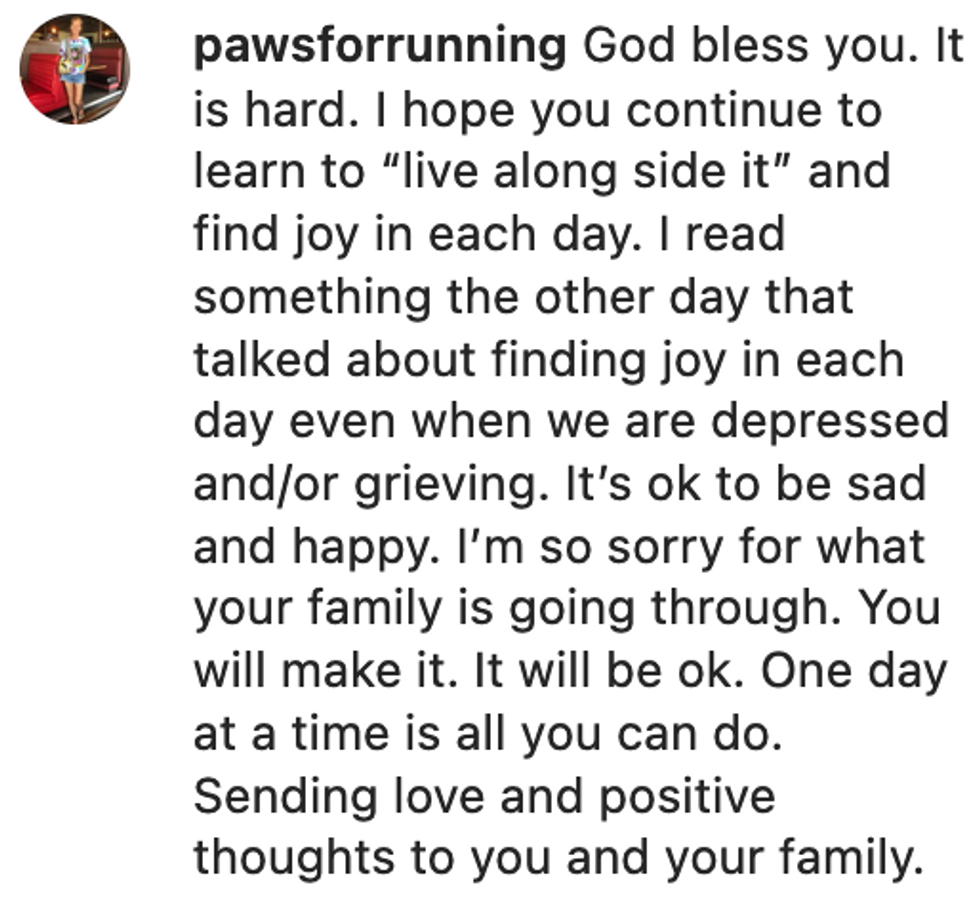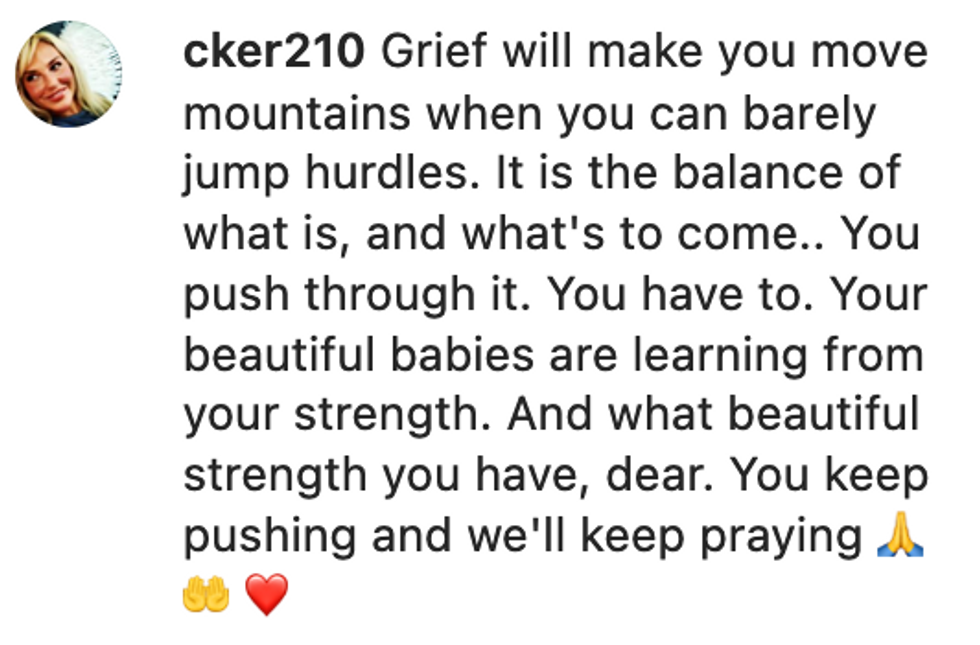 Bruce and Emma Willis have been married since 2009 and share two small children, Evelyn and Mabel. Bruce Willis also has three adult daughters, Rumer, Scout and Tallulah, from his marriage to Moore.