The job market is rough—it always has been, but recent changes have made it that much harder for many. With tech constantly changing, the application and interview process has changed quite a bit as well.
Paper applications and in-person interviews have given way to things like websites and professional development skills tests. Not long ago, I was asked to hand-draw a picture of an octopus fighting a pirate as part of an application process.
The position had nothing to do with art, pirates, or octopi.
TikTok user Chaylene Martinez, who goes by @chayjordan_, is a young woman on the hunt for a new job. She was asked to send in video of herself answering some questions as part of the application and interview process.
Chaylene did what many of us have done when faced with a task we were unsure about. She phoned a friend.
She had a casual chat with the friend about the question; joking, applying lip color in preparation for being on camera, climbing her furniture, and taking a few playful jabs at the interview process while the two worked out how she would word her answer.
Unfortunately, while all of this was going on the employer's system was already recording video.
Michelle realizing the system was already recording went about as awkwardly as you might think—which made it PERFECT for TikTok.

She posted the video, which has since been viewed almost a million times.
@chayjordan_

def not getting the job. sorry skywest #hireme #flightattendant #skywestairlines @SkyWest Airlines
Normally in the world of internet, almost a million views is a great thing. Not for Chaylene—at least not in the short term.
The video got back around to her boss, who apparently didn't know Chaylene was in the market for another job. Lots of people—myself included—continually apply for new jobs regardless of their employment status.
They're always keeping their eyes open for the next opportunity for greatness.
Some bosses, however, find the practice "disloyal" and people have been known to get fired over it.
So yeah, Chaylene's not having a great go at things right now, but she looks great while totally flubbing it!
@chayjordan_

why did i not think this through. someone hire me fast before i get fired
People absolutely adore her and are just as invested in her job hunt as she is.


@chayjordan_/TikTok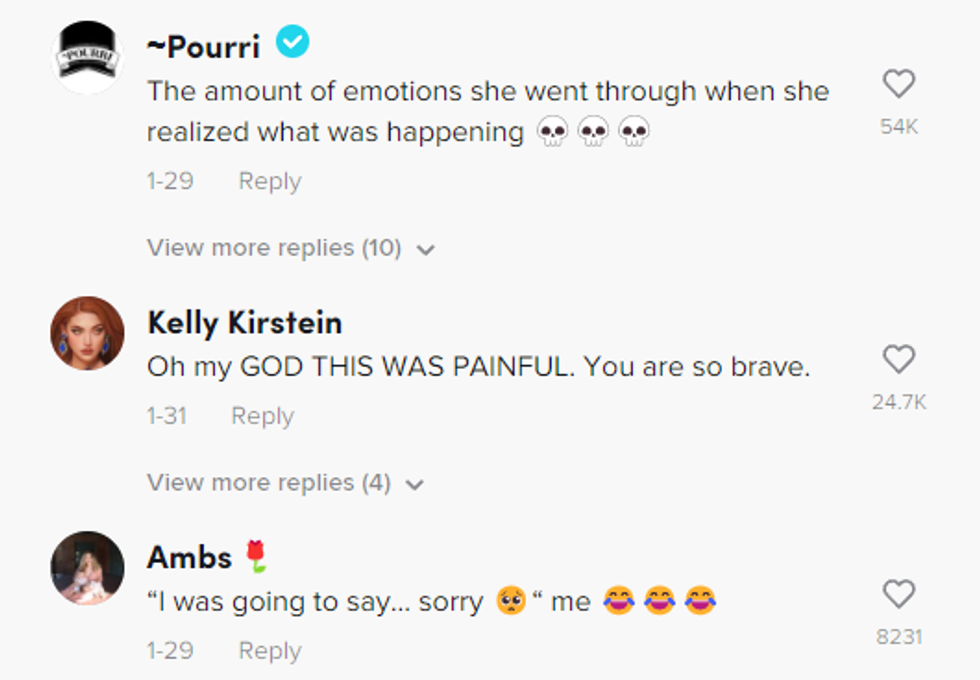 @chayjordan_/TikTok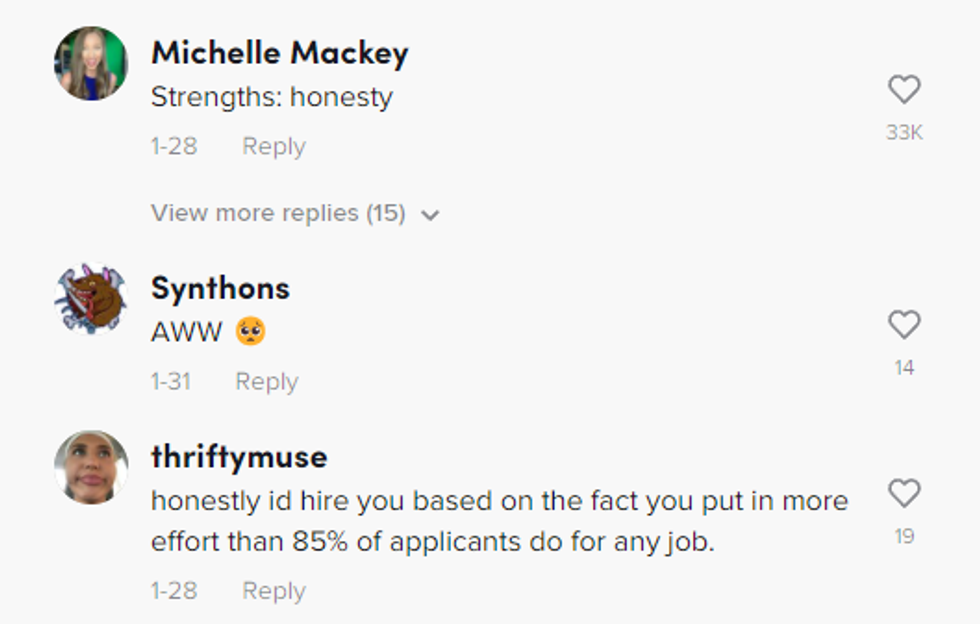 @chayjordan_/TikTok

@chayjordan_/TikTok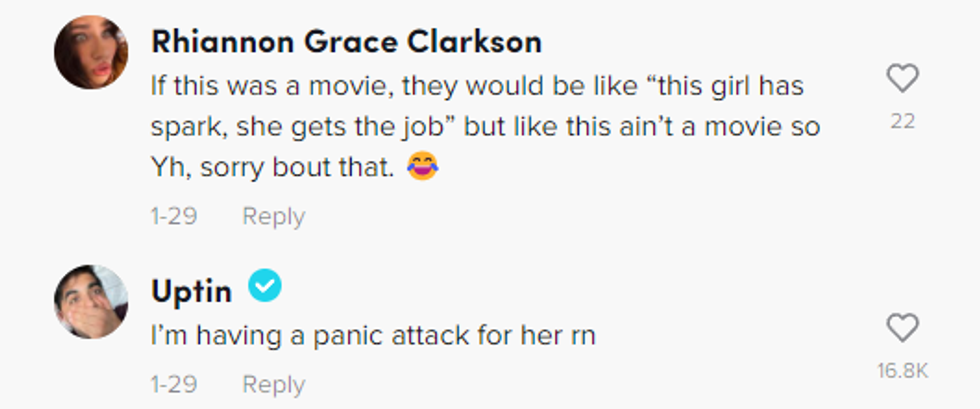 @chayjordan_/TikTok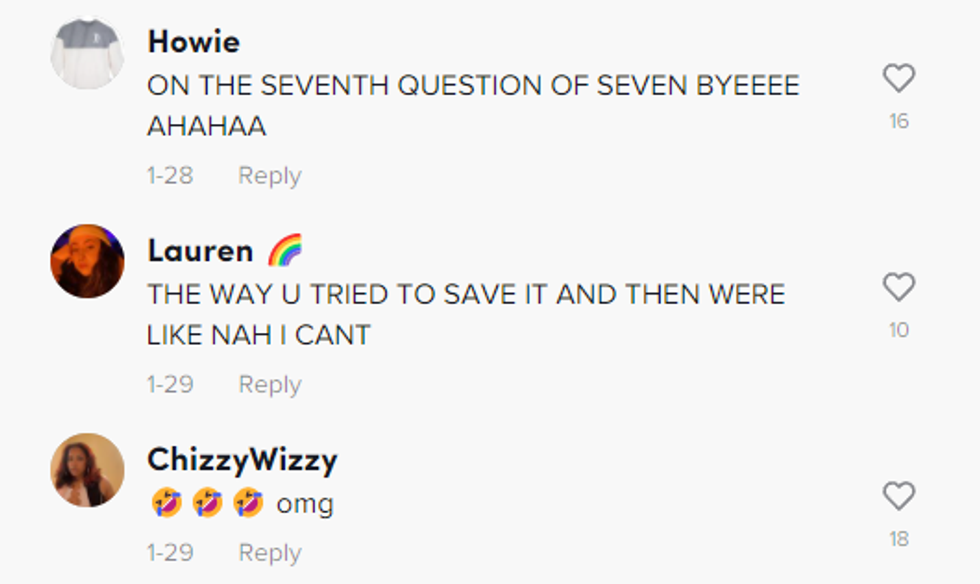 @chayjordan_/TikTok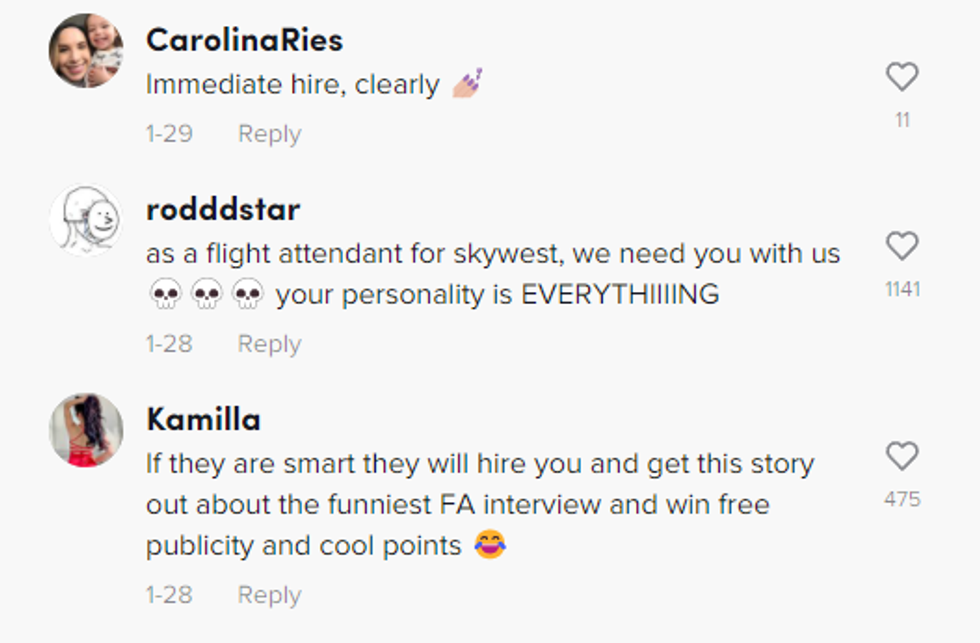 @chayjordan_/TikTok
And while many championed for SkyWest to hire her and take her feedback into account, this isn't going to be one of those internet stories with a twist happy ending.

According to Chaylene, she's been rejected in the most 2022 way: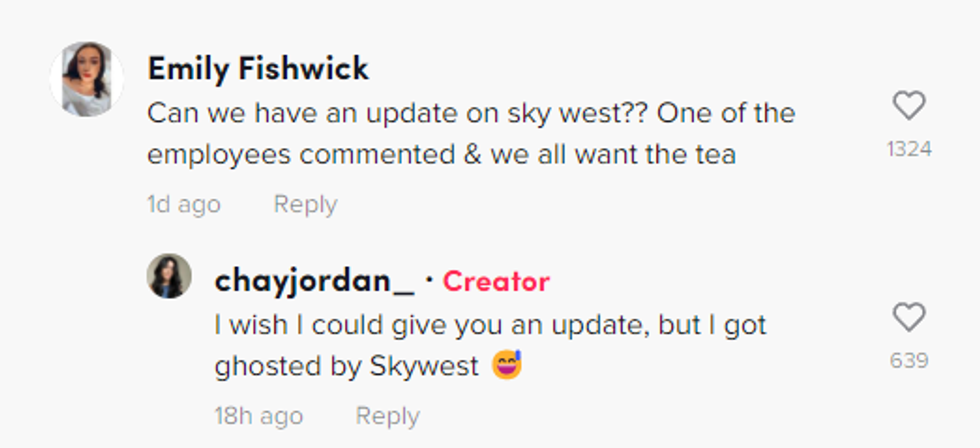 @chayjordan_/TikTok
We wish her good luck in her quest for employment ... and we also maybe kind of agree about that question.
We're totally #TeamChaylene over here.