When Michelle Garcia set off to meet her 20-year-old son Michael for coffee, she wasn't prepared for what she would find. As she approached the Fresno, California coffee shop, she noticed a young man passed out in front of the business. Realizing it was her son, Garcia did what some might think strange, but what she knew was for the best: she began photographing him where he slept.
---
Later, Garcia took to Facebook and shared the photos along with others to give a face to the drug epidemic that is sweeping the nation. Garcia's son Michael is addicted to methamphetamine and heroin. In the post Garcia writes:
This is my son. He just turned 20. He is addicted to meth and heroin and lives on the streets of the Tower District. Im not posting these to glorify or exploit him in anyways. He's fully aware I have taken pictures of him and is ok with me posting to bring out awareness of what the streets and addiction REALLY look like. This is also to bring awareness to the opiate epidemic that is very real and very strong in our city in our children's lives and families lives. It is actually becoming worse every 6 months or so and the outcome is scary. Now addicts are faced with tainted drugs that are laced with fentanyl and that is killing people at a rapid rate. Michael suffers from what is called a dual diagnosis. Meaning he has schizophrenia and drug addiction both of which he is scared to battle. Keep your eyes and ears open to communication with your children and the ones you love. I would never want any other parent to watch their child the way that I've had to watch Michael go through this disease.
This has been a huge part of my life for some time now and felt I needed to share. I just saw him this morning. He was waiting for me outside a coffee shop. I cried as he layed there, he must of spent the night, and felt so overwhelmed with life at that moment. My heart is broken in so many ways with all of life's events recently. 💔Also I have made this public so it can be shared to spread the awareness.

The post has been shared more than 3,200 times.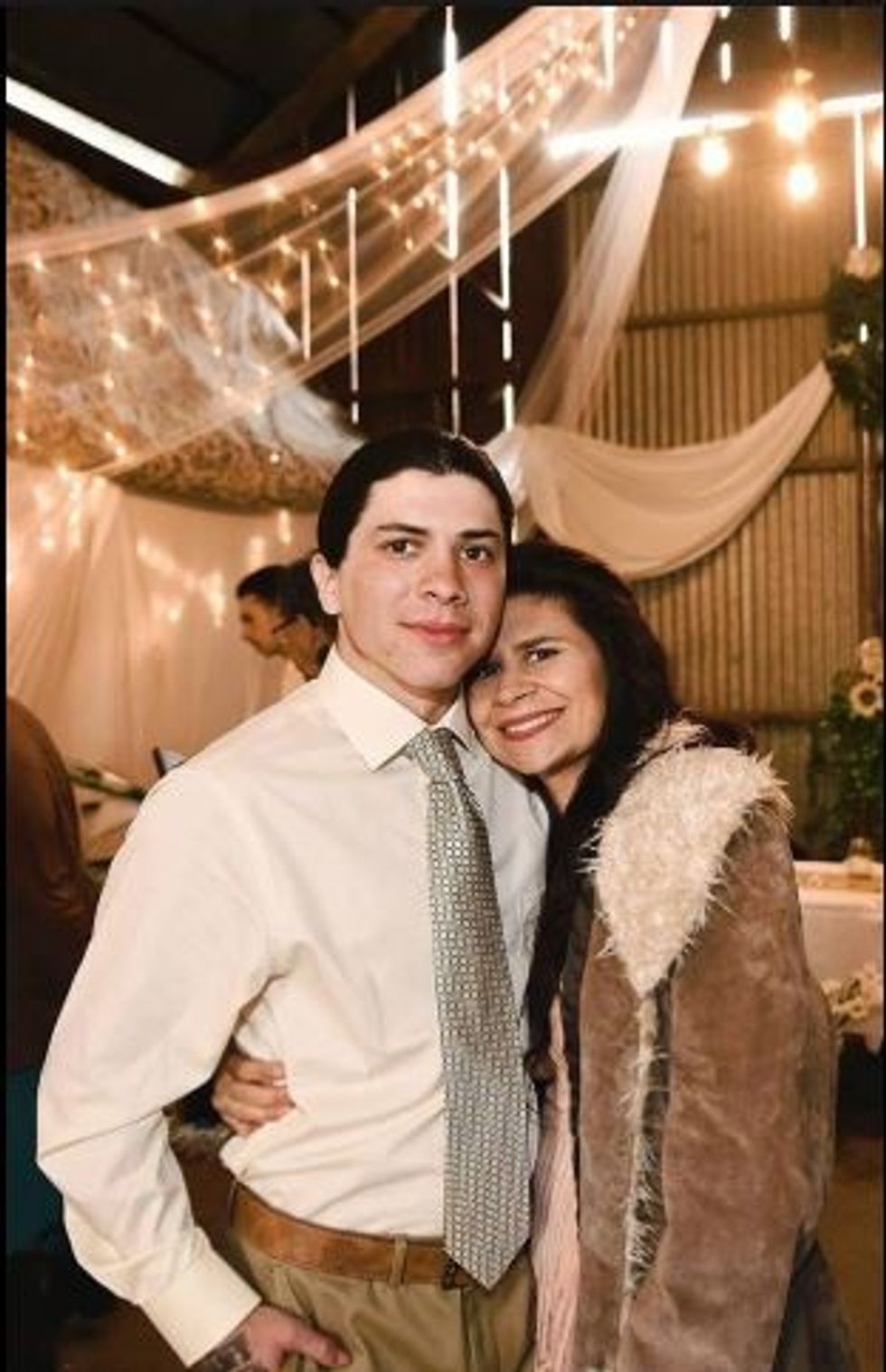 Michelle Garcia/Facebook
Michelle Garcia/Facebook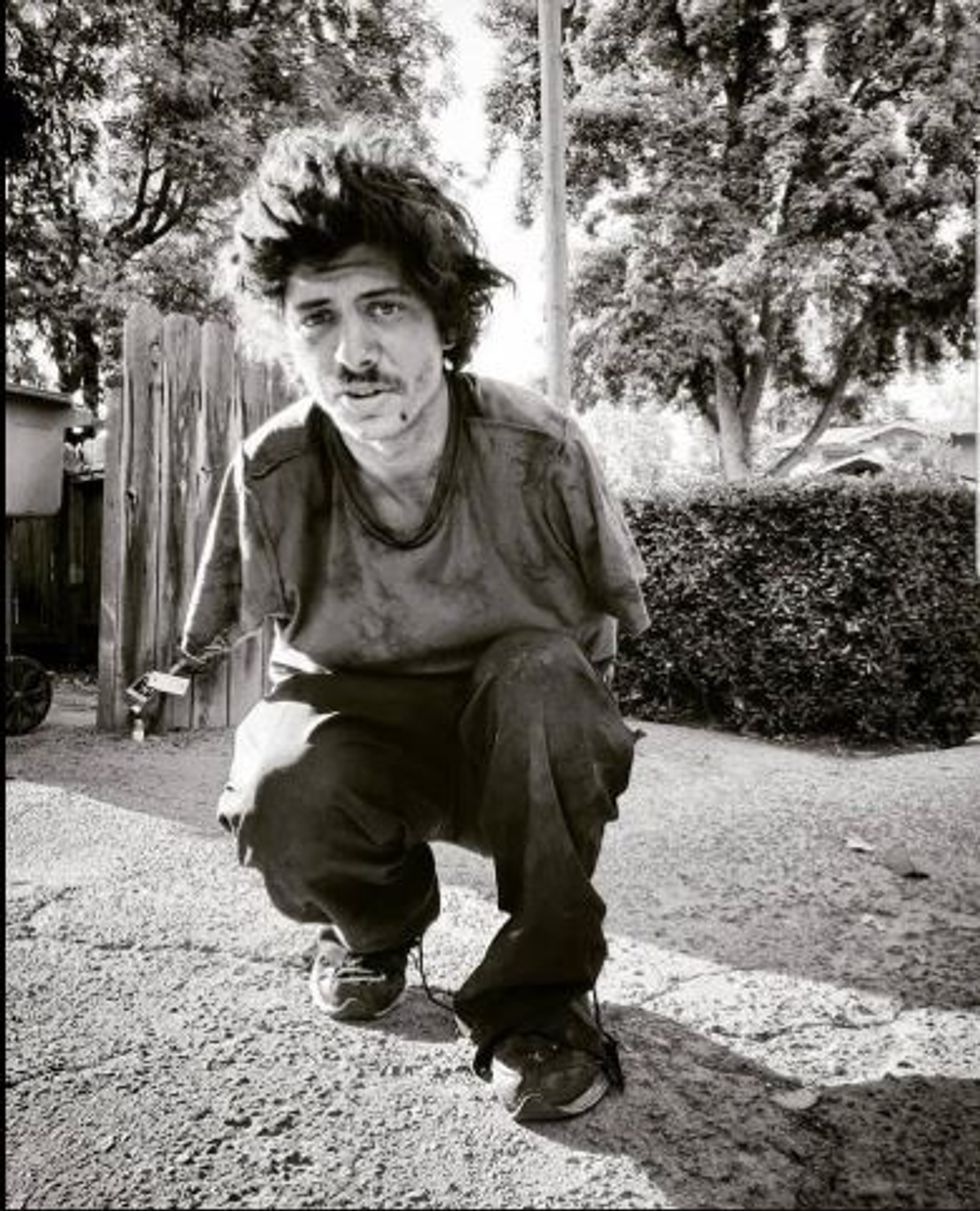 Michelle Garcia/Facebook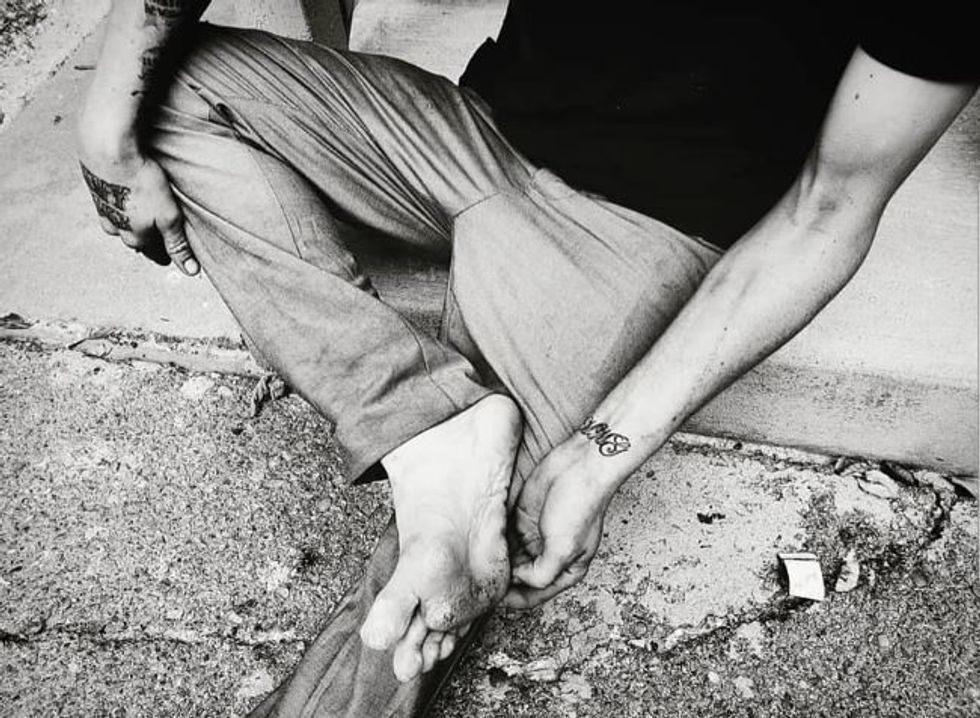 Michelle Garcia/Facebook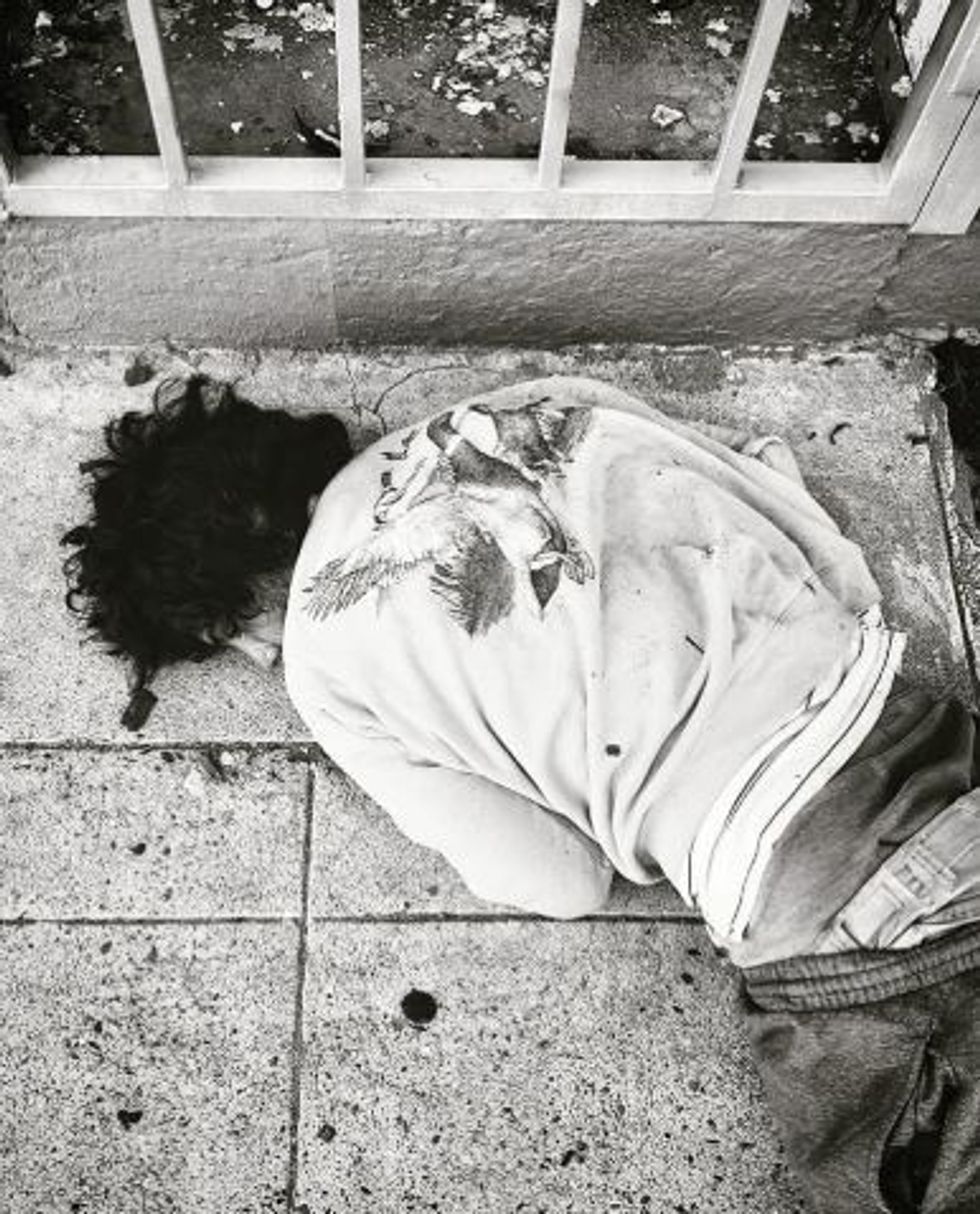 Michelle Garcia/Facebook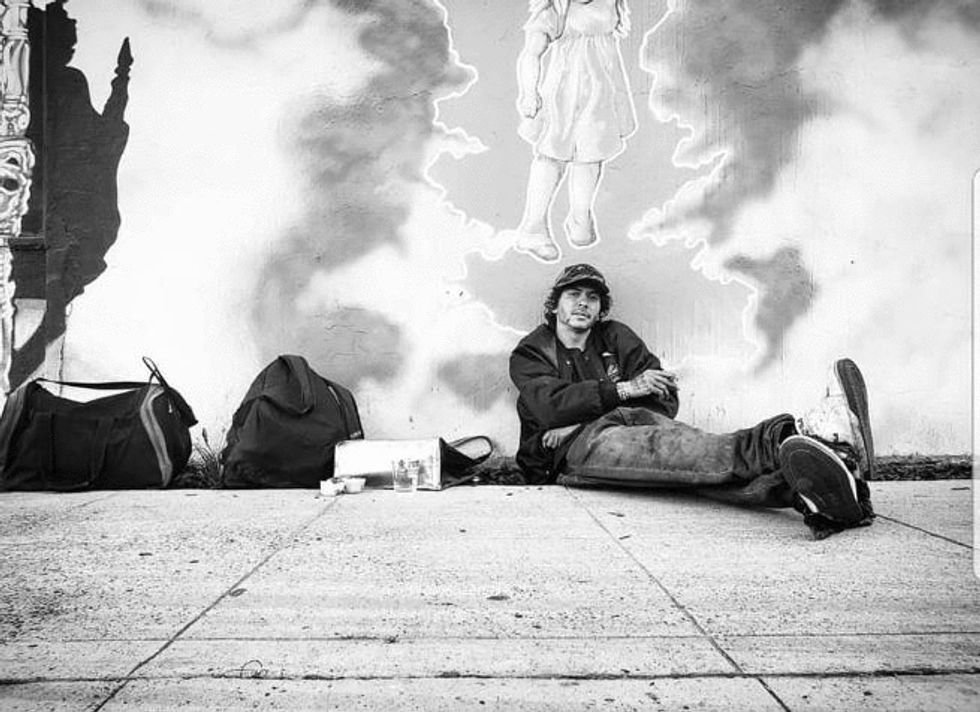 Michelle Garcia/Facebook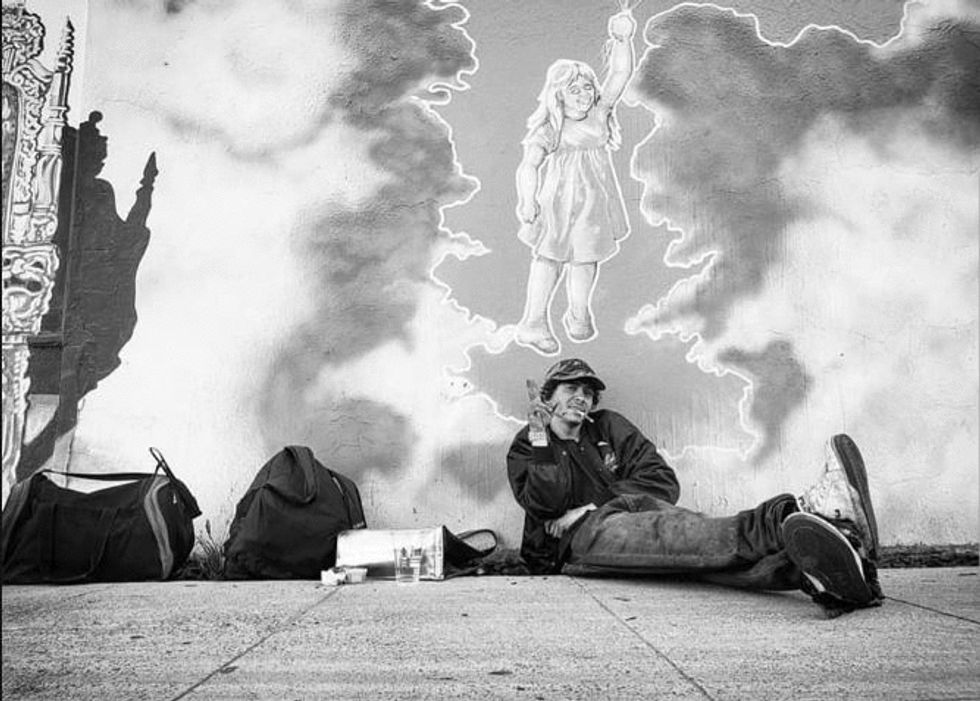 Michelle Garcia/Facebook
I cry every time I take those pictures – every time but that one (outside the coffee shop) I was probably hysterically crying because everything came to a head. Before this happened to him, he was the guy who would go get food to bring to the homeless people. He would go get blankets. He's the guy that gave you the shirt off his back if you didn't have one.

There was an outpouring of support online.

Facebook
Facebook

Facebook

Facebook

Facebook

Facebook

Facebook
The "opioid crisis" is a rather abstract term, clinical and distant. Let these photographs lend a human face to the crisis.
H/T: Fresno Bee, KMPH