Three white teenagers from England have been arrested after posting a picture mocking the infamous video of George Floyd being killed by a Minneapolis police officer.
The photo features two of the teens mimicking Floyd's death.
Here is a still from the video.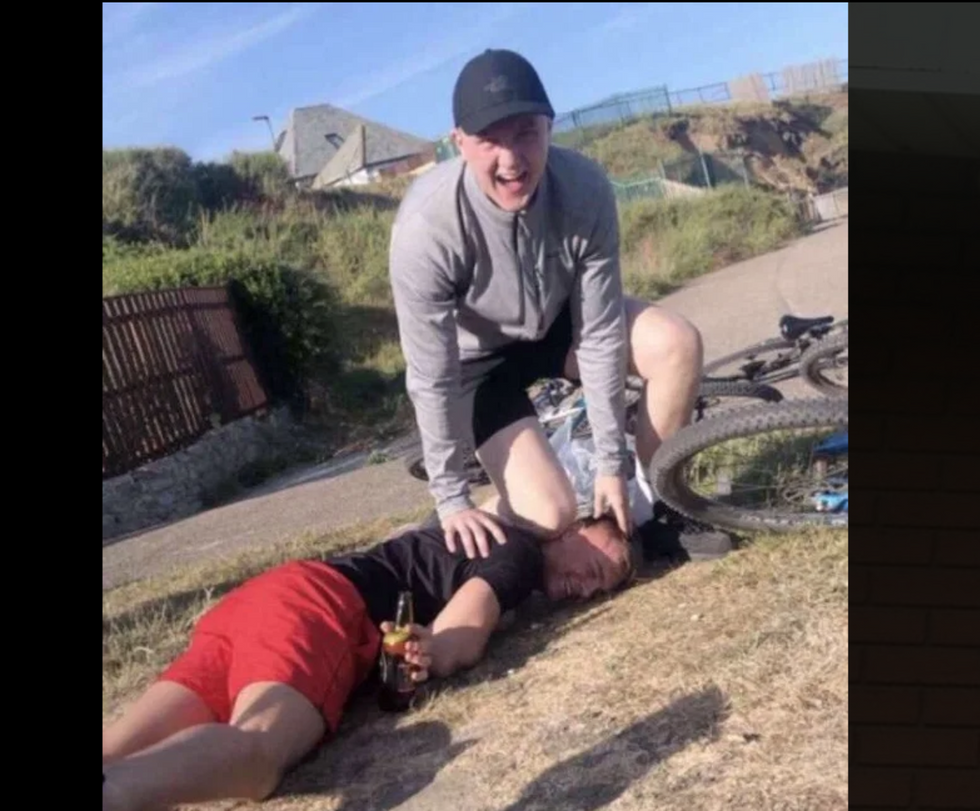 Snapchat
One teen is seen sprawled across the ground while another kneels on his neck.
Both appear to be laughing in the photo.
Beneath, the caption read "police brutality."

According to the Newcastle Evening Chronicle, Northumbria Police arrested both young men featured in the photo as well as the photographer. Laws in England prohibit many of the things that people would characterize as protected by "free speech" in the United States.
They were arrested on "suspicion of sending communications causing anxiety and distress."
The police issued a comment saying:

"We understand that this social media post has caused significant upset and we want to reassure the public it is being investigated robustly and is being treated as a hate crime."
After the photo was shared online, one Facebook observer toldThe Sun:

"Imagine being so bold as to post this on your Snapchat. Everyone is rightly enraged by this … these people need to be named and shamed."
The three young men, aged 18 and 19, have been released on bail.
Though the photo first became public in a Facebook group associated with Warwick University, the school made it clear it has no association with any of the young men involved.

"Nor would they be welcomed. Such behavior goes against the university's principles which emphasize treating others with respect."
Twitter was outraged by the horrific photo.
Mocking another man's death is never funny, a lesson these three teenagers have now learned the hard way.