Grammy winner Billie Eilish admitted to fans Sarah Michelle Gellar's character on Buffy the Vampire Slayer was her childhood crush.
Eilish posted the confession on her Instagram story after a fan asked her who her childhood crush was. She responded with a promo picture of Gellar from the show.
Gellar, who played the iconic Buffy, got word of the Eilish's crush, and posted a screenshot of the singer's story on her Instagram.
Celebs and fans alike on Instagram assured Gellar that Eilish was not the only person crushing on her vampire slaying character.

@jordanfisher/Instagram

@charismacarpenter/Instagram

@geraldlavengie/Instagram

@seanna_not_shawna/Instagram

@msmaggieleise/Instagram

@abs2fitcocoa/Instagram

@thefinalgirlfever/Instagram

@rorriemellor/Instagram

@sithlordmike/Instagram
Meanwhile, Eilish acknowledged Gellar now knows her secret and totally fan-girled about it.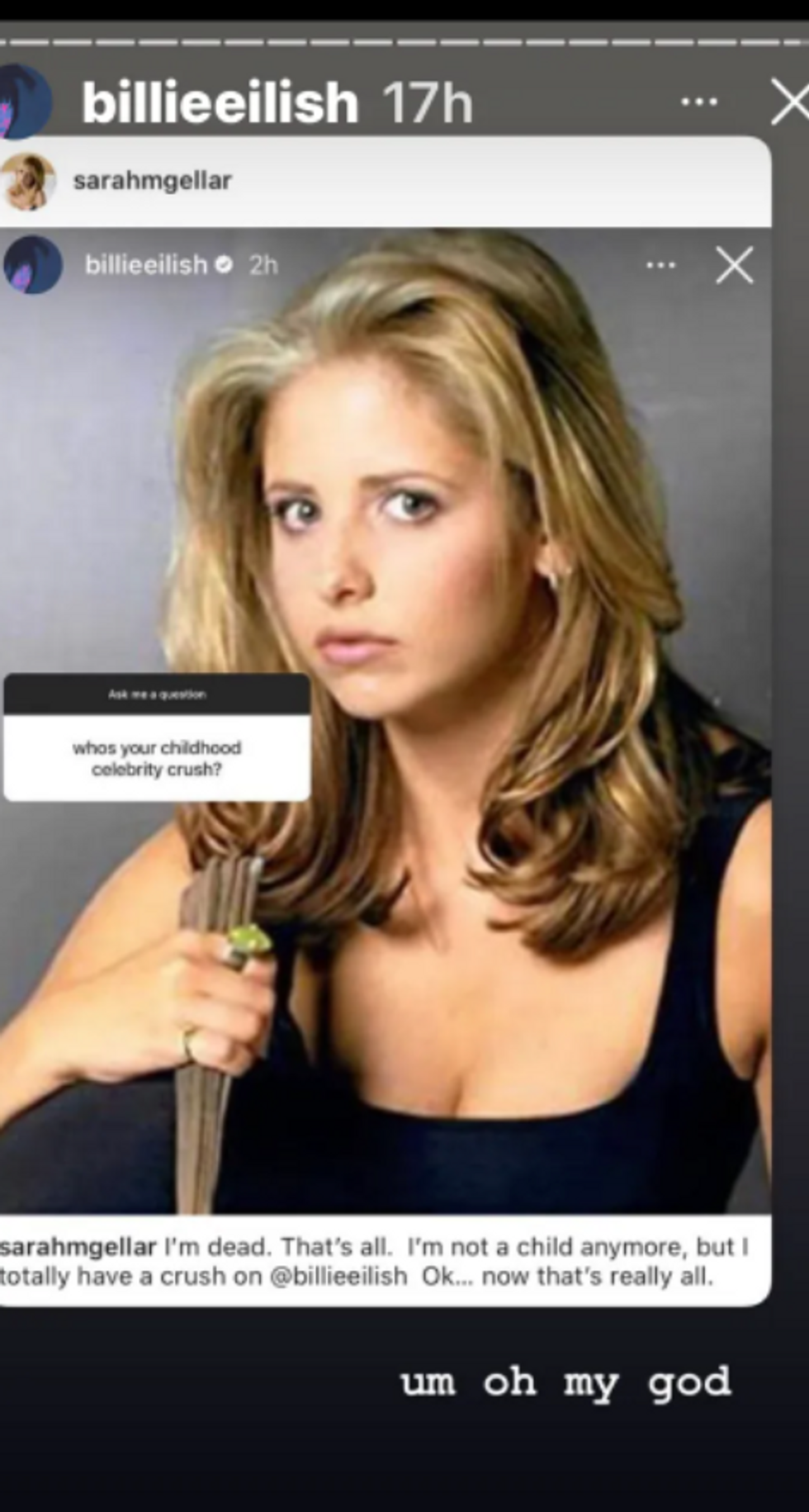 @billieeilish/Instagram
Who's starting a petition for Gellar to star in one of Eilish's videos right now?