In what could only be described as a display of superhuman strength, a Minor League player hit the ball with enough force to firmly lodge itself into the padded left field wall.
During the bottom of the ninth inning against the Lehigh Valley IronPigs, Buffalo Bisons' Gabriel Moreno–a top prospect for the Toronto Blue Jays–ferociously smacked a 2-0 pitch from Francisco Morales.
The ball streaked across the ballpark and made contact with the outfield wall.

But instead of bouncing off, the ball punched into the padded wall, leaving IronPigs' left fielder Chris Sharpe looking visibly confused.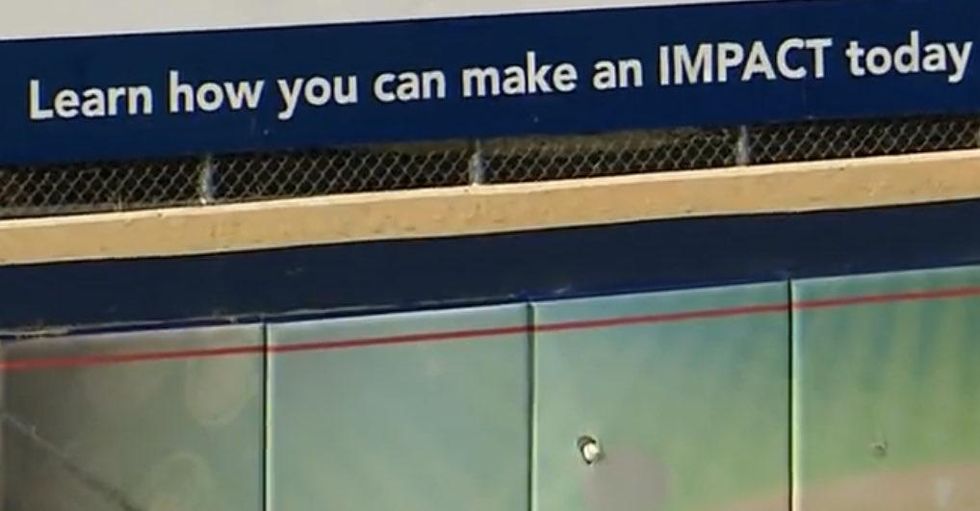 @_NachoSantana/Twitter
Sharpe was seen pointing at Moreno's handiwork as the announcers were heard saying:

"Moreno hit that ball so hard, it is stuck in the wall."
Another added:

"Yeah that ball is crushed."
You can see a clip of the action here:
Sharpe was seen trying to dislodge the ball but to no avail.
That ball was not going anywhere.
Viewers were gobsmacked at the sheer force of Moreno's batting power.
Amateur Twitter comedians seized an opportunity for jokes and puns.
The umpire initially called a home run, but as Moreno made his way to third base, the call was reversed to a ground-rule double in accordance with baseball rule 5.05(a)(7).
Unfortunately for the Bisons, the IronPigs were already leading 15-3 and Moreno's impressive play was not enough to pull a major comeback for his team.
Even though the Bisons lost 15-4, the memory of Moreno's mark on the padded wall will be forever embedded in the blown minds of viewers.