American Airlines is under fire after employees working at the Los Angeles airport told Roslyn Singleton to cover up her hoodie—reading "[F*ck] Cancer"—or she could not board the plane.
The airline claimed their actions were based on a policy, but Singleton never saw it in writing.
Singleton called out American Airlines on Instagram with the caption:
"Wow... @americanair Let me apologize to you publicly for having such a strong stance on Cancer."
"I hope other cancer survivors and fighters don't go through this!! Never AGAIN...."
Even after covering up the expletive with a jacket, an employee came up to her and said:
"I was made aware there was an issue."
Singleton explained again in an update she was incredibly disappointed with the treatment and felt targeted.
In a follow-up post on Instagram, the caption said:
"I've never felt so embarrassed and disrespected in my entire life for my feelings on a disease I can't control."
"Thank you for showing me exactly what your company stands for."
Singleton has since contacted a lawyer about the situation and a statement was posted to Instagram.
The statement notes Singleton's Navy veteran status and eight year service where she fought in Iraq and Afghanistan. She is also a two time cancer survivor.

The statement cited the incidents American Airlines has discriminated against African Americans or targeted someone based on their clothing.
Roslyn Singleton and her husband, Ray Singleton, appeared in a segment on Ellen back in February of 2020.
The video shows Ray and Roslyn's viral video of Ray serenading her before she goes into surgery for brain cancer.
According to a statement given to The Charlotte Observer, American Airlines said:

"[Our policy] prohibits clothing that displays offensive statements and inappropriate language from being worn on board."

"[The employee] should have taken the broader context of the message displayed on the customer's shirt into consideration when explaining our policies."
"Our team has reached out to learn more about Ms. Singleton's experience, offer our apologies and reaffirm our support for efforts to fight cancer,"
Many people supported Singleton and encouraged her to hold American Airlines accountable for their actions.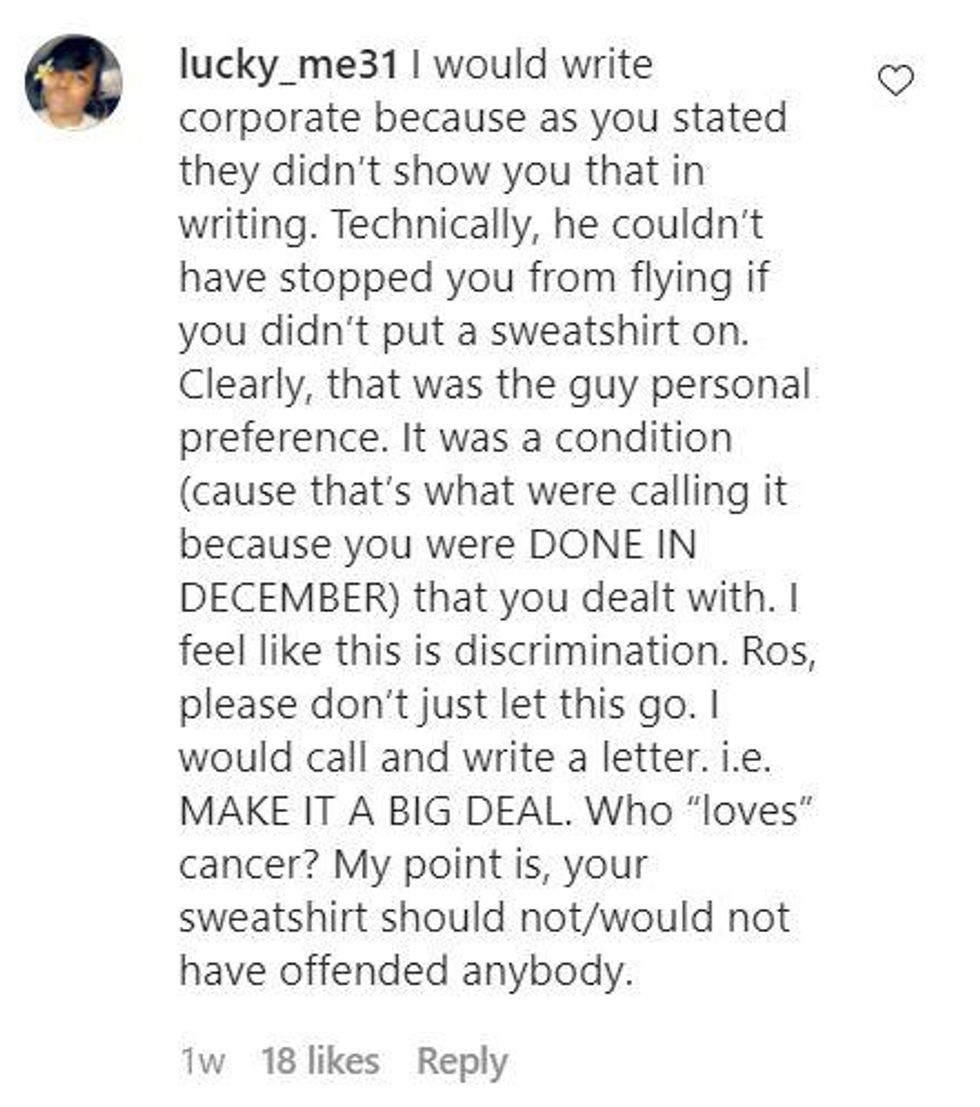 @lucky_me31/Instagram
@titi827/Instagram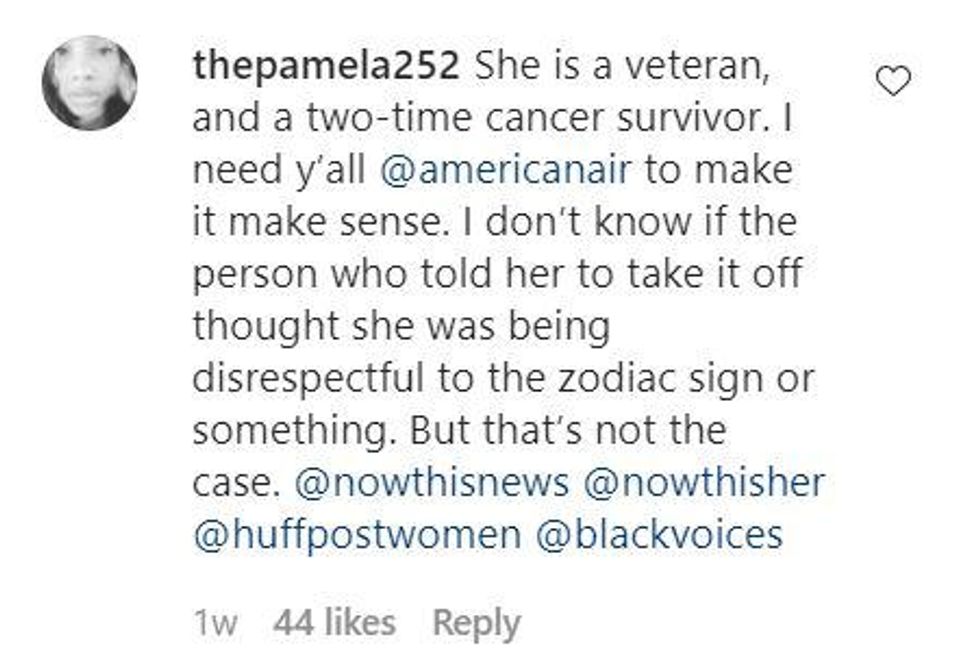 @thepamela252/Instagram
@gibson_girl_gang/Instagram
American Airlines has yet to make any further statements on the matter.