Sam Spadafore
Sam Spadafore (he/they) is a writer, poet, theatre artist, sex educator and activist. Beyond The Social Edge, his writing centers around mental health, trans and queer issues, sex and sexuality. When Sam isn't dismantling gender norms and the patriarchy, you can find them roaming the beaches of Maine with their dog or cooking a delicious meal.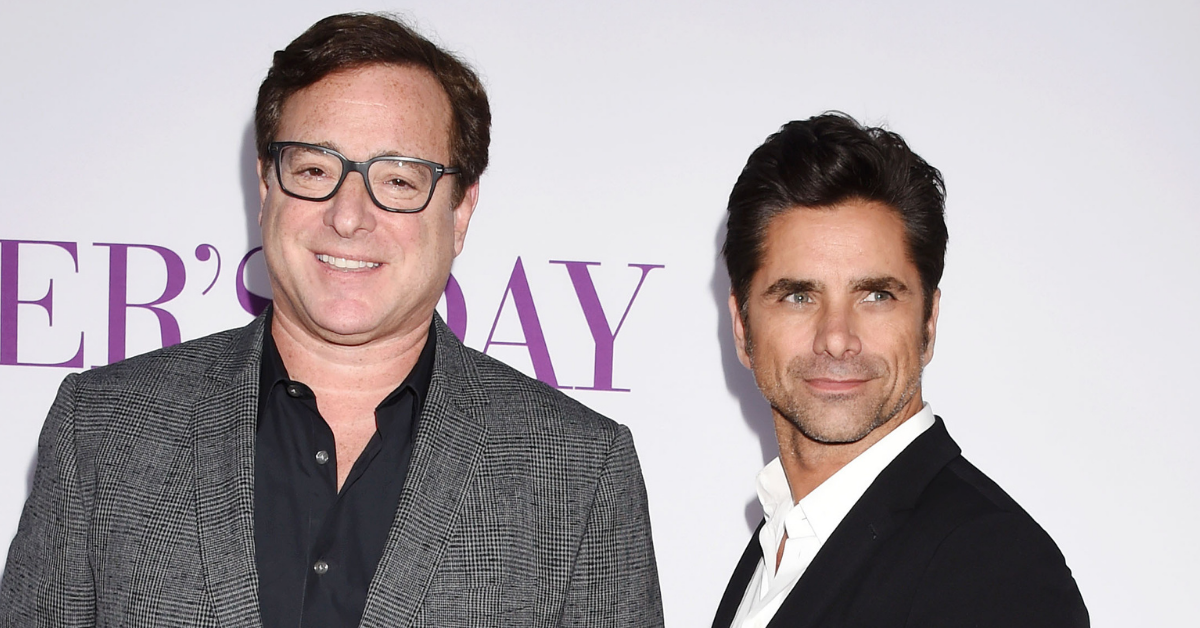 Jeffrey Mayer/Getty Images
John Stamos said he noticed something "odd" about his fellow Full House cast member Bob Saget the last time he saw him.
In an interview with the New York Times, Stamos shared about the friendship that grew from their time together as castmates. Saget was not only trying to make people laugh, but also trying to show his love and appreciation for them.
Stamos described him as "maniacally of service at all times." Saget was always there for him. He even hosted Stamos' father's funeral when he passed.
Stamos said:
"He craved being accepted and loved and appreciated, and people knowing how damn good he was."
"And they did know it, but they didn't get it to him in time."
"Bob was always worried about everyone else, but he talked about death a lot."
"His wife, Kelly Rizzo, said she had a premonition. I didn't see it."
"The last time we were all together, we went on a double date to Nobu, maybe a month before he passed away."
"He didn't look like a guy who was going to die, but he was very calm, which was odd for Bob."
"He was at peace somehow."
The popular comedian and actor was found dead in an Orlando hotel on January 9th after performing a stand-up show in Jacksonville, Florida. Saget was only 65 years old.
Saget had tweeted mere hours before his passing that he was "addicted" to his job once again.
When Stamos heard the news, he tweeted:
"I am broken."
"I am gutted."
"I am in complete and utter shock."
"I will never ever have another friend like him."
"I love you so much Bobby."
Other's shared their feelings about the loss.
Since his passing, other comedians and actors have paid tribute to Saget. Jimmy Kimmel choked up during his speech paying homage to the "sweet" man that he was.
Kimmel said:
"He always had a compliment."
"He would write sometimes just to tell me he loved me and I know he did that for many people."
On December 31st, Saget pondered the afterlife when he heard the news of Betty White's passing.
In an Instagram post, he wrote:
" I don't know what happens when we die, but if Betty says you get to be with the love of your life, then I happily defer to Betty on this."
His remaining family includes his widowed wife, Kelly Rizzo, his ex-wife, Sherri Kramer, and their three daughters, Aubrey, Lara and Jennifer.
It's clear that the loss of Bob Saget has touched the lives of many.