Let's be honest, divorce sucks pretty bad in the traditional sense. There's a lot of heartache and paperwork involved - and that's if it's an amicable divorce. If there's some animosity, the process can be straight up traumatizing - but it's 2018 and we're all about making the best out of the worst, so let's find those silver linings, shall we? Divorce isn't all bad. Turns out, it's gone some pretty sweet bonuses attached.

---
One Reddit user asked:
Divorced folk, what's the most underrated part of divorce?
The answers were kind of adorable in a melancholy sort of way. It's awful that these people had to suffer through divorce, but it's the sorts of simple joys they've found on the other side are honestly pretty beautiful reminders that not all hope is lost.
Here are some of our favorite responses, edited for language and clarity.
Just Go
The very first morning I was finally alone and freed from an abusive relationship I was able to simply go to the store. That's the first thing I did, was I went to the store. I didn't have to ask for permission, or have her force her to come with me, I just walked out the door, got in the car, and went to the store. It was a Target. I looked at furniture. I was able to look left and look right without fear of being accused of looking at another woman.
So I guess the most underrated part was being able to do the most mundane, ordinary thing.
- Wdeflect
The Fridge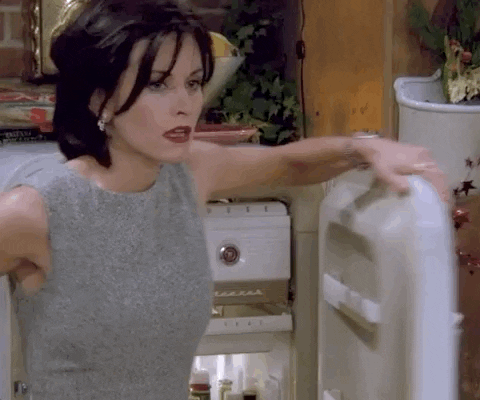 Giphy
The most underrated part of divorce for me was having the fridge organized exactly how I wanted it, so I could grab things without looking. I'm tall, and the fridge was a smaller one, so I had to get down on a knee to see everything. Having it laid out specifically helped me out, but my ex-wife never even attempted to do the same. Having my stuff exactly where I need it to be is wonderful.
Knowledge
The most underrated part of my divorce was all the relationship knowledge and experience I walked away with. I learned a lot about my own needs, what not to do's and SO MANY new skills from the marriage counseling we attended that can be applied to future relationships.
I'm a much better partner now.
Do Over
Reset. You get to reset and rebuild your life like you are 22 and just finished college. I quit my job and everything. While the heartache and financial ruin sucked, it was a very free time for me after filing for bankruptcy. I went on road trips with the dog and worked part time for years. It was a great life.
Wanting To Come Home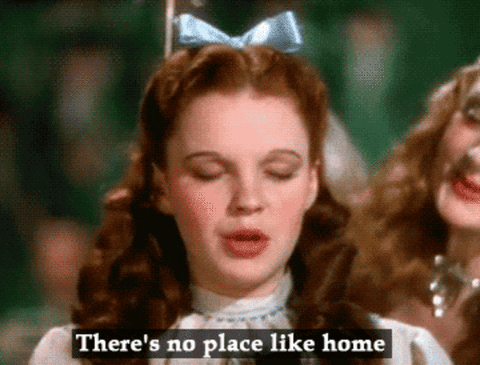 Giphy
For me? That first night you arrive home to your new place and realize you actually wanted to come home. No more staying at work late when you didn't really need to or driving to the beach to avoid going home.
Dreading to go to your own home is such an awful feeling.
The Unknown
The first little bit of time after it happens, right after you've officially moved out and gone your separate ways... even though things feel so heavy there's also this feeling of pure excitement at the unknown. Knowing it's you and only you, no other person to rely on. That there's opportunity everywhere for things to get better. Being free of something that weighed you down, and free to plan your next move with only yourself in mind.
Create A Home
I get to create the home I want. My ex never cared about anything I wanted to do in the home, he had no opinion. He just didn't want to create "our" home.
Now that he is gone, I get to create a cozy, wonderful and wacky home for me and my boys. It feels wonderful!
No One To Consult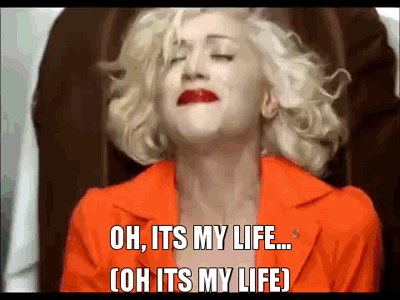 Giphy
The realization that "Right now, I could go anywhere, and there's no one to consult before I go."
In my case, I quit my job and moved to Arcosanti for a year. If I hadn't gone through the divorce and come to that realization in that year, I might never have met my second wife. I almost certainly wouldn't have married her and celebrated 11 anniversaries with her before I was suddenly widowed. For me, the years I had with my second wife were totally worth the pain of the divorce and the pain of her loss.
- KarlBob
No More Mess
Not having his clutter everywhere, and his passive-aggressive demands that constantly I tidy up after him even though we both worked full-time.
Now any messes are my messes, and cleaning the house is WAY easier. He used to come home and just leave his shoes in the middle of the living room, where they'd eventually grow to a pile unless I moved them. Not having a fucking pile of shoes in the middle of the main room for everyone to trip over (and the accompanying resentment because what the f*ck) is glorious.
Oh, and being able to just have crackers or cheese or some snacks for dinner instead of being expected to whip up a daily three-course masterpiece when I'm tired (because if I didn't cook a full plated dinner of something he personally wanted to eat, his only remedy was to order extremely expensive delivery we couldn't really afford) is also pretty boss.
H/T: Reddit