With three states' primary votes already in the books, every 2020 Democratic Candidate hopeful is jockeying for any votes and endorsements they can get their hands.
All support builds toward securing a rightful place as the one to take on Donald Trump in November 2020.
---
That can become pretty awkward when one of those endorsements comes from Donald Trump himself.
Pete Buttigieg faced that exact predicament when President Trump engaged in some typically bewildering Twitter behavior.
After three state primaries Buttigieg, the former Mayor of South Bend, Indiana, sits firmly in second place behind the leading Bernie Sanders.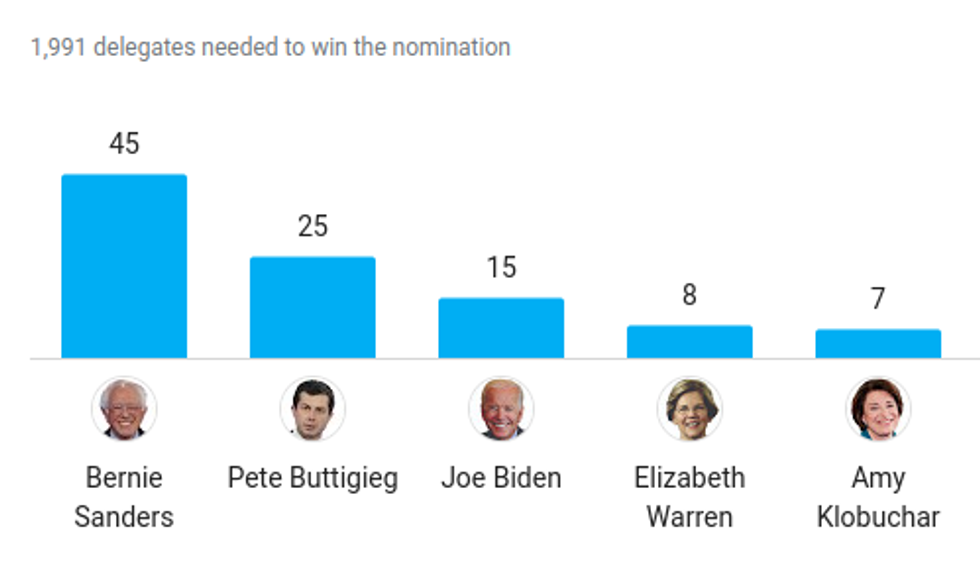 Google.com
Trump's eyebrow-raising Democratic defection came in response to a tweet made by Fox News Pundit Eric Bolling.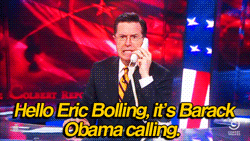 Giphy
Bolling declared some lukewarm support for Buttigieg, to which Trump replied with overtly friendly agreement.
Eric, I can live with that! https://t.co/TtNdK9pg06

— Donald J. Trump (@Donald J. Trump)1582733872.0
How about that first name basis those two are apparently on.
Donald Trump's confusing endorsement received the furthest thing from a warm welcome.
Instead, Buttigieg blasted the 45th President.
What none of us can live with is four more years of your chaos, cruelty, and division. https://t.co/ikc6CXoYvd

— Pete Buttigieg (@Pete Buttigieg)1582744876.0
Buttigieg was hardly going out on a limb with such an adversarial response.

A good portion of Twitter responses vicariously rejected the endorsement as well.
@realDonaldTrump Obviously you think you can beat Pete. I don't think you can win with any of the Dem candidates. Y… https://t.co/FR7FCj7KCM

— CHEERS (@CHEERS)1582736476.0
@realDonaldTrump America can live with this! https://t.co/rzf2tkYV8M

— geno (@geno)1582734480.0
Others took the opportunity to launch attacks on Trump's insecurity.
@PeteButtigieg Trump is scared he'll lose to Pete

— Marylander for Mayor Pete💭 (@Marylander for Mayor Pete💭)1582744933.0
@PeteButtigieg What Trump is actually saying "I am scared of Pete"

— Oklahoma Gay Christian For Pete (@Oklahoma Gay Christian For Pete)1582754845.0
Others lauded Mayor Pete's ability to go toe-to-toe in an internet spat with Trump.
@PeteButtigieg Pete, even your shade burns bright! #PeteForPresident

— Benedict Cosgrove 🐝 (@Benedict Cosgrove 🐝)1582746488.0
@PeteButtigieg #VeteransForPete #Pete2020 🇺🇸 https://t.co/LURfCVVXUH

— #BeLikePete (@#BeLikePete)1582764134.0
Far more, however, quickly concluded that Trump's secondary endorsement was not at all genuine.

These responses assumed it was either general trolling, Trump's attempt at hurting Pete in the eyes of Democratic voters or Trump's assessment that Buttigieg would be the easiest candidate to beat.
Though that infers quite a bit of shrewd strategy from the 45th President.
@realDonaldTrump This is the kind of trolling I like from POTUS https://t.co/TkpejuKPmI

— G4+R (@G4+R)1582733986.0
@realDonaldTrump Reverse psychology 101. Pete will be getting my vote regardless whatever game you are playing.

— citybythelake (@citybythelake)1582738455.0
@PeteButtigieg https://t.co/k6gSirA903

— 𝗠𝗶𝗸𝗲 𝗧𝗵𝗲 𝗠𝗮𝗱 𝗦𝗰𝗶𝗲𝗻𝘁𝗶𝘀𝘁©️ (@𝗠𝗶𝗸𝗲 𝗧𝗵𝗲 𝗠𝗮𝗱 𝗦𝗰𝗶𝗲𝗻𝘁𝗶𝘀𝘁©️)1582750011.0
@realDonaldTrump We know. You dream about @PeteButtigieg. But he's taken and you're being creepy. https://t.co/QAYNwCqKIz

— KevinlyFather 🇺🇲🇨🇦🇲🇼🇸🇿 (@KevinlyFather 🇺🇲🇨🇦🇲🇼🇸🇿)1582741655.0
@realDonaldTrump BREAKING NEWS: The President of the United States has just endorsed Pete Buttigieg as he realizes… https://t.co/wjThYsZFs9

— LAforMayorPete 🐭🐝🍞🍷🎹 (@LAforMayorPete 🐭🐝🍞🍷🎹)1582745444.0
Whether Donald Trump indeed grasped what he was doing when offering this subtle endorsement is a complete mystery, as the motives behind many of his tweets are.
But Buttigieg's response makes it very clear that the sentiment does not go both ways.

The book Shortest Way Home: One Mayor's Challenge and a Model for America's Future is available here.