President Donald Trump values loyalty above all else.

Which is not necessarily a bad trait, until you cannot accept criticism or bad news and see even the most gentle of critiques as a betrayal.
---
Loyalty should not trump honesty.
After all, who wants to be lied to all the time? Who wants to be allowed to blindly walk into disaster by sycophants?
Well...
On Sunday President Trump went on the offensive against Fox News. Yes, the home of his favorite programs and TV personalities.
That afternoon he tweeted:
"[Fox News show The Five co-host] Juan Williams at @FoxNews is so pathetic, and yet when he met me in the Fox Building lobby, he couldn't have been nicer as he asked me to take a picture of him and me for his family. Yet he is always nasty and wrong!"
Then while speaking with reporters before returning to Washington DC from his New Jersey golf resort, Trump said:
"There's something going on at Fox, I"ll tell you right now, and I'm not happy with it."
...and...
"I don't know what's happening with Fox. Fox is different. There's no question about it."
Trump then added:
"And I think Fox is making a big mistake. Because, you know, I'm the one that calls the shots on that—on the really big debates."
So what prompted that?

On Thursday Fox News reported their latest numbers gave the President his highest disapproval rating to date in their polling. Another poll showed Trump losing in head to head match ups with California Senator Kamala Harris, Vermont Senator Bernie Sanders, former Vice President Joe Biden and Massachusetts Senator Elizabeth Warren.
Then Sunday, during a panel discussion for Fox News Sunday Williams said:
"It's not just Democrats who say, 'Hey, this guy is inartful.' The Wall Street Journal has said that—he then attacked The Wall Street Journal at a rally this week."
"But I think that what you see here is that Trump's unpredictability, (addressing host Dana Perino by name) then risks global recession, and you can do that. I mean, clearly, unpredictability is something that really scares Wall Street, because it depresses the likelihood of capital investment, which is necessary for stock growth."
And what's up with the threat about the debates and Trump calling the shots?
Whatever the outburst was about, the President found little sympathy online.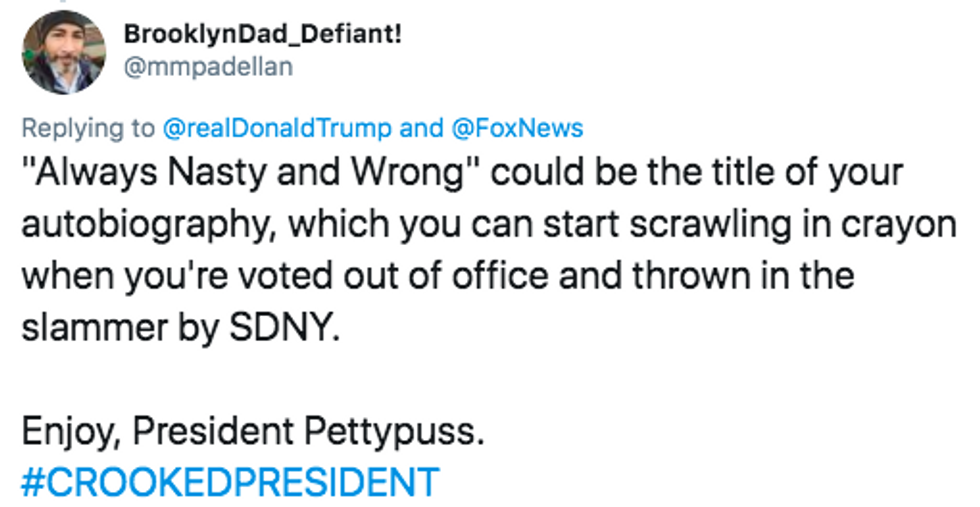 @mmpadellan/Twitter
People drew their own conclusions about what Trump meant.
Whatever the President actually meant about calling the shots and Fox News making a mistake by telling the truth, one thing is clear.
The truth hurts.
Tired of Twitter outbursts? This shirt is available here.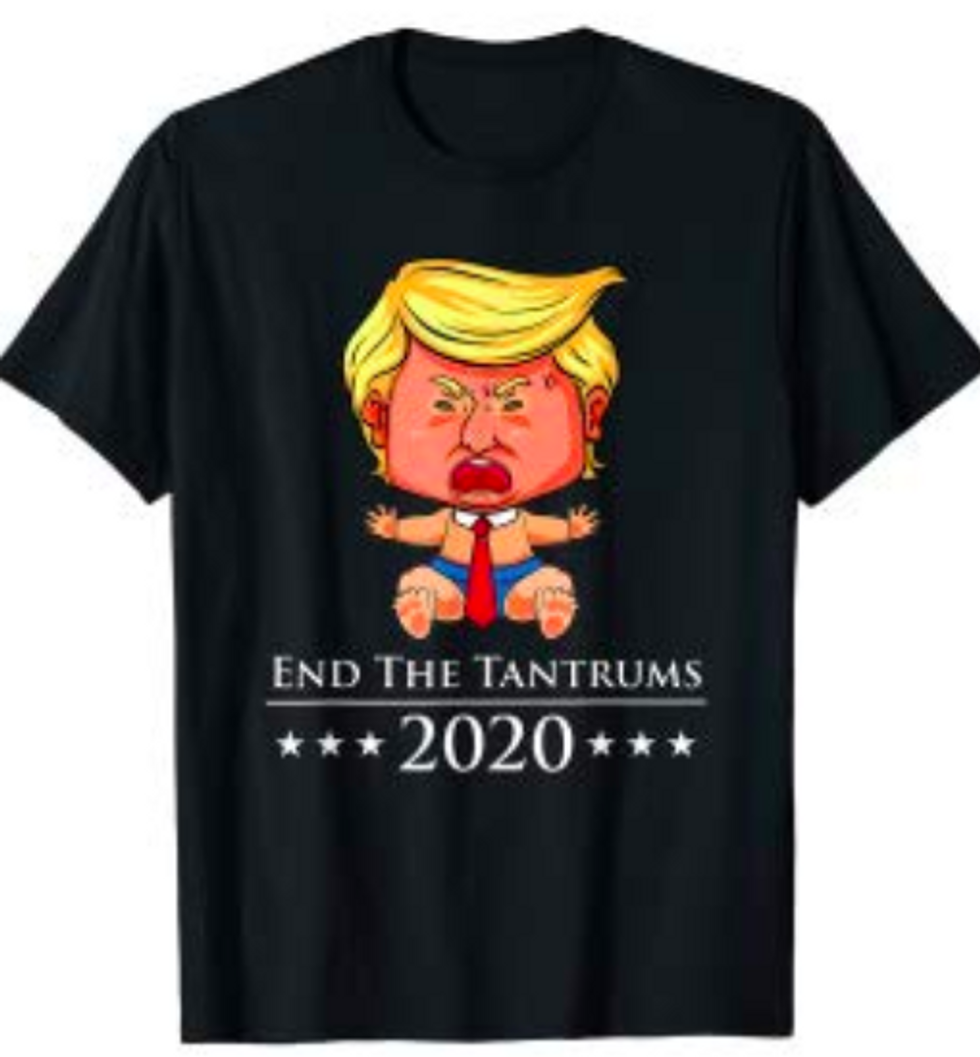 Amazon
-------

Listen to the first episode of George Takei's podcast, 'Oh Myyy Pod!', where we explore the racially charged videos that have taken the internet by storm.
Be sure to subscribe here and never miss an episode.
Oh Myyy Pod!