Many people's worst nightmare is finding something strange in their food.
For one woman, that nightmare became a reality.
TikToker Kira—@kiralles—made an image file saying she was served a "blood droplet mcmuffin" at McDonald's.
Kira said she discovered the blood when she was seven months pregnant. She said she initially thought the blood was hers from an unknown wound she had, but she realized it wasn't the case.
In her caption she claimed when she brought the issue to the attention of the McDonald's workers they "didn't even give [her] a gift card, just hepatitis."
You can see the image here: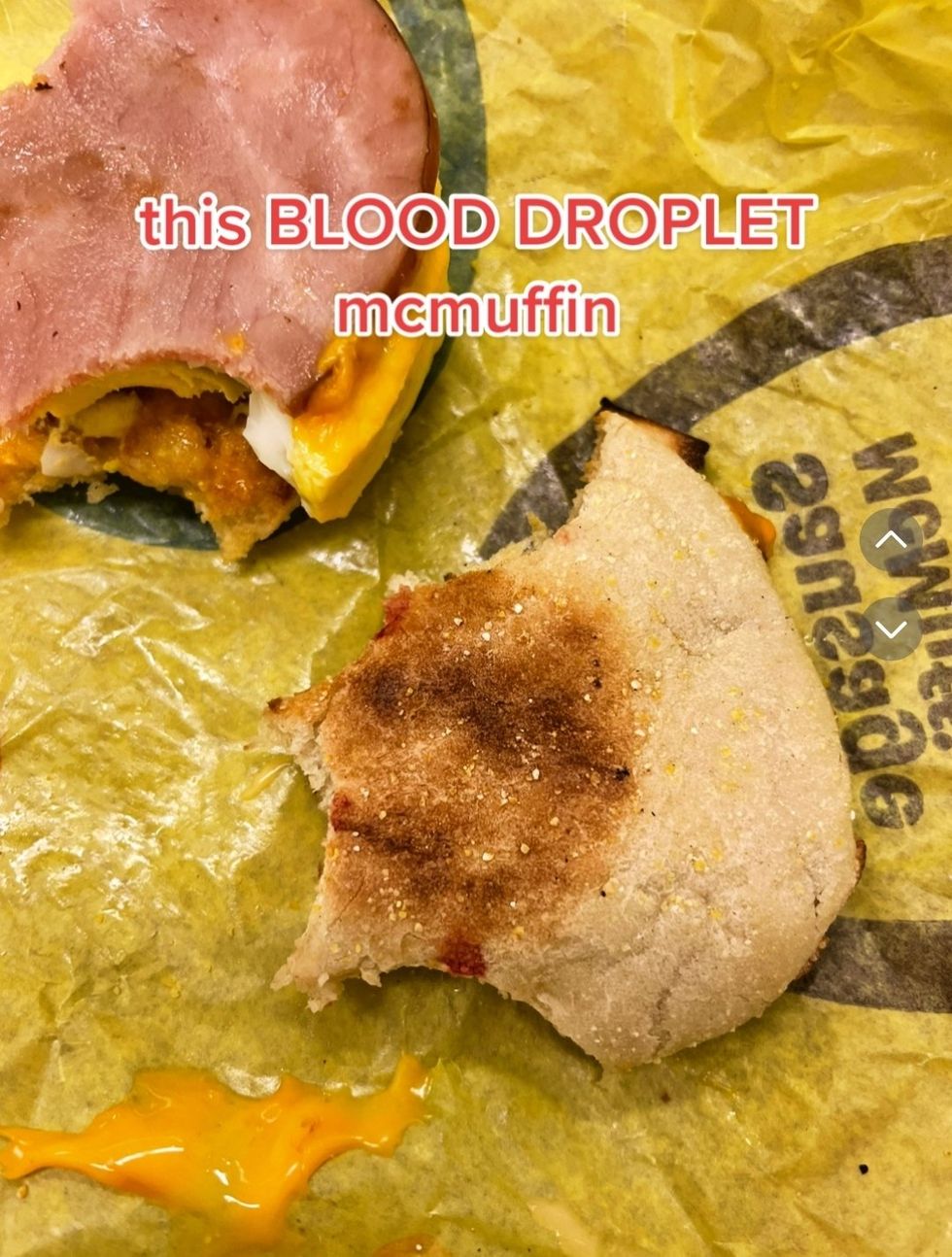 @kiralles/TikTok
After several comments asked for more information, Kira posted a video giving a little more of the timeline of what happened.

You can see the video here:
She said:
"…I look down and I noticed this I'm like, what is this?"
"Like, instantly my brain is like it's ketchup, it's jelly, like it's anything red before it's blood."
Kira went on to say another worker confirmed the substance might be blood.
"The other lady comes back to the window and she's like, 'yep, I checked the kitchen and so-and-so cut her hand right around the time that you came through the drive-thru'."
"Boom, right there. They admitted that someone cut their hand in the kitchen like at the time that I came."
The comments on the video were what you would expect from a story like this.

@kiralles/TikTok

@kiralles/TikTok

@kiralles/TikTok

@kiralles/TikTok

@kiralles/TikTok

@kiralles/TikTok

@kiralles/TikTok

@kiralles/TikTok

@kiralles/TikTok
@kiralles/TikTok
She then hinted she sued the corporation and received money as compensation.
Kira said she was also worried she may have contracted an illness that could harm her unborn child. Luckily the situation had no adverse effects on her or her baby.