In the wake of the violent insurrection staged at the United States Capitol grounds on January 6, social media providers banned President Donald Trump and several of his closest allies. They cited false claims and incendiary lies that could result in further violence as the reason.
The platforms also began purging accounts.
Trump allies still on Twitter—like Republican Representative Matt Gaetz of Florida and Republican Senator Ted Cruz of Texas—posted complaints about their and other Trump allies' drop in total followers.
Twitter denizens were less than sympathetic.
One of the Trump allies who took to Twitter to cry foul was former White House Press Secretary Sarah Huckabee Sanders.
Sanders shared a post from Secretary of State Mike Pompeo. His tweet included a graphic from an unidentified, unverified source showing increases in Twitter followers for Democratic leaders and losses for Republicans after the storming of the Capitol by a right-wing mob.
Sanders posted:
"I've lost 50k+ followers this week."
"The radical left and their big tech allies cannot marginalize, censor, or silence the American people."
"This is not China, this is United States of America, and we are a free country."
Sanders' lament was met with the same scorn as other Trump allies, with many questioning Republican priorities after the Capitol riot resulted in 5 deaths and was cited as the catalyst for the death of a second Capitol police officer.
Replies also cited daily pandemic deaths as a higher priority than Twitter followers.
But one Sanders' respondent had a very pointed critique.

On Sunday, Dana D. Deree tweeted:
"You were a student at Little Rock Central High when I taught AP Government there, but you didn't take the advanced class. If you had, maybe you would better understand the First Amendment and the difference between limits on government and freedoms for private individuals."
Deree added:
"I've taught Sunday School too. You didn't learn those lessons either."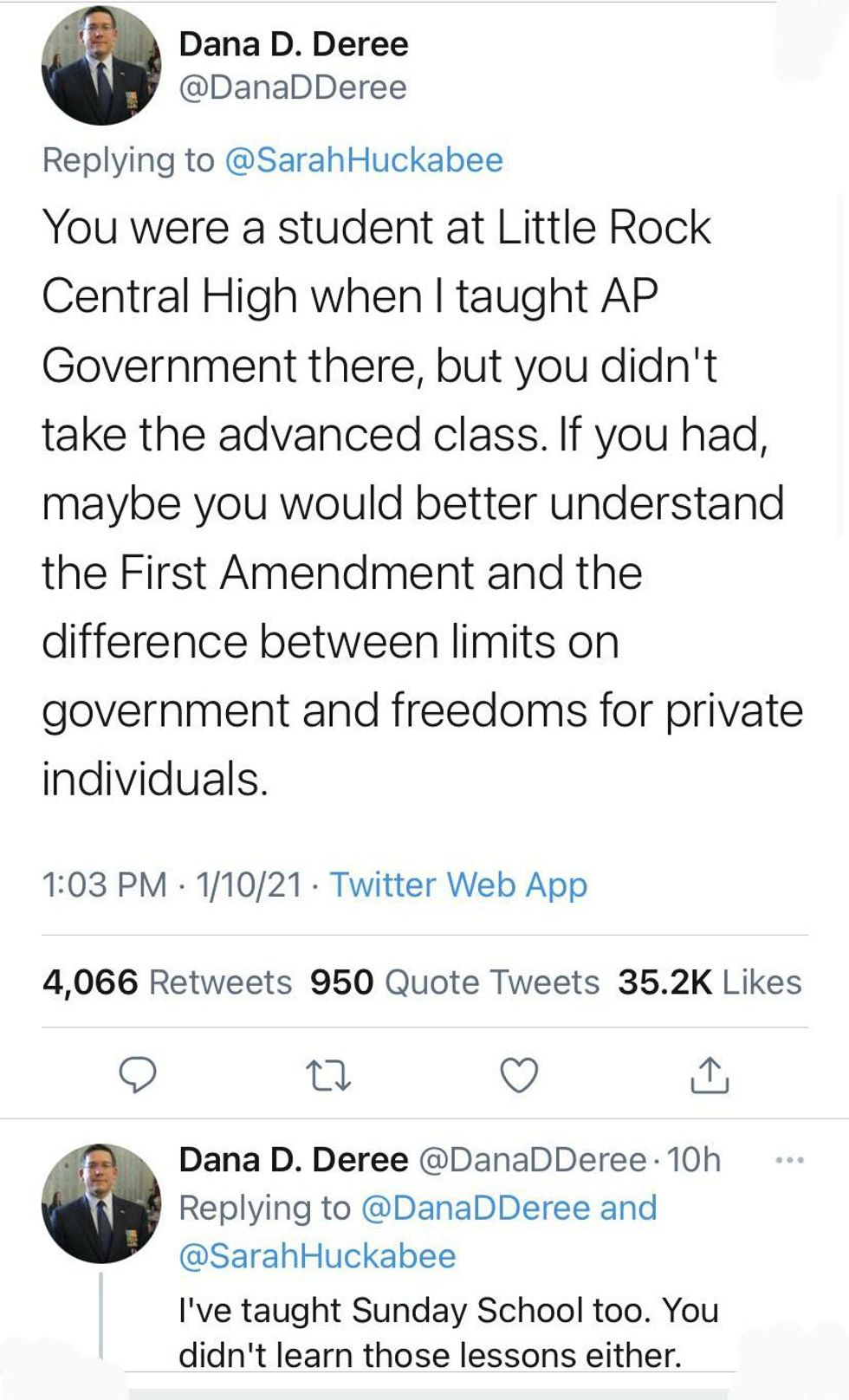 @DanaDDeree/Twitter
The former Sanders' teacher has since made their account private.
People appreciated Deree's assessment of Sanders' complaints.
On Monday afternoon Twitter Safety shared why most Trump allies saw drops in followers.
As for Trump allies' claims of their First Amendment right to post or retain accounts on social media platforms, people pointed out no one—especially a current or former government official—should need an advanced class to understand the flaw in their argument.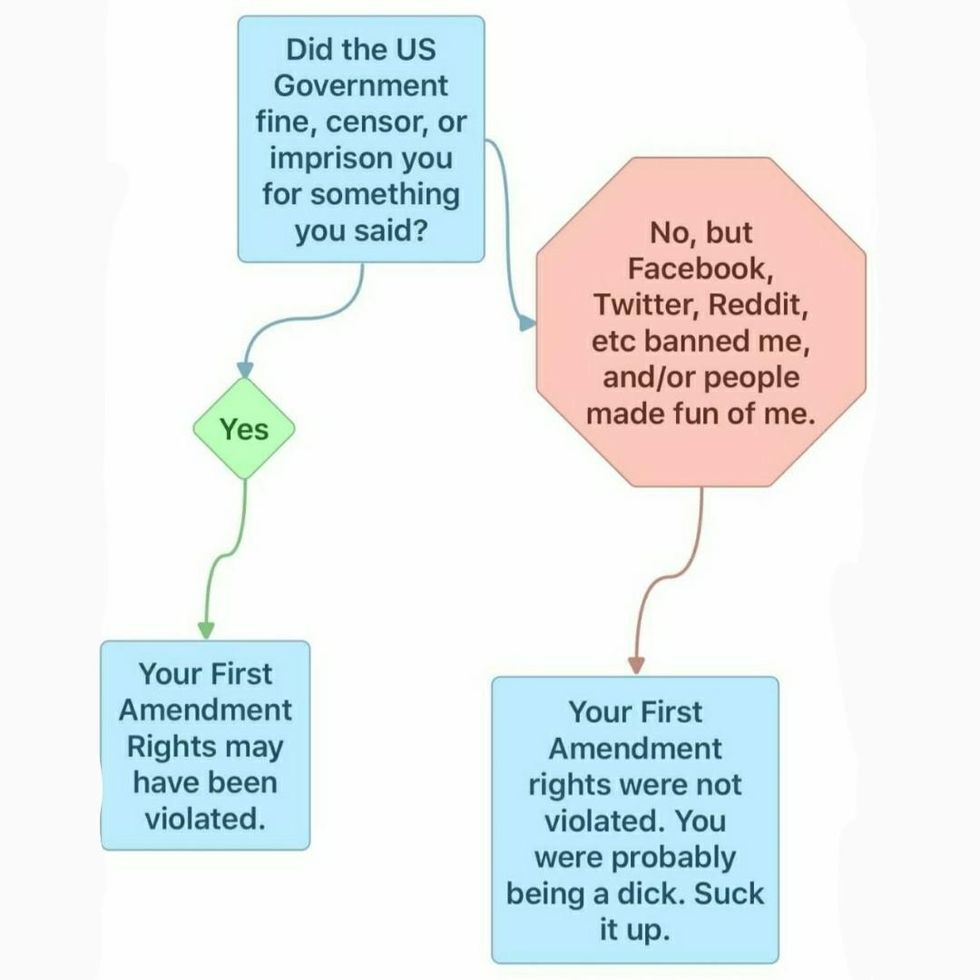 @DonaldGBillings/Twitter
Sanders has as yet not addressed Deree's comments.