Dwayne Johnson, star of the upcoming Jumanji: Welcome to the Jungle, will be honored with a ceremony on December 13 as he is inducted into the motion pictures category of the elite Hollywood Walk of Fame.
---
The Rock responded to a Variety article announcement of his milestone achievement, expressing that it was "A true true honor. What a full circle journey. So grateful and so many people to thank. See everyone there! Tequila on me.
A true true honor. What a full circle journey. So grateful and so many people to thank. See everyone there! Tequila… https://t.co/PHYBJyzWUB

— Dwayne Johnson (@Dwayne Johnson) 1512546175.0
Ana Martinez, a producer of the Walk of Fame ceremonies, shared in the Rock's enthusiasm for the honor.
Not only does Dwayne have a great personality and talent, but he also does a great amount of philanthropic work which is part of the criteria for earning an immortal spot on the Walk of Fame. We envision scores of photos being taken at his star by his fans.
Before breaking box office records as a bankable, bonafide action hero, Johnson - who was born in San Franciso and raised in Hawaii - was an athlete who led his University of Miami Hurricanes team to national championship as the defensive lineman. He later became "The Rock" when he joined the competitive entertainment sports world of the WWE.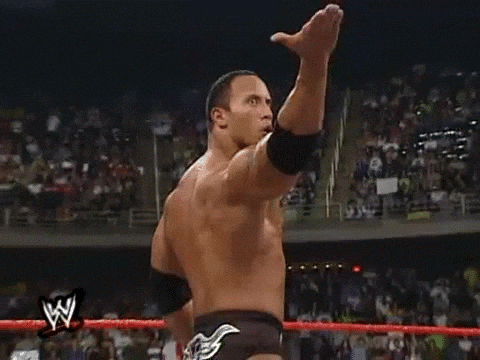 Once he left the ring, "The Rock" dropped his moniker for Hollywood to go by Dwayne Johnson and made his silver screen debut starring as the nefarious Scorpion King in 2002's eponymous film. He solidified his position in Hollywood in the prominent role of Luke Hobbs in The Fast and the Furious film franchise.
In 2019, Johnson will star with Jason Statham in a spinoff of the Furious films featuring his character of Hobbs.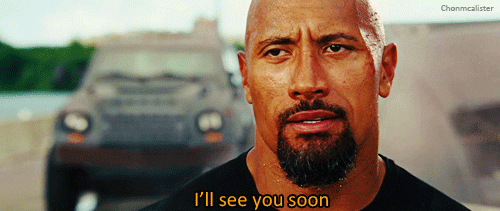 Highlights from his recent films include Furious 7, Hercules, G.I. Joe: Retaliation, with earlier work including Race to Witch Mountain,Get Smart, The Game Plan, and voicing the role of Maui in Disney's 2016 animated adventure, Moana.
Johnson is also known for his philanthropy, creating a charity called The Rock Foundation in 2006, which strives to empower terminally ill children worldwide through various programs. According to their website, the Foundation aims "to improve the health and self-esteem of children through its physical fitness program; educating children about nutrition and healthy practices towards achieving their fitness goals."
On December 20, Johnson will star along with Kevin Hart and Jack Black for in Sony's Jumanji: Welcome to the Jungle, followed by next year's Jungle Cruise, based on the Disney theme park attraction.
Fans are cheering him on for an honor that was long overdue.
@TheRock He deserves loooong time ago love you you the best

— Bekarbk (@Bekarbk) 1512590038.0
@TheRock Congratulations!! What an accomplishment. It's well deserved & very inspiring 😊👏🎉

— Billie Kay (@Billie Kay) 1512593757.0
@TheRock Massive congratulations! I grew up watching you wrestle, then watching your first movies! Always knew you… https://t.co/nxNiFFORtL

— Jason Bennett (@Jason Bennett) 1512594117.0
@TheRock About damn time! From Rocky to Rock Star! You are an inspiration that hard work pays off. Thank you and co… https://t.co/CmCFeSXc6y

— Absolute (@Absolute) 1512546386.0
@TheRock @CharlotteLRuff So so happy for you, this is friggin' fabulous!! So Tequila it is! 😉

— Cheryl De Marco (@Cheryl De Marco) 1512592652.0
@TheRock And about damn time. Sir you've been my hero since I started watching wrestling & read your book. It taugh… https://t.co/QgpcoyDUlJ

— Dan 🇧🇷🇵🇹🇬🇾🇯🇲 (@Dan 🇧🇷🇵🇹🇬🇾🇯🇲) 1512546993.0
Please SHARE this with your friends and family.